MADISON -- Kate Meier was in a league of her own Wednesday.
The Middleton sophomore made four birdies and an eagle en route to an even-par 72 and a four-stroke victory over Milton's Mia Seeman at the first Balance & Believe Invitational at Blackhawk CC. 
Meier's round led the Cardinals to the team title with a 346 total, nine strokes ahead of Big Eight Conference rival Verona. Middleton also counted a 78 from Valparaiso recruit Payton Hodson, a 94 from Grace Peterson and a 100 from Danielle Callahan, throwing out a 104 from Allison Richards.
"It was a huge win for us," Middleton coach Becky Halverson said. "I'm so proud of these girls."
Only three golfers among the 90 in the field broke 80. Meier stood out even among that group, making back-to-back birdies at Nos. 3 and 4 after a bogey at No. 2 and adding birdies at two of the next three par-5s to get to 2-under.
After a bogey at No. 14, Meier drove the green on the 265-yard 15th hole and made the putt for eagle to get to 3-under before finishing bogey-par-double.
"It was so fun watching Kate shoot her 72," Halverson said. "I knew she had it in her, but to do it at Blackhawk was simply amazing. She was in her zone and didn't let anything rattle her. The eagle was awesome. She had no clue that she drove the green on 15. Every shot she hit was with complete confidence.
"She has such a nice swing and it's fun to see her play when she is in her groove!"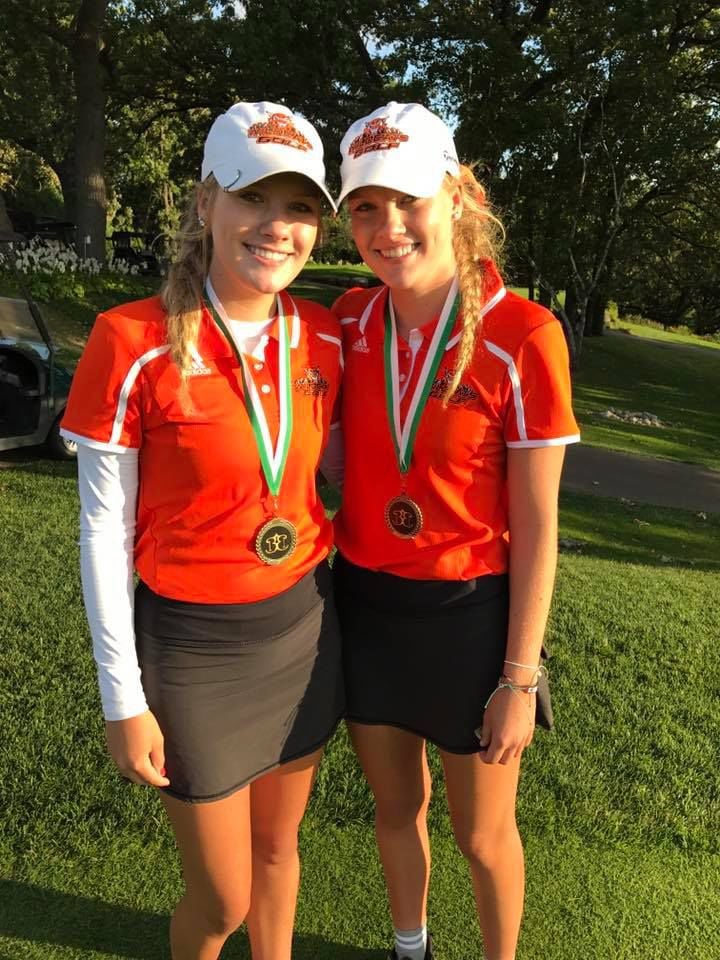 Verona placed two golfers in the top 10 in twin sisters Lauren (76) and Courtney (82) Shorter. The Wildcats also counted a 96 from Caitlyn Ott and a 97 from Alexis Gaillard.
Janesville Parker's Sophia Dooman, Oregon's Andi McCorkle and Racine Prairie School's Kate Munro rounded out the top five.  
Team scores
Individual scores