EDGERTON — At the southern edge of this small southern Wisconsin community is a sign honoring its two most famous favorite sons.
One is Sterling North, the writer best known for his bestselling children's book that told the story of a mischievous raccoon named Rascal.
The second is Steve Stricker, hometown kid turned PGA Tour professional who has won a dozen golf tournaments around the world, played on the game's biggest stages, earned millions of dollars on and millions more off the course along the way and who Wednesday will be officially named captain of the United States Ryder Cup team for 2020.
None here would call him a rascal. When I parked along the highway to photograph the sign a man almost immediately stopped his truck to ask if my car had broken down and I needed help. When I explained my business, he quickly volunteered that he had gone to high school with Stricker and would like to talk more, but he had to get to work. But, he insisted as he began to pull away, "make sure you put in your article he's an outstanding nice guy."
Captain Nice Guy.
Around here, you'll hear that a lot.
Steve Stricker is not just from Edgerton but of it, as well. Though he has long lived about 30 miles away in Madison, he has never lost sight of where his success all began, in a community of some 5,600 residents on the Rock-Dane county border notable for the many cream city brick tobacco warehouses that attest to Edgerton's long role in processing and shipping leaf tobacco.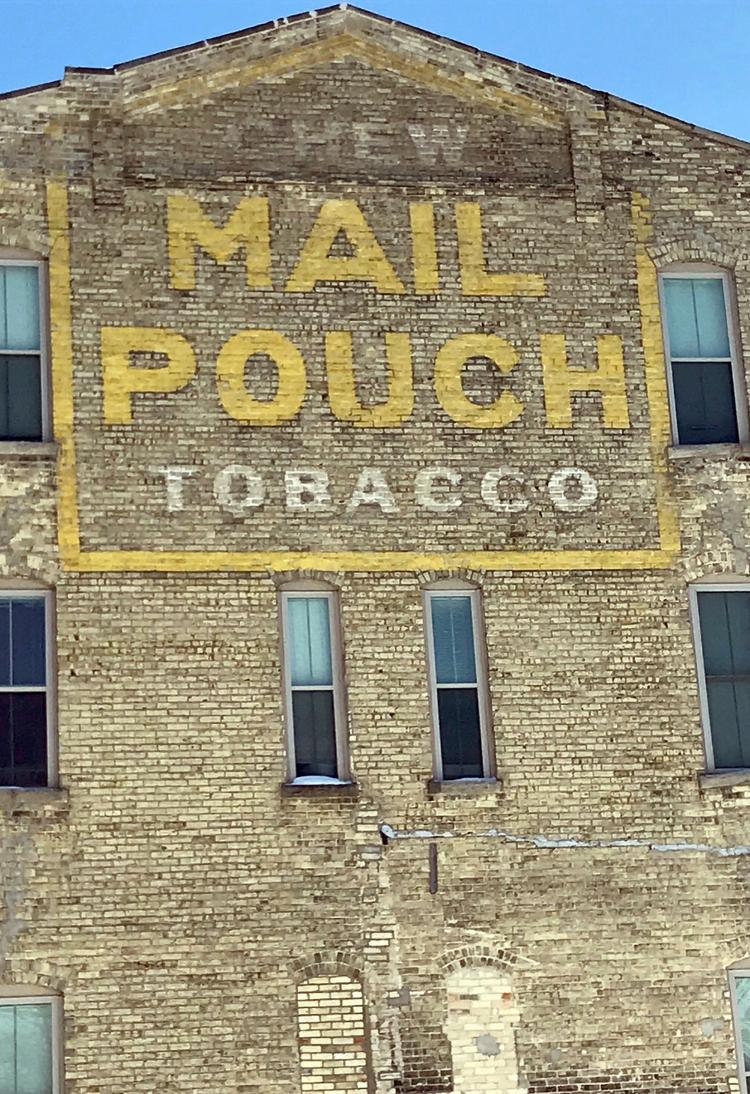 Stricker grew up in a home just a half-wedge from the then-nine-hole golf course where he learned the game, a layout that was a country club in name but lots rougher around the edges than the image implied. "We refer to it as the Goat Ranch," his father, Bob, once told an interviewer, but with small, demanding greens and tricky holes it was a great place to hone a short game that is still the envy of his peers.
"You've got to get up and down from everywhere," said Mike Hesselman, general manager of the now-18-hole course. "You can understand how his short game got so good."
Today, he flies in private jets to the finest courses in the world but also comes back from time to time to Towne Country Club, which proudly proclaims itself the "hometown course of Steve Sticker." There's Stricker memorabilia in the clubhouse trophy case, his life-size image adorns the cooler in the bar and above the desk of general manager Mike Hesselman is a gift from the man himself, a photo montage of Stricker in mid-swing with the hand-signed inscription, "To Towne CC, best course in the world."
Wherever he goes, his heart is still just a half-wedge away.
And the city's heart is with him as well. Through the years some members followed him to PGA tournaments, especially the nearby John Deere Classic, often wearing t-shirts celebrating the course and Stricker's connection to it.
When he was at his playing peak and in contention on the weekend, Towne CC members — his neighbors, as well — would pack the clubhouse to watch tournaments together, proud to be a small part of the hometown hero's grand success.
Until last year, Stricker served on the country club's board. He and his family participate in fundraising events for the high school golf team, and Stricker even came for the annual Greenkeeper's Revenge tournament, playing with a number of members who viewed the round as the highlight of the season. When the course needed an infusion of money for expansion Stricker hosted a fundraising play day, and even designed the 16th hole, a drivable par-4 that is all risk-reward.
"The best part is he does it because he enjoys being around here," said Hesselman, also an Edgerton native. "I've been lucky enough, we've been friends ever since I was young. What you hear is exactly what the truth is. He's just the nicest guy (and) he's been like that forever."
Sometimes when he is in town visiting his parents, Stricker will stop by the course when the Edgerton High School team is practicing and "says hello, wishes us well, that sort of thing," said Terry Dickinson, the team coach. "He'll talk to anybody and encourage them, from the youngest person to the oldest. He's such a personable guy. He appreciates the fact that people appreciate him."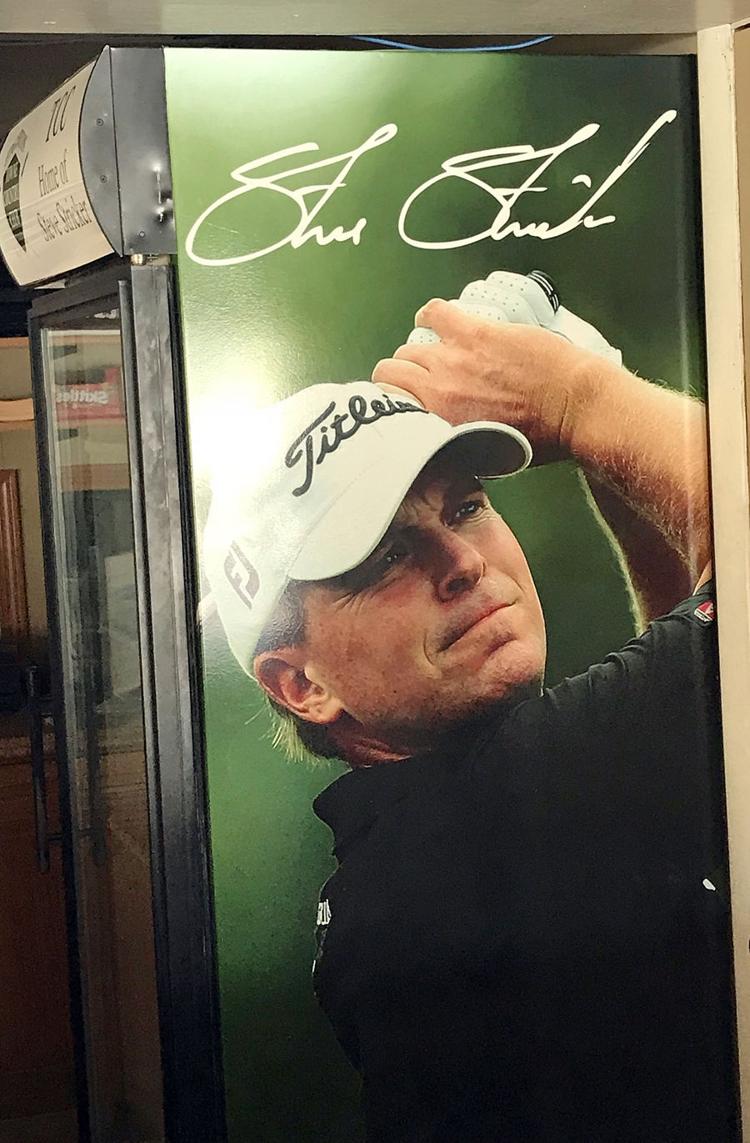 In recent years, Edgerton has had success with its golf teams — Allyssa Farrell won a tournament on the Symetra Tour in 2018 and the boys' team made the state tournament — and Dickinson said Stricker is even partly responsible for that.
When he grew up in Edgerton, Dickinson said, everybody played baseball. But "just the fact that Steve is from Edgerton and been very successful, he's made it cool to play golf. He was able to become very successful…and people say hey, if he can do it, maybe I can do it, (though) not necessarily to that level."
Dickinson, for one, thinks Stricker is well-qualified to helm the 2020 American team. Holding the event in his home state could actually increase pressure on the captain to bring home a much-needed U.S. win — Dickinson remembers how hard Stricker always tried to win the Greater Milwaukee Open for his fans — but said, "The extra pressure to win, that's probably going to be there… but as to whether that will affect him, I don't think so."
In many ways, he is still the small town guy who grew up hunting and fishing, and still loves the woods today. He once got his wife, Nicki, a fishing boat — for their anniversary — which she thought was cute. When in Edgerton, he and his family will stop for a fish fry at the Decoy Bar & Grill, where a large poster depicting Stricker at play is on the wall. His parents, Bob and Carolyn, are regulars there as well, and even though Stricker is still a certifiable local, there's an inescapable celebrity status when he's in house.
"Super, super, super guy," said bartender John Schulte. "He'll sign autographs for people, you just have to let him (eat) first, I tell everybody."
Dickinson suggested that attention that will be paid Stricker over the next 18 months will reflect favorably on Edgerton, in part because Stricker makes it part of his story.
"When there are articles about Steve in the paper, (he'll say) I live in Madison but I grew up in Edgerton," Dickinson said.
And that sells well at Edgerton's City Hall.
"We wear that very proudly," said city administrator Romona Flanigan, "and any opportunity we get to tell people why Edgerton is a unique place we (tell of Stricker). It's a great story. As someone who talks about the community, he's one of our biggest ambassadors. We're proud to say he grew up here."
As is Stricker. In 2016, he wrote an essay for The Players' Tribune headlined "My Big Lesson," in which he recalled his early days fondly.
Wrote Stricker: "Sometimes I think back to my childhood in Edgerton, Wisconsin, and wonder how the heck I got to where I am today. I was just a simple kid, running around town with my pals and helping my dad at his shop, Stricker Electric. I learned a lot from helping my father back then. Both he and my mother taught me all the Midwestern values that I've tried to carry with me to this day.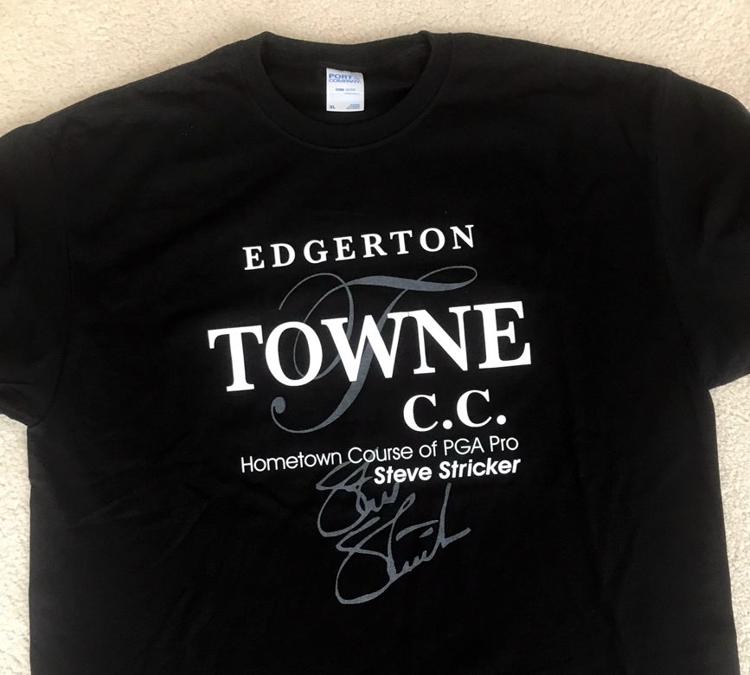 "When I was in my early teens, my pals and I would make our way over to Edgerton Towne Country Club at the end of long summer days. The course didn't have an irrigation system in place back then. So we helped out the groundskeeper by manually moving each hose and sprinkler from one hole to the next. I know, it doesn't sound too exciting but to a couple of boys in Edgerton it was the one thing we looked forward to each day.
"Boy, did we have fun out there."
It was much the same message in another revealing interview with Sports Illustrated's Gary Van Sickle that touched on insecurities that Stricker felt might have contributed to a mid-career slump so severe that his return earned him not one, but two, PGA Tour Comeback Player of the Year awards.
Again, Edgerton was center stage.
"It's just my nature. I'm a pretty shy guy. I grew up in a small town and went to a small high school. I came from Wisconsin and it was, 'How can you make the Tour when you only play seven months a year?' I won a lot of tournaments in college but never the NCAA or a big amateur event, so there was always some doubt in the back of my mind. That has taken time to overcome.
"I wasn't ready before for all the stuff that comes with winning. It goes back to growing up in a small community. I never did anything like fly or go to big cities. My first flight was a recruiting trip to Illinois in a propeller plane. It was eye-opening. That's why I couldn't have had this success earlier."
He has it now, though.
But this time the small town background that might have held him back then is only keeping him grounded. He's Steve Stricker from Edgerton, Wisconsin, and — even in his new role as 2020 U.S. Ryder Cup captain — that will never change.