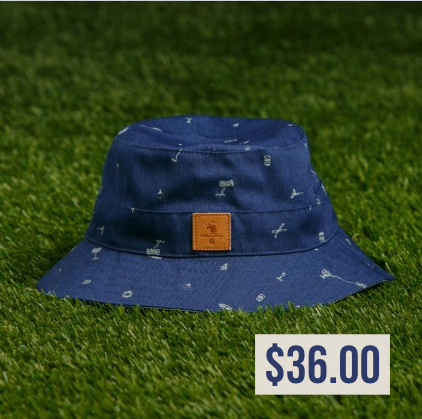 Start listing the most revered names in golf — Snead, Palmer, Nicklaus, Woods — and before you know it you'll arrive at Carl Spackler, the Bushwood Country Club greenskeeper of Cinderella story fame.

The line of William Murray golf hats includes the Carl Bucket Hat, a reversible lid you'll be proud to sport at your own country club. While one side is gray and subtle, the blue side boasts tiny images of the tools of Carl's trade — push mowers, gardening shears, mums and, of course, gopher-exploding devices.

It's lightweight and unisex ... and almost certain to withstand, y'know, the heavy stuff.