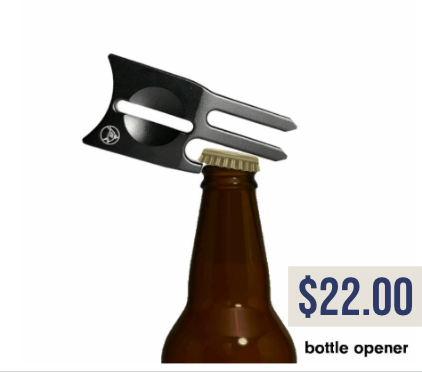 Sure, you could mark your ball on the green with a picked-up penny and fix ball marks with a broken tee, but why not add a touch of class to both tasks?

The Birdicorn 6-in-1 Divot Tool is a lightweight aluminum divot tool, yes, but it is also a ball marker holder, a ball line stencil, putt alignment aid, groove cleaner and — wait for it — bottle opener. In fact, it can also serve as a grip rest (for all you dew-sweepers out there), so it's seven uses for the price of six!

With Birdicorn, you'll never again be left begging a marker from your partner or go thirsty for lack of an opener. The tool and coin come in a variety of colors because variety is what this gift is all about.