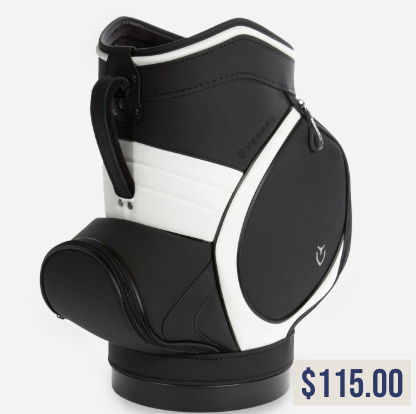 Not many golfers have the game to warrant showing up at the course with a room-sized staff bag, but a pint-sized staff bag would please any golfer on your list.

The Vessel Den Caddy, styled after the company's original staff bag, would work as a shag bag at the driving range or serve as a whimsical storage bag in any golfer's office or man cave.

The Den Caddy comes in black, white, black-and-white or navy-and-white.