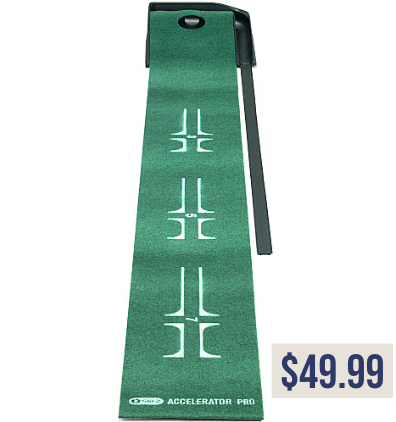 Forget long drives. The easiest way to shoot lower golf scores is to make more putts.

And the easiest way to make more putts is to practice. Give your golfer the key to a better game with the SKLZ Accelerator Pro Putting Mat, a 9-foot putting surface perfect for practicing those 3-, 5- and 7-foot putts that make all the difference.

Designed for home or workplace (as long as your boss is cool with it), the Accelerator features a continuous gravity ball return, and the hole is designed on an upslope to give a real golf course feel. Stimp reading is 10 on a carpet and 11 on a linoleum or other hard surface.