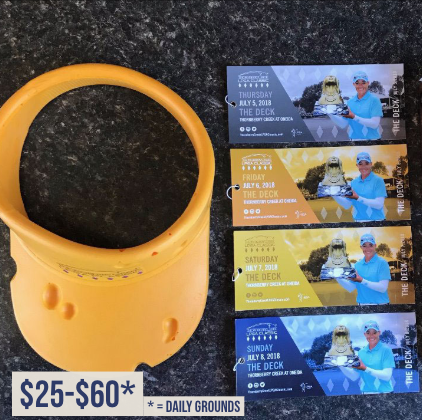 Don't take your daughter to work, take her to watch golf.

Thornberry Creek at Oneida Golf Course is not only the official course of the Green Bay Packers, and not only a winner of the Golf Course Owners Association of Wisconsin Course of the Year honors for 2018 (though it is both of those). It is also home of the Thornberry Creek LPGA Classic, featuring some of the finest women's professional golfers in the game.

From now until Dec. 31, you can double your gift-giving dollars with the buy one, get one free holiday ticket special for the third annual tournament. The promotion includes daily and weekly grounds passes as well as tickets to The Deck at 17.

Not only do tickets to The Deck at 17 come with a voucher for a complimentary food item and a beverage of your choice, they will be the gift that keeps on giving come tournament week. Every time an LPGA player makes a birdie, it means discounted beer and brats until the following group hits onto the green.