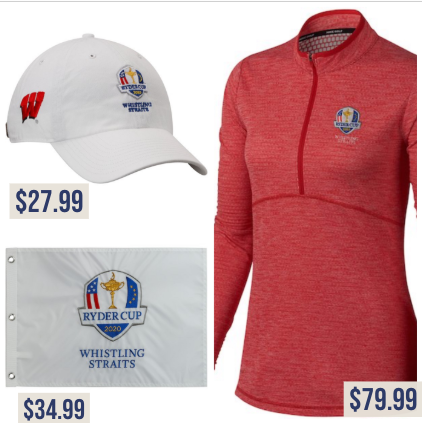 The next Ryder Cup competition won't take place until 2020 at Wisconsin's Whistling Straits golf course, but it's never too early to give Ryder Cup apparel to everyone on your gift list. And we mean everyone!

For women, the Nike 2020 Ryder Cup Half-Zip Performance Pullover Jacket comes in, naturally, red, white or blue.

And despite what some wives say, a man can never have enough caps. The Men's '47 Ryder Cup caps in red and white are co-branded with the Wisconsin Badgers' motion "W," allowing the wearer to support two favorite causes in one.

Finally, who doesn't need a Ryder Cup embroidered pin flag? It's suitable for framing ... with or without likely U.S. captain Steve Stricker's autograph!