There is something about a golf course that is closed for play – however temporarily, however necessarily – that leaves me sad.
I know. I know. Keep it in perspective. Much of the West Coast has been left in cinders by apocalyptic wildfires that defy containment while devouring homes and lives. Major American cities are roiled by acts of violence, in uniform and in the streets, as efforts to achieve racial justice remain unsatisfied. An out-of-control pandemic that too many still won't take seriously continues to play grim reaper across the country, leaving us in a lonely limbo without hugs or handshakes or anything remotely normal. My mother is in a nursing home and I haven't been able to visit since March.
Whoever first said if 2020 were a drink it would be colonoscopy prep deserves to be poet laureate.
But I can still feel a little bit sad after driving through shuttered Telemark Golf Course in Cable, can't I?
If golf courses can be said to have been built for certain seasons, Telemark was made for fall. The book "Wisconsin Golf Getaways" described the course as "a picture of the North Woods – a bring-your-camera course of forest vistas with towering white pines, spindly jack pines, cathedral spruce and shimmering aspen."
Now dust all of that with the vibrant yellow, red and gold of autumn and just try to find a prettier place for fall golf. My wife and I played there with friends a few years ago, when autumn's Technicolor hues were in full flower. Last fall my wife and I returned again, when the brightest foliage was beginning to turn to rust and strong winds had leaves raining down even as we played. It was a reminder to enjoy every swing because the season's end was coming fast.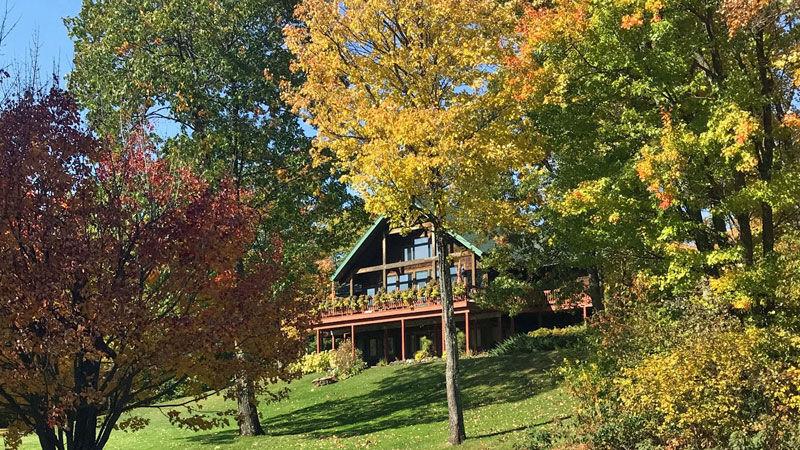 Only the earliest trees were blushing when I decided to see what was happening this fall at Telemark, one of a handful of Wisconsin courses whose operators elected to sit out 2020. As I drove in from County M I wasn't sure what I would find. Hayfields where fairways had been? Greens gone long and shaggy? But no. I was pleasantly surprised to see a man on a mower performing that most essential job in golf – cutting grass. It was good to see fairways and greens were being maintained, if not manicured.
But that was all that was normal. There were no flags on the greens, no markers on the tees, no carts ferrying players across the course on a day made for fall golf. No life, really. The sign at the entrance to the empty parking lot still read "Telemark Golf Course Welcomes You," but just a few yards away other signs read "No Trespassing."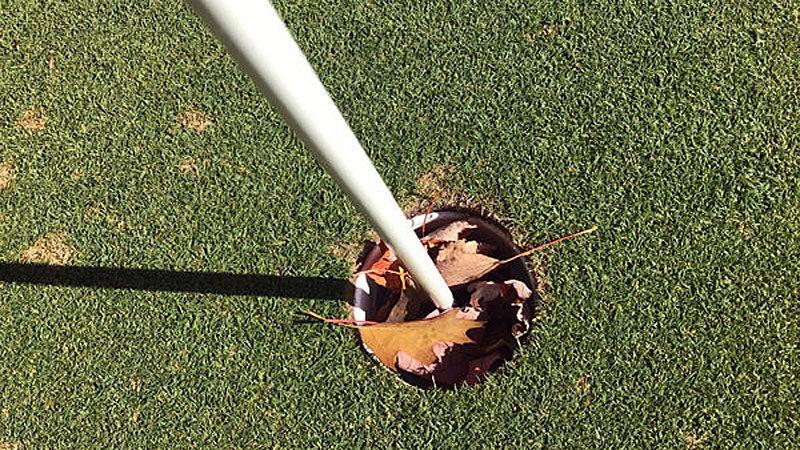 Telemark's closing for the year was not directly tied to the coronavirus. Nicole Vesel, who with her husband Richard had been running the golf course for her aging parents along with the nearby nine-hole Spider Lake Golf Resort, told me early in the spring the decision had been simmering for several years. Her parents' health issues, uncertainty over the virus and the strain of running two golf courses with limited help convinced them that two courses were too much. If one had to go, they decided it would be Telemark. After my recent visit, I checked in with Vesel again, who said they are maintaining the course "from tee to green" while hoping to arrange a sale. The golf course is not listed, she said, but they are working with a couple of groups.
That would be nice. The golf course once was part of Telemark Resort, the legendarily snakebit and long-shuttered lodge that is visible from several of the holes. Repeated efforts to revive the resort have come and gone and still it sits, empty and lifeless, its onetime ski hill given over in places to brush and small trees. The golf course got new life in 1993 when Vesel's parents bought and restored it after years of neglect and it would be a shame if all that hard work is lost.
I know. I know. In the grand scheme of things it's only a golf course in a world that probably has more courses than can be supported, but an autumn that won't be the same in so many ways could have been brightened at least for one day with a round of golf at Telemark. This year it can't happen, and that's just a little bit sad.