Family-owned golf courses in Wisconsin forced to look outside family to sustain, extend legacy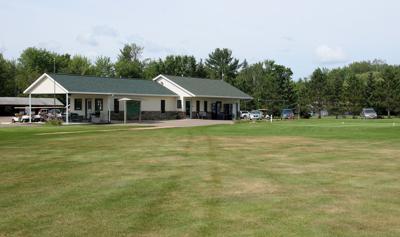 Charlie DeSmidt was just 24 when he bought the nine-hole Hi-View Golf Course in Crivitz in 1989 and, nearly 30 years later, he and his wife, Colleen, still own and operate what is now the 18-hole DeSmidt's Golf Course.
The course has been his life, in many ways, a good place to raise kids, to make friends with customers, to plant thousands of trees and flowers every year. So it was with mixed emotions that DeSmidt posted a notice for his golfers recently.
"We have some news we need to share with those of you that have not heard," he wrote. "We listed the business for sale last week."
The decision was not arrived at easily, but DeSmidt said his wife's health issues had made it clear "that it is time for us to take a step back."
Some of his regulars "were pretty sad about it," Charlie DeSmidt said in an interview. "And some had seen that it was getting to be too much. Some people cried. When we explained it to them they understood…most of them said thank you, and good luck."
Such tough decisions are not unusual for family-owned golf businesses.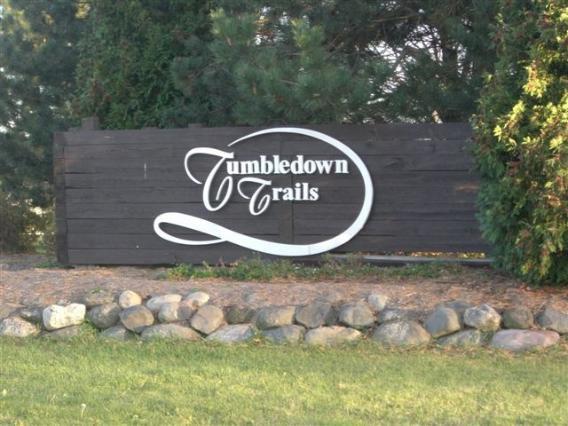 Earlier this year, the Watts family, owners of Tumbledown Trails Golf Course near Madison, posted a similar notice, recalling that their father, James Watts, had built the course 25 years ago, turning a piece of flat, open land into a playground where families learned to "golf, grow and laugh together.
"The operation of Tumbledown Trails has always been, over all of these years, much more than just a business to our family and, within this context, we have reluctantly made the very difficult decision to retire from the industry. One of our first activities has been to initiate a search for someone to purchase the golf course and care for it as much as we do."
That was in June. The last day of play this year was to have been Sept. 30, but in keeping with a brutal weather pattern for many Wisconsin courses this year rain prevented play. On Oct. 1, the message on the clubhouse phone said Tumbledown Trails was now closed.
"Thank you again," it said, "and keep swinging."
Courses part of the family
Back in Crivitz, Charlie DeSmidt isn't worried about his namesake golf course closing in that manner. The selling price of $1,190,000 is realistic based on recent operating numbers and the course should easily support new owners, he said.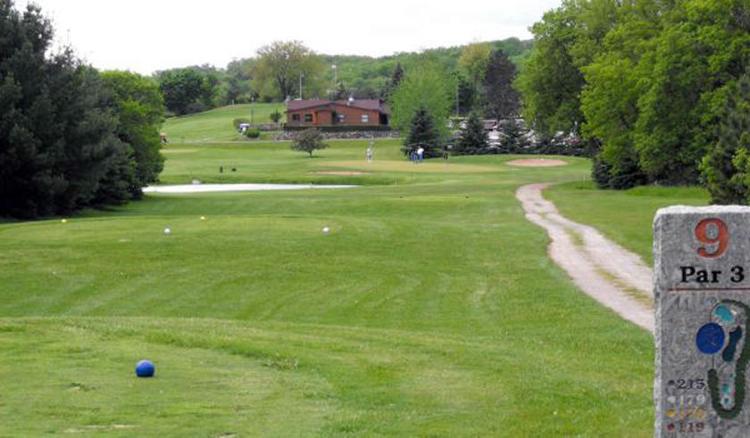 "I don't expect it to be around very long," he said. "It's priced low enough." And, he added, the property includes trophy buck hunting land, an asset that should surely sweeten the deal for a prospective buyer.
But, he admitted, the idea of giving up what has meant so much for so long is conflicting, even if it is necessary.
"I'm still having a little trouble with it," he said. "I designed (the second nine), I built it. I bought it when I was 24. My money, not my dad's. For me, it is (difficult.) My wife had some health issues or we wouldn't be doing it."
In Antigo, Joe Kretz is similarly waiting for someone to buy his nine-hole Riverview Golf Course that sits at the scenic junction of two branches of the Eau Claire River. The course has been for sale for almost five years and just a few weeks ago he accepted an offer from a buyer who planned to turn the clubhouse into a sports bar. Kretz was happy for the offer, but worried that he couldn't tie up all the loose ends — like handling outstanding clubhouse credit for his regulars — so he wasn't totally upset when the buyer's financing fell through.
"Kind of half and half," he said of his emotions then. "I was kind of relieved…but now I'm back wondering when the next guy's going to come along. It's our retirement all tied up in the golf course. It's time. I'm ready to play golf instead of not playing. I'm looking forward to getting out of it.
"The big thing is, if our kids were around and our grandkids were around we'd probably keep doing it," he said, but they have their own lives.
"The biggest thing is to get the right person. It is the only community golf course (in Antigo). It's still, I think, an important part of the community," he said. "I'm just interested in seeing someone keeping it going for the community."
In Harshaw, another family-owned golf course appeared sold recently, until that sale also fell through. Al (Chip) Bromann, who with his wife, Jayne, are third-generation owners of Pinewood Country Club, said he thought when he listed the property that it might take years to sell, so he was surprised when an offer arrived so quickly.
Unfortunately, the buyer's financing was held up when environmental issues were found on site and any sale is off until the Department of Natural Resources approves of the clean-up, Bromann said. But while he said he and his wife will continue to run Pinewood for the foreseeable future, at some point the inevitable day of reckoning will come again. They have two daughters who are married with their own families, but there is no interest in either of them becoming fourth-generation golf-course operators.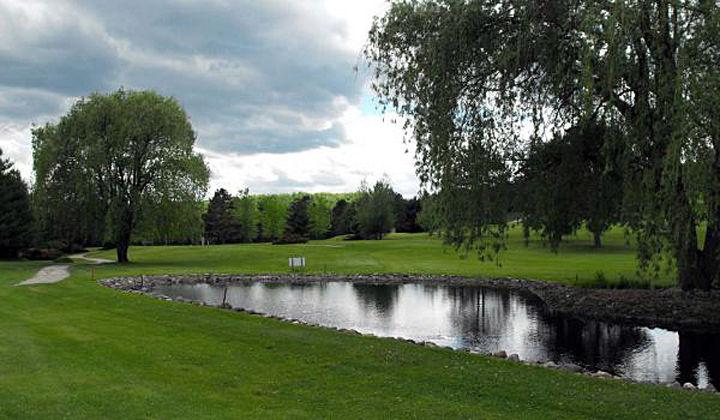 "They know what it's like to run this," Bromann said, "and it's just not something they want to do."
Bromann is confident that eventually a buyer will be found. There is a lot of additional land beyond just the golf course so there is opportunity for someone with a vision, he said. But the decision to sell was still hard.
"Oh yes, the emotional thing is really (big). A very difficult decision, yeah. My dad and mom are still alive (and) they're part of that decision process as well even though I'm the owner. They put a lot of sweat into it." But he added he and his wife have had health concerns and "we just didn't want the business to kill us."
Painful, emotional decisions
Sometimes, though, the decision to sell is not so painful. At Castle Rock Golf Course near Mauston, Jim Van Pee, who with his brother Gary has owned the course for 40 years, said it was simply time to move on. Before buying Castle Rock he coached golf at the UW-Green Bay, where his brother was one of his players.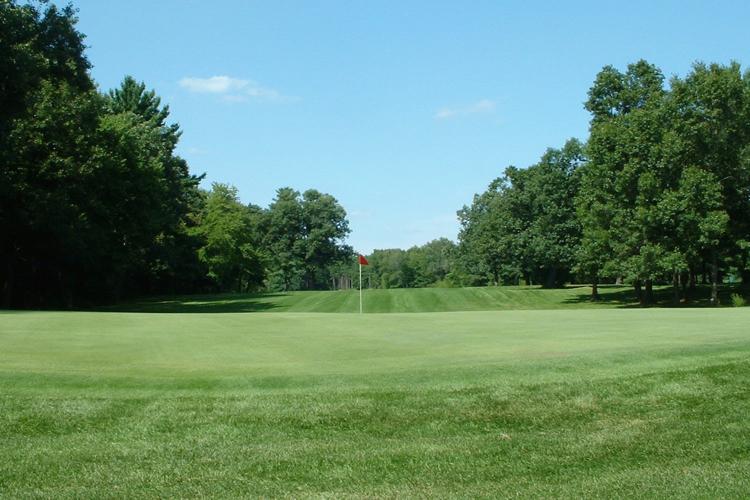 "We've both been in golf all of our lives," Jim said, adding that he turned 65 three years ago and decided the time had come. "It's been good. I don't regret (buying the course) at all. Obviously, it worked out good. We're still here."
There have been a couple of offers, he said, "but I'm not going to give it away. I'm kind of picky about who we sell it to, that's for sure."
More than one owner contacted for this story acknowledged that selling a family-owned golf course was something like selling a family farm because so much personal history was tied to the land and business.
"Certainly there's a lot of emotions in (selling) a family course," said one real estate agent in western Wisconsin. "I've been involved in farm sales which have been very emotional, too. I just think you see the emotions come out when you're dealing with a large business."
Not all of the emotions are good ones. She has a listing for a golf course described as having been "a profitable operation for generations of the same family," but which now is owned by brothers who don't get along.
"The course was not their dream. That was mom and dad's dream," she said.
After it was listed for sale in February there were competing offers, one at full price, but soon after the spat between the brothers led to legal action. The offer was withdrawn. The golf course is still for sale.