It occurred to author Tom Coyne a few years back that while he knew about the game in Scotland and in Ireland – he'd written books about both – he somehow remained "an American golf writer entirely ignorant of American golf."
And so it was only natural that the author of A Course Called Scotland and A Course Called Ireland would make it a trilogy with A Course Called America, a mission subtitled "Fifty States, Five Thousand Fairways, and the Search for the Great American Golf Course."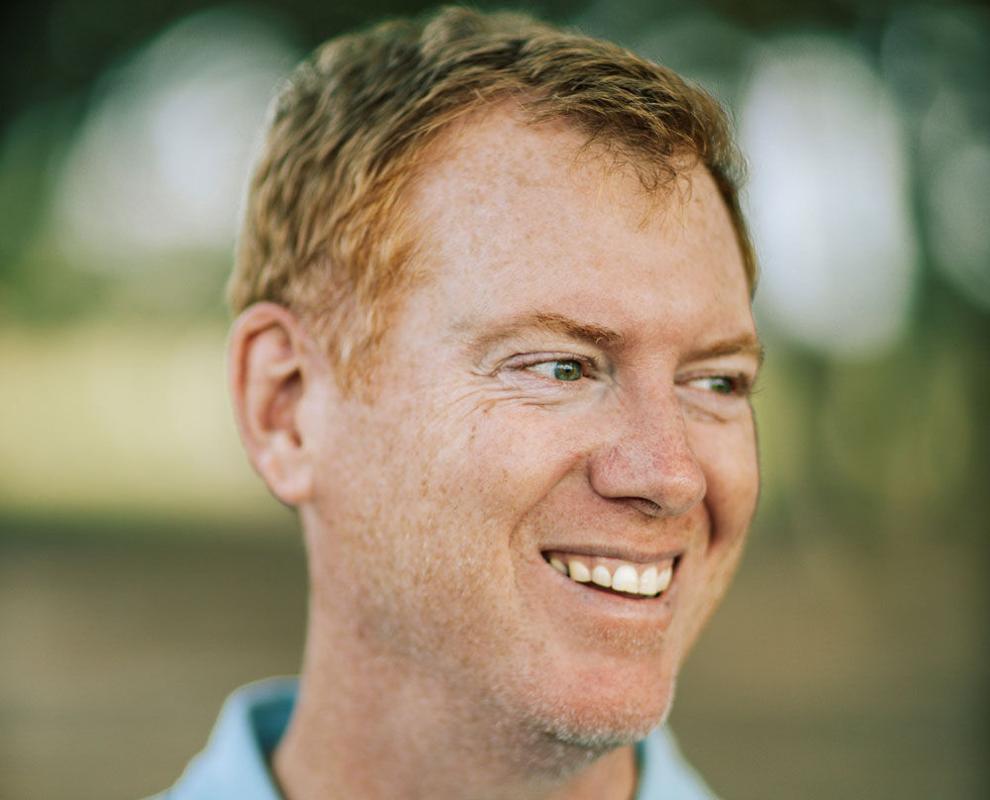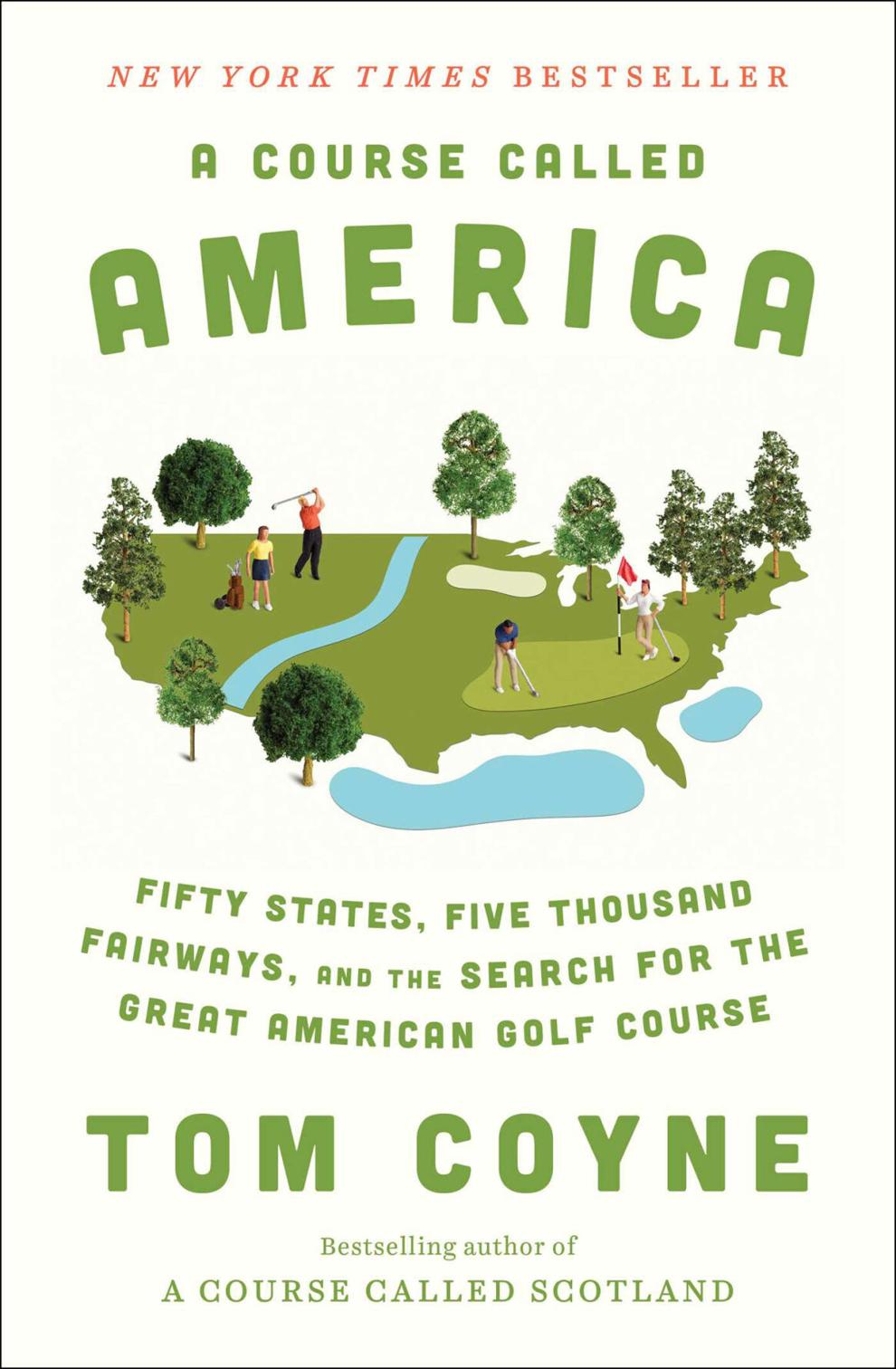 There was one hurdle to overcome on the way to even one state, though: Allyson, his wife and the mother of their two daughters, to whom he had promised "never again" after his earlier prolonged absences to explore golf abroad. When he first broached the idea, he softened the blow by offering to come home whenever she needed him, even every month. He didn't mention right away that after asking on social media what courses he should experience in America, the list included some 900 can't-miss recommendations. But eventually the plan was revealed.
"Leaving me here with a job and kids, with you gone for five months – that's not fair," Allyson said.
"She was right. It wasn't fair," Coyne thought to himself. "And if five months wasn't fair, I thought I'd better get this part over with. 'I think it's going to be more like eight.'"
And so for much of the year that, fortunately, preceded the pandemic, Coyne crisscrossed the country in his quest to play in every state and on every still-existing course that ever hosted a U.S. Open.
Beginning at Newport Country Club in Rhode Island, Coyne went on to play more golf in one year than many of us will play in a lifetime, often on courses we couldn't get on to save our lives. But for every uber-exclusive layout where he managed to get tee times by pleading for help or relying on his growing celebrity as a best-selling golf writer, he also visited more out-of-the-way courses including some with sand greens or home-built holes. He played Rez Golf on Navajo Nation land and even a ranch golf course in Oregon with a goat named Bruce for a caddie. He spent a memorable day with Bill Murray, was honored in Texas when Austin declared "Tom Coyne Day" during his visit and played at 1 a.m. in Fairbanks, Alaska, when the summer solstice allows 24-hour golf.
Often Coyne played with partners recruited through social media, golfers he had never met who became friends over four-hour rounds. "Golf never failed at making accidental foursomes feel like providence," he concluded.
A Course Called America is about golf and travel, of course, and on both subjects Coyne is an entertaining and reliable narrator. But it is also about relationships – with friends, with family and especially with his father, who learned to play golf on a nine-hole course on a military base in San Diego after he returned from Korea. Naturally, in addition to playing jewels like Pebble Beach and Cypress Point, Coyne found and played that course, at least the four holes that still existed after base construction projects.
"While it might not have been as pretty as Scotland, it held more meaning than any course I'd ever touched," he said.
In a series of lists in the appendix, Coyne rates Wisconsin the fifth best golf state. Given the layouts he chose for his Wisconsin tour – the best of our best – it's a wonder we didn't rank higher but fifth of 50 is not too shabby. And his praise was rather effusive.
"In the Sand Valley playlist the Coore and Crenshaw course (Sand Valley) was fine opera, a thoughtful heart-melting classic – but Mammoth Dunes was what the kids were listening to, a hooky chart-topper you couldn't stop humming," he said.
At Lawsonia, "It's treeless landscape was a chance to take a wide view and ponder the artistry of America's great design era," Coyne wrote.
At Kohler, he was impressed by "my showerhead of myriad nozzles" in his room. A links partisan, he allowed that the Irish Course "indeed possessed moments that felt lifted from Baltray or Enniscrone," and he dinged the Straits Course for being a bit over-designed. "But if the place had handprints on it, it was a colossal course of rare quality and a giddy experience…"
Of Erin Hills he wrote, "this course kicked all the asses. The walk left me legless but I didn't want to leave Erin Hills."
Did he find what makes the great American course? Several times, though for different reasons. Most of us will never play the courses Coyne enjoyed in his search but might still relate to what the architect David McLay Kidd told him makes a great golf course.
"I know a course is great if I get to the fourteenth hole and don't want it to end … when you're approaching the end and you don't want it to end you know you're somewhere special."
We may never play Pebble Beach or Shinnecock Hills, but on the right day and the right course we can all know that feeling.