BAYFIELD – Winter's arrival in the far north came right on time – too early. For golfers, anyway, if not for skiers. But snow has a mind of its own, and when the first big white flakes joined the last falling leaves in the woods around our house this weekend I could hear my golf clubs weeping in the trunk of my car.
No, wait. That was me.
Even when you know it is coming – the forecast had promised 100 percent chance of snow, after all – and trust that it won't last long, at least the first time, it is an undeniable sign that the inevitable succession of seasons is racing on. It might still be fall where you are but here on the shore of Lake Superior, nearly six hours north of Madison, fall was so last week.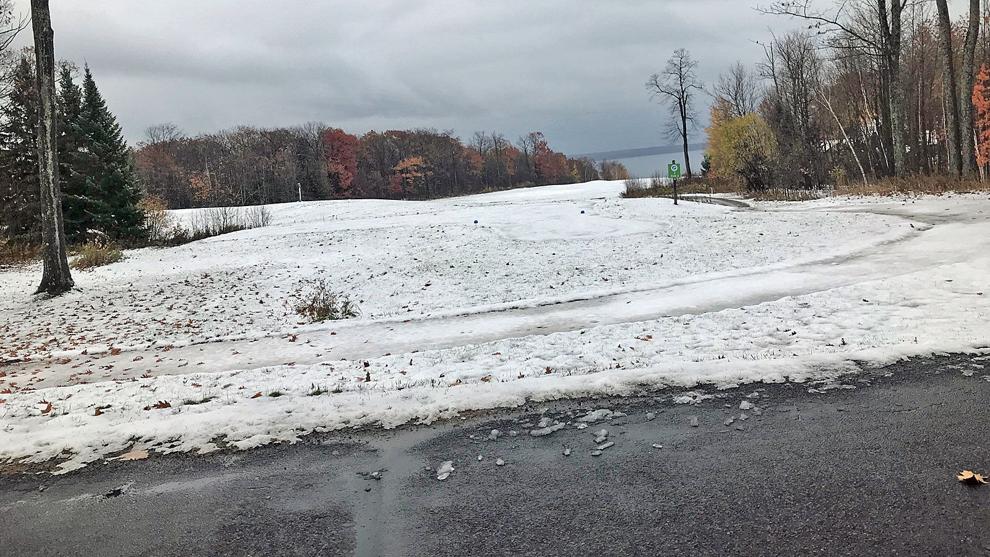 A little snow in October is hardly shocking. Bayfield's Apple Festival is the first weekend of the month and we've had flurries for that. Ashland's Whistlestop celebration is the second weekend of October, and we've had snow for that. And in fairness to the elements, we did enjoy a wonderful spring, a terrific summer and a fabulous autumn that allowed for lots of golf in this beautiful place we call home.
Still. If you get my drift.
I went to the golf course anyway, knowing what I would find. At our house on the lake, wet snow lightly covered the ground, but Apostle Highlands Golf Course is high on the hill and always gets more snow than down below.
And so it did. The first tee was open but you would only know that if you know the course because the tee box was covered, the markers hidden in the snow. Fairways were blanketed. And the greens? More like whites, you might say, and if there's any sight sadder than flagsticks standing forlornly on snow-covered greens I'd like to see it.
Strike that. I wouldn't, actually.
It doesn't mean the end of golf for the year, though the nine-day forecast shows only two days when we might get into even the low 40s. Some northern courses had already posted closing notices for later this week and it is certainly possible Apostle Highlands will as well. But in Ashland, Chequamegon Bay Golf Club typically stays open for play for the last of the layered and the loyal until snow forces its closure so it's likely we'll get a few rounds there in the coming weeks. And frozen ground does sometimes offer more roll.
Or so we can dream, but we're not in charge. True story: Even as I sat typing these words of hope, an email arrived from Timber Ridge Golf Club in Minocqua saying its last day will be Monday instead of the end of the week as was originally announced.
The end was near. Now, it's tomorrow. Take the flags in, boys. It's going to be a long winter.