Billy Dettlaff likes to say he was born not with a silver spoon in his mouth but with a brassie in his hand. If an old-fashioned 2-wood doesn't suggest the same wealth as a silver spoon, a lifetime spent around golf provided its own form of riches that Dettlaff clearly wouldn't trade.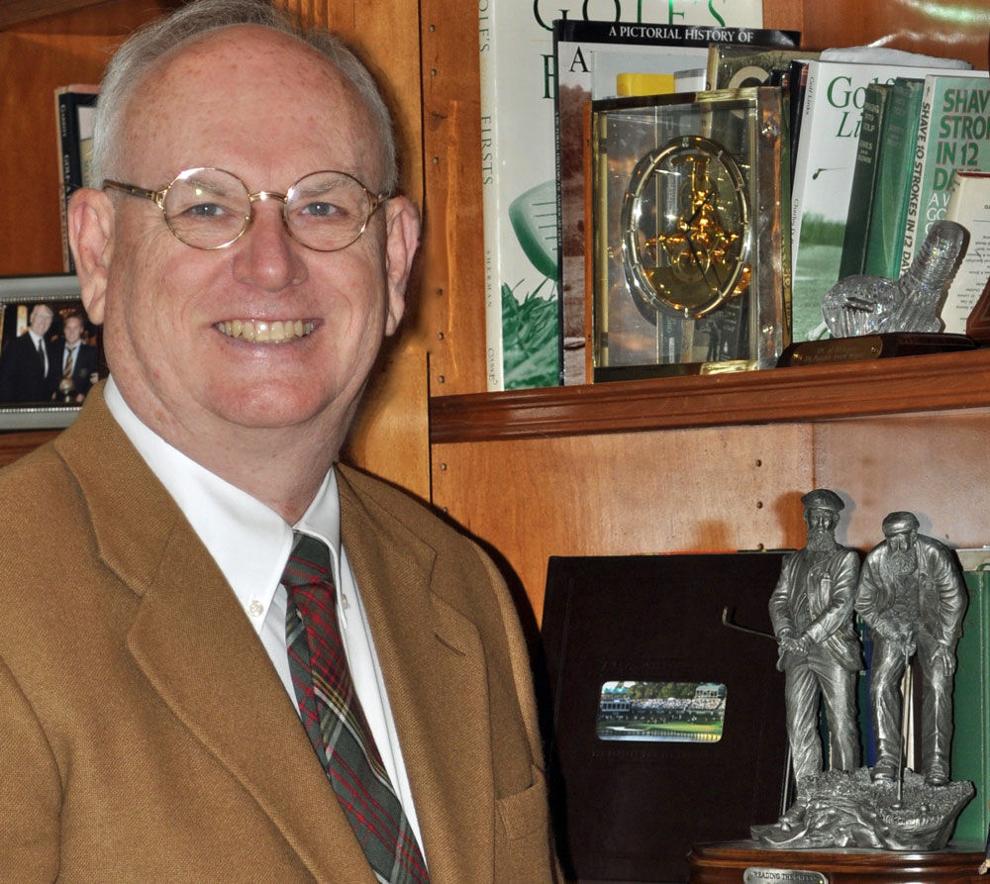 An Oshkosh native and longtime PGA pro, Dettlaff, 70, has just released a new book, "Summers at the Muni." It is both a generational family memoir and a fondly nostalgic account of growing up in the 1950s and '60s, when his life was all about golf, golf, golf until he began to make way for pop music, girls and summer dances. Dettlaff is a PGA Master Professional who worked more than 200 PGA Tour and Champions Tour events in his career, but his wistfulness for those youthful years colors every page of this book.
Dettlaff's grandparents were Prussian immigrants who settled in Oshkosh when it was known as "Sawdust City" for its many lumber or shingle mills. As a boy, his father Henry "Hank" Dettlaff caddied and mowed grass at the local Algoma Country Club that overlooked Lake Butte des Morts. The club later expanded to 18 holes when it moved to another site but after World War I the city revived the course property for public play. Hank was one of two candidates to serve as pro and superintendent at what was then called Mary Jewell Park Golf Club. (It later became Lakeshore Municipal GC.) To decide which hopeful to hire, the city had the two play a golf match and when he won, Hank got the job. He had just five weeks to mow the long grass and open the abandoned course and had only his pickup truck to serve as pro shop, but by July 3, 1921, Hank struck the first tee shot and public golf at "the Muni," as it came to be known, was alive in Oshkosh.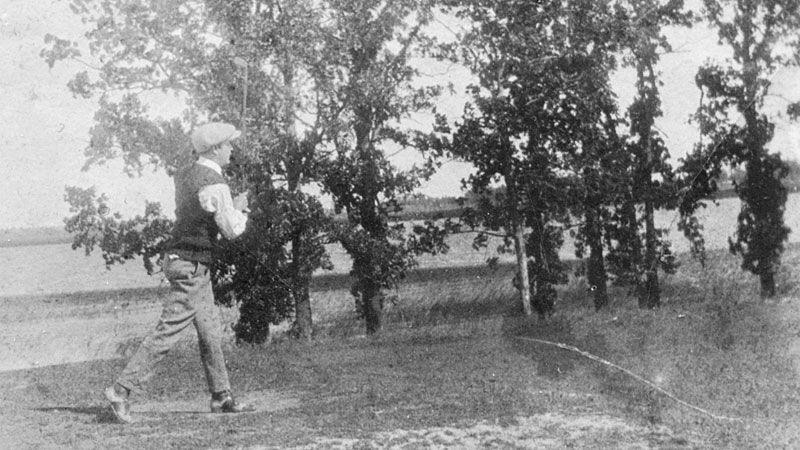 Hank worked there for 35 years while also playing in local and state PGA events and even a few national tournaments, including qualifying for both the U.S. Open and PGA Championship in 1934. At age 44 Hank married Helen Wesmarovich, whom he met while giving a golf lesson. One of three children, Billy was born in 1950 and grew up in the house his grandparents had built 60 years earlier. It bordered the golf course, which became Billy's world.
Dettlaff watched his parents handle the golf course books on Monday mornings and went with his dad to the bank to make deposits. In the evenings he would go with his dad to help close up, if only by picking up discarded pop bottles left by golfers. Those days didn't last, though. A longtime heavy smoker, Hank Dettlaff developed lung cancer and died of a heart attack when Billy was just 6 years old.
Billy's account of his childhood years takes two tracks, one of learning, and learning to love, the game of golf and growing up in what seemed a less complicated time. He writes of family car trips to national parks, oleo smuggling from Illinois, Werner's corner grocery store for penny candy and nickel popsicles. He worked as a caddie, "built" his own course in the backyard using coffee cans for cups and broom handles for flagsticks that became the neighborhood hangout, and later worked in the Muni's pro shop and on the grounds. There were the Braves and the Packers and music on the radio.
"Life was good and carefree in the early 1960s," he writes.
By age 12, Billy broke 100 for the first time, a year later broke 90 and by 1964 was threatening the 80s. Still in his father's footsteps, he began competing in local and state tournaments and, unpersuaded by a high school aptitude test that suggested a career as an undertaker, attended UW-Oshkosh to play golf. Eventually, he writes, a recurring duck hook drove him away from golf for a few years while he discovered journalism and began a career as a newspaperman, rising to managing editor at a chain of weekly papers in the Chicago suburbs.
But the pull of ink proved no match for the game of golf, which Billy took up again while entertaining clients and playing in local charity events. Finally, with $6,000 he'd saved from his newspaper days, he quit and moved to Florida where he found a job in golf – as starter and course ranger for $2.65 an hour. Three weeks later he moved into the pro shop as third assistant and golf was his life ever after.
Dettlaff has now written four books, including "Doctors of the Game: A History of the Golf Profession" and the 2016 PGA of America's Centennial Book, but Summers at the Muni is surely his most personal work.
"Oshkosh was a great place to grow up as a youngster born in the Baby Boomer generation," he writes, and anyone who grew up in those times – I was born a month after he was in a similarly sized Wisconsin city – will relate.
Billy has just one disappointment. He had long planned to return to the Muni on July 3, 2021, to celebrate the course's 100th anniversary by striking a tee shot from the very place his father had launched the first drive on opening day. But in 2017 the city of Oshkosh closed the course and sold the property to a local corporation for a new headquarters building. The house where he grew up was replaced by an entry road to the new headquarters and a gas station sat where his father had planted maple trees 90 years earlier.
As a true boomer would, he related by music. They paved paradise and put up a parking lot.