Wisconsin's centerfold golf courses, those celebrated layouts that host major tournaments and draw golfers from across the land, get a lot of attention, for good reason. But this state is blessed with many more deserving golf destinations any state golfer would enjoy experiencing. In this ongoing series we call "Hidden Gems," we will highlight some of those courses on what might be viewed as a Badger bucket list.
ST. GERMAIN — Sometimes you just feel like playing a little golf.
Emphasis on little.
A few days ago, we were mid-way through a nearly border-to-border ride up the spine of Wisconsin when we stopped for lunch in lovely little St. Germain. It was a sun-washed summer day in the far north and so we ate on the patio of the 19th Hole Sports Bar & Grill, a name that of course put me in the mood for both tacos and Titleists.
Luckily, both were at hand.
Across Highway 70 was the terrific St. Germain Golf Club, as fine a Northwoods golf test as you'll ever find. But we didn't have time for a four-hour round in the midst of a six-hour drive so that was a no-go.
Next door to the classic log building that housed the 19th Hole was the Wilderness Miniature Golf Course. But I'm perfectly happy leaving mini-golf in a tourist town to the tourists.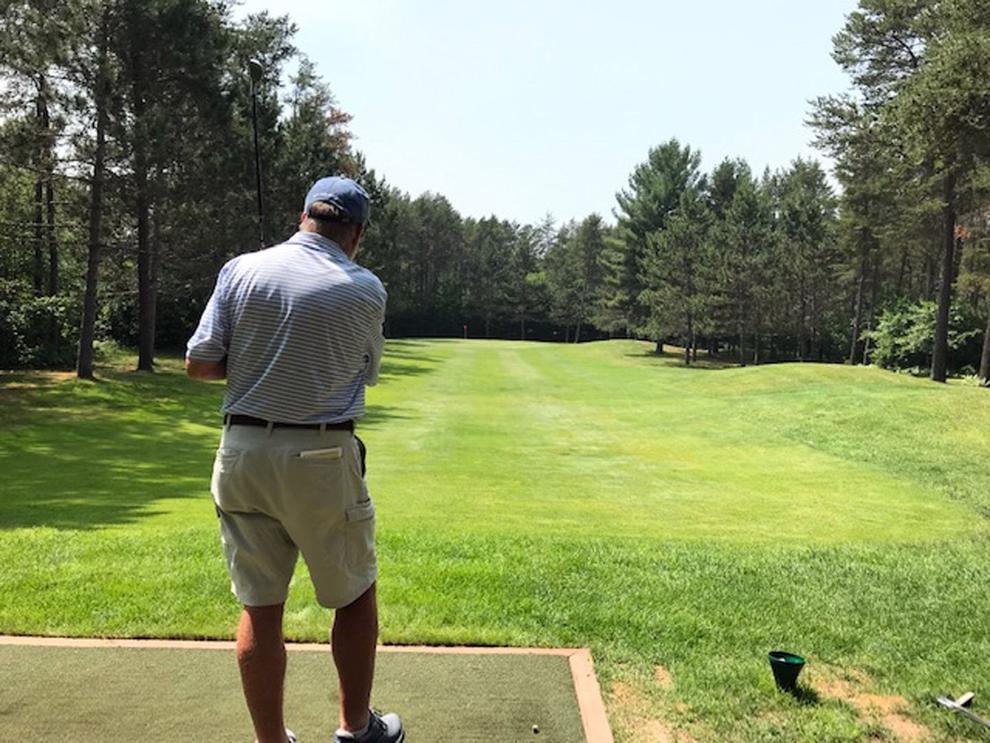 Besides, in a real wilderness would there even be mini-golf?
The answer was right in front of my face, because a few feet off the patio of the restaurant was the first tee of the 19th Hole's par-3 golf course, set in as fine a piney place as big-shouldered St. Germain GC across the road but just a bit more wee.
As is always a good idea when playing a new course, I checked the scorecard for the No. 1 handicap hole and saw it was just 115 yards.
That'll do. I paid the bill, we grabbed a couple of clubs and set off.
Par-3 golf seems to be enjoying a bit of a moment in the sun. Elsewhere in Wisconsin, Hawks View GC in Lake Geneva offers an 18-hole, par-3 course that has been on several national best-of lists, and the nine-hole tester at Spring Creek GC north of Whitewater hosts short golf tournaments. At Sand Valley Golf Resort near Nekoosa, players with energy left after playing the celebrated big-boy courses unwind in the evening on the 17-hole Sand Box par-3 course, often with a wedge and putter in one hand and a nice IPA in the other.
Short-course golf can be lots of fun, but also humbling. It's harder than you might think to hit a small green on a 56-yard hole, and my card showed a double-bogey as proof.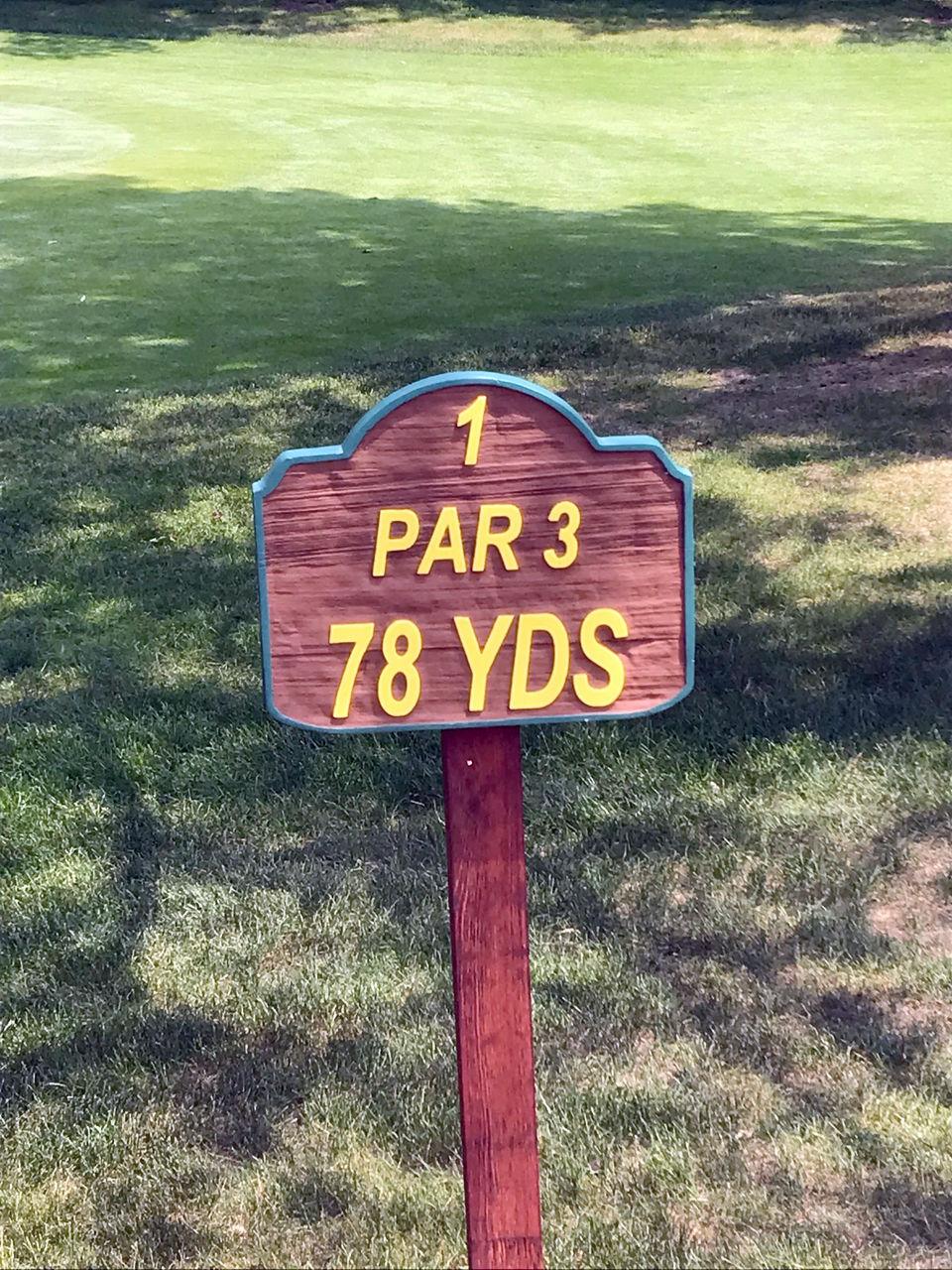 On the other hand, on the 57-yard seventh hole on the 19th Hole layout I dropped a sand wedge within two feet for a kick-in birdie. Obviously, 57 yards is my sweet spot.
And my wife enjoyed a course where, in theory, every hole was drivable.
Manager Kate Bogarde, who has been the manager at the 19th Hole for several years, said the par-3 course fits nicely in a community with a tournament-worthy layout like St. Germain GC across the road and mini-golf next door. If some family members who are good golfers want a vacation round at the grown-up course, others who don't play often — or at all — can still enjoy an hour of swatting the ball around on the par-3 holes.
Others do par-3 golf and lunch, she said, "and sometimes they also go over and play mini-golf if they have children along."
While many of the play comes from tourists, Bogarde said there are also people who have summer homes on nearby lakes and play several times a year because they want a taste of golf without spending four hours to get it.
"From what I've seen from being here a couple of years … this is a good place to start playing if they haven't played before (and) they don't want someone pushing and wanting them to go faster," Bogarde said. "(At St. Germain GC) they have tee times and have to be on a schedule and here it's more relaxed. It's a little cheaper and, second, you don't have to bring a whole bag of golf clubs with you."
Fivesomes are permitted at the 19th Hole to accommodate families with three children but larger groups are split up to maintain some order. Bogarde said the course is popular with bachelor parties or groups that come to play one-club competitions or other games.
It didn't offer the long day of golf I usually prefer, but I didn't have all day, so the 19th Hole scratched an itch and an hour later we were on the way home.
And did I mention the birdie?
---