Holiday gift giving can be stressful but it doesn't have to be. And certainly not if those on your gift list are golfers, because the elves here at wisconsin.golf have come up with a dozen great ideas that will please any lucky recipient on Christmas morning. Whether you need 12 presents for that special golfer in your life or one present for a dozen of your golf-crazy friends and family, heed our Wisconsin-themed Twelve Days of Golf Giving guide and you'll be the hero of the holiday: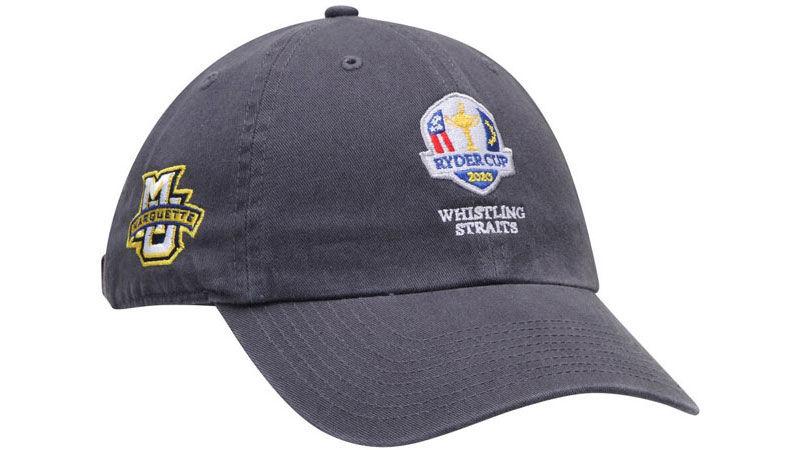 DAY 1: Yes, another hat
While some wives might disagree, every golfer can use another cap. Whether you're a fan of the Badgers or the Golden Eagles, this hat makes for a doubly pleasing gift because it is co-branded with the logos of both your favorite university and the 2020 Ryder Cup. It comes with a low crown, curved bill and unstructured relaxed fit and is adjustable to fit any head. Hey, you probably didn't survive the lottery to score Ryder Cup tickets, but at least you'll have the perfect hat to wear while watching on TV. Find it here (for your MU fans) and here (for your UW fans).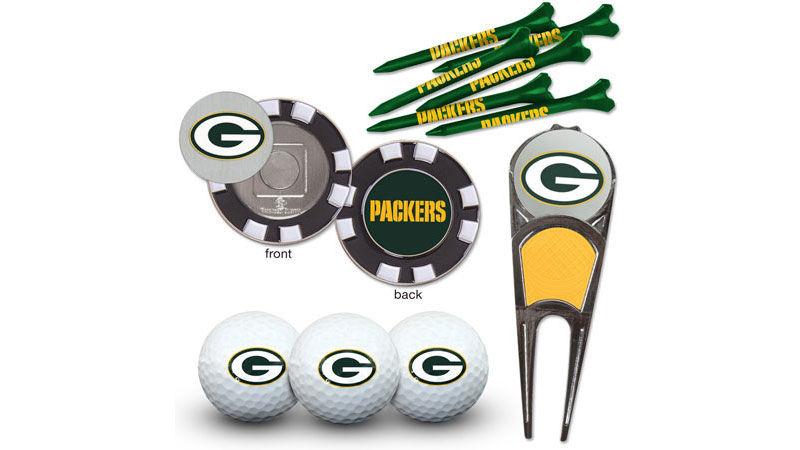 DAY 2: Certainly you know a Packers fan
Here's the perfect stocking stuffer for the golfer in your life who also loves the Green Bay Packers, which is pretty much everyone in Wisconsin. The Green Bay Packers WinCraft team golf gift set includes three logo golf balls, a Packer-loyal divot repair tool, poker chip with magnetic ball marker in the center, and a half-dozen green tees with Packers in gold lettering. They're all officially licensed and made in the U.S.A. Find it here.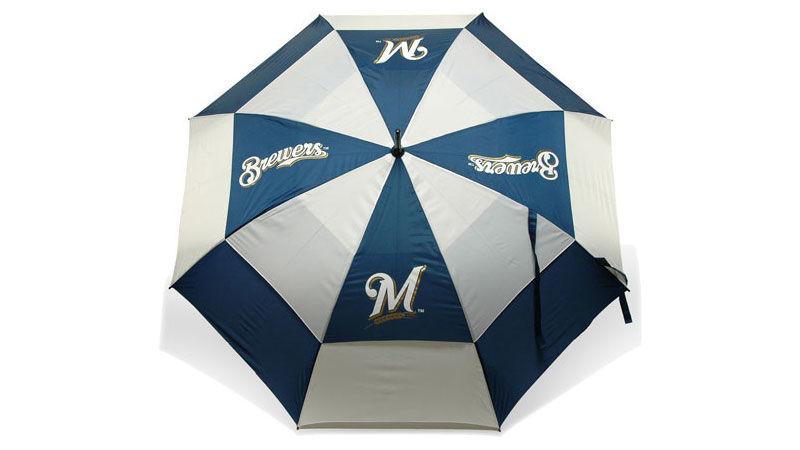 DAY 3: No roof needed
The Milwaukee Brewers never have a rain-out because they play under a retractable roof. Well, think of this Milwaukee Brewers Golf Umbrella as a retractable roof for the golf course. It sports the team's colors on each of its four panels to prove your allegiance to Milwaukee baseball, boasts a double-canopy design to withstand strong winds and measures 62 inches of coverage – enough for you and your caddie. Find it here.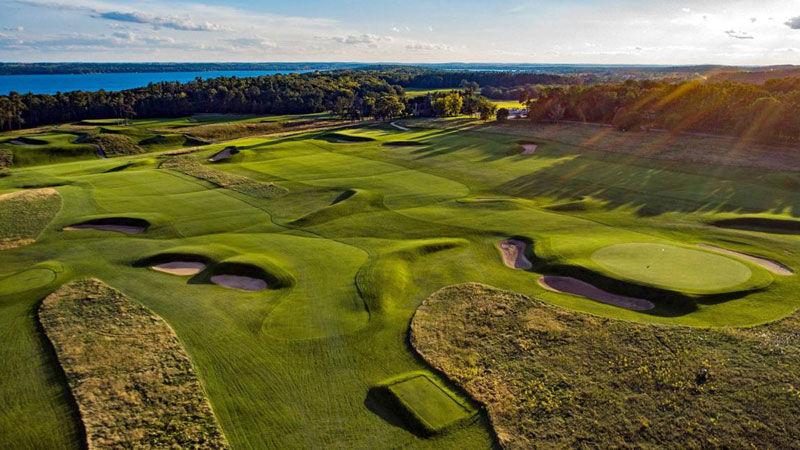 DAY 4: Play more golf!
Give your golfer more golf, at more golf courses, with the Wisconsin Classic Golf Tour package. The Grand Tour Package offers discounted fees at most golf courses in Wisconsin or the Upper Peninsula but for those who don't want that much the packages can be customized to include six, 10 or 15 favorite courses. The Wisconsin Classic Golf Tour Package even allows the card holder to play courses multiple times, and always at a discount. Find it here.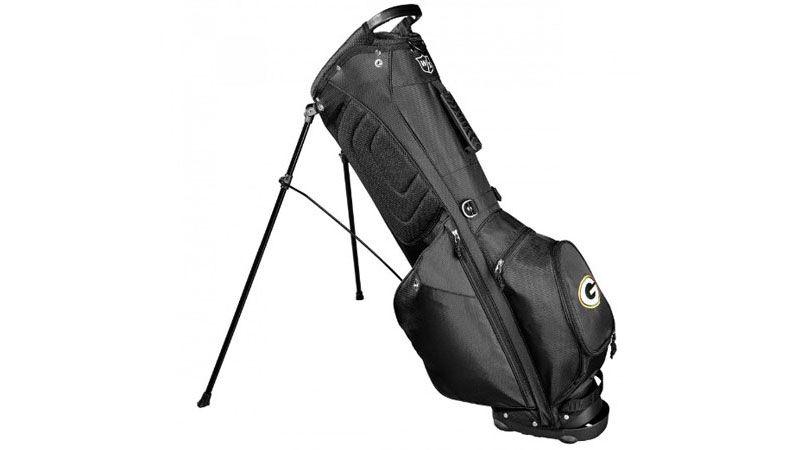 DAY 5: Go all in on green and gold
We work here from the belief that a true fan can never have too much Green Bay Packers gear, even on the golf course. The Packers Ionix "G" logo stand bag combines a simple but handsome look with enough pockets to store everything needed for a great round of golf. Made by Wilson, the super-lightweight bag comes with six pockets, five-way club organizer and embroidered team logo, and its three-point double strap makes for easy carrying. Find it here.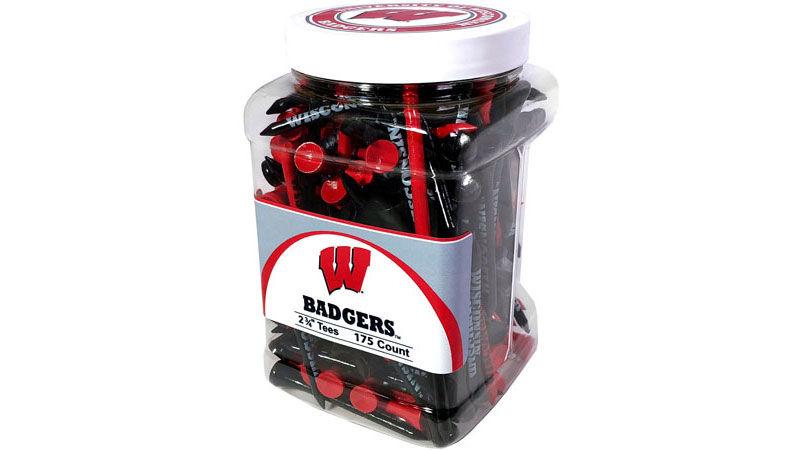 DAY 6: Tee it up for your team
Still room in that stocking for another stuffer? The Team Golf Wisconsin Badgers Tee Jar holds 175 2¾-inch tees that will support both your school and your golf ball. Lest there be any doubt among your foursome about your loyalties, the tees come in school colors and carry the team's name. And having 175 tees is an incentive to play more, isn't it? Go Bucky! Go golf! Find it here.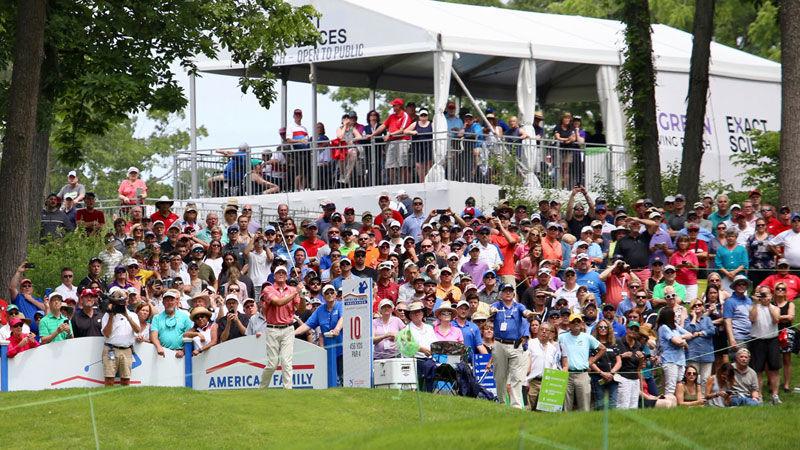 DAY 7: Will it be Kelly, Stricker or someone else?
Give your golfer the chance to watch, up close and personal, some of the finest golfers in the world in fierce competition. No, not Ryder Cup tickets – that darn lottery, remember? We're talking seasoned golfers here, because tickets are now on sale for the 2020 American Family Championship and who wouldn't want one of those under the tree? Next year's tournament will feature homegrown Jerry Kelly defending his title at Madison's University Ridge Golf Course. And if your loved one is still able to stay out late at night, tickets are also available for the popular AmFam Friday night tournament concert, featuring Little Big Town. Find it here.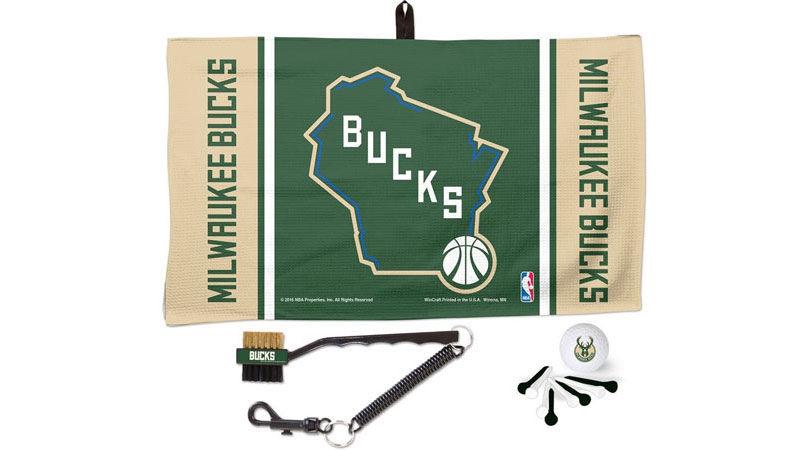 DAY 8: Fear the deer
Next to an eraser on your golf pencil to help you, er, refine your score, the handiest accessory in any golf bag is a good towel. Show Giannis and the Lopez brothers you're all in for the home team with the Milwaukee Bucks WinCraft Waffle Towel gift set, which includes not just the absorbent towel but also a brush for cleaning your clubs' grooves, a Bucks logo ball and eight tees. Keep your clubs clean, and fear the deer! Find it here.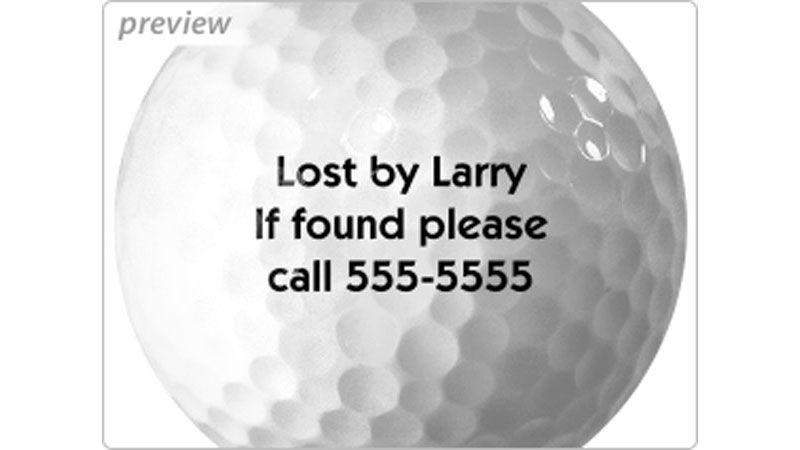 DAY 9: Mark your ball...
Golf balls come by the dozen because, well, we tend to lose them. But what if you personalize your favorite golfer's ammunition with a message like "Lost by poor Larry, if found please call 555-5555." Or maybe just print Larry's name and hope for the best. Golfballs.com asks "why play a boring golf ball?" and it's a good question. They will personalize major-brand balls with a player's name, business or other message. Your golfer might never be good enough to have a bag with his name on it, but a dozen personalized golf balls works for everyone. Find it here.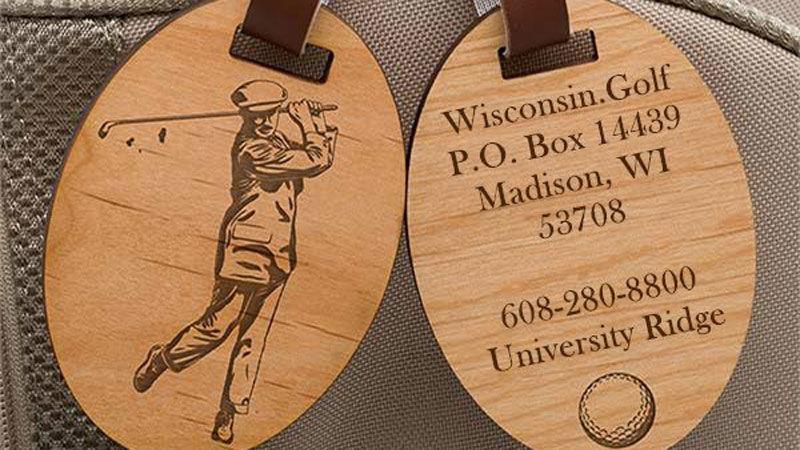 DAY 10: ... and mark your bag
Here's a stocking stuffer with class - the Vintage Golfer Personalized Wooden Bag Tag. Any bag can be marked with one of those big plastic ID tags but your favorite golfer's bag will stand out on the first tee with this wood beauty with one of three classic designs on one side and room for up to six lines of laser-engraved personalization on the other. Find it here.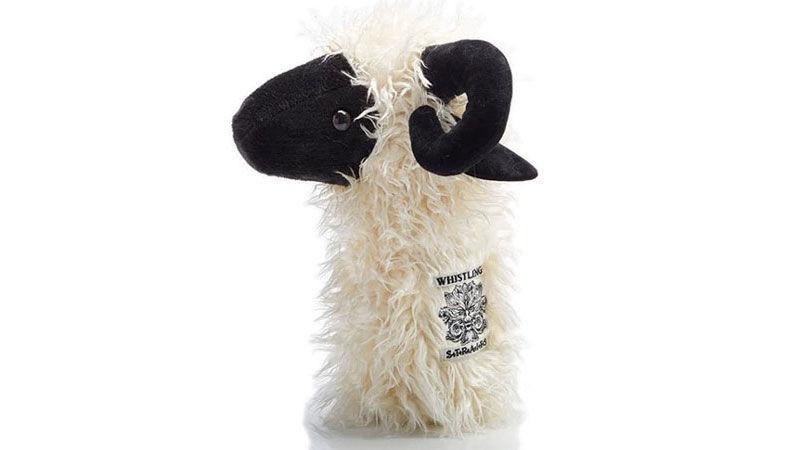 DAY 11: Count these sheep (head covers)
Any golfer can cover his or her driver with a Bucky Badger head cover, and in Wisconsin it sometimes seems everyone does. Have the golfer on your Christmas list stand apart from the crowd with a Shep the Sheep head cover reminiscent of the sheep that graze on the courses at Whistling Straits. Also available are a sheep hybrid cover and, for those who have to be reminded to ram their putts harder, a sheep putter cover. Find it here. (Or, if you must, here's Bucky. Or that other team, Marquette.)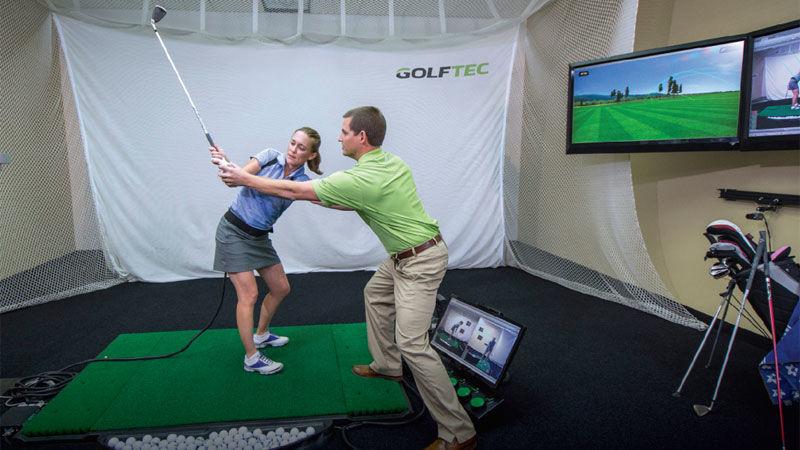 DAY 12: And the most important thing...
So we've covered golf balls and golf tees and golf fees and more. What are we forgetting? Right, the golfer on your list is, well, of limited ability. So give the gift of golf … lessons. There are lots of indoor facilities where golf can be taught and learned in the off-season but with five locations in southern Wisconsin it's hard to beat GOLFTEC, with packages that range from one-hour swing analysis to more comprehensive plans that not only analyze the problems in your golfer's swing but include lessons, and indoor practice time, to get them fixed. Hey, the finest sheep head cover can't cure a slice off the tee, but lessons might. Find it here.