This is for every golfer who has played the game for years and years and never even sniffed a hole-in-one, and there are millions of you out there.
That sad club does not include Michelle Rush of Delavan, who took up the game only last year and who on Oct. 5 notched an ace while playing at Delbrook Golf Club in Delavan. With her husband Steve as her witness, Michelle used a 3-wood from 105 yards on the fourth hole of Delbrook's Middle Course.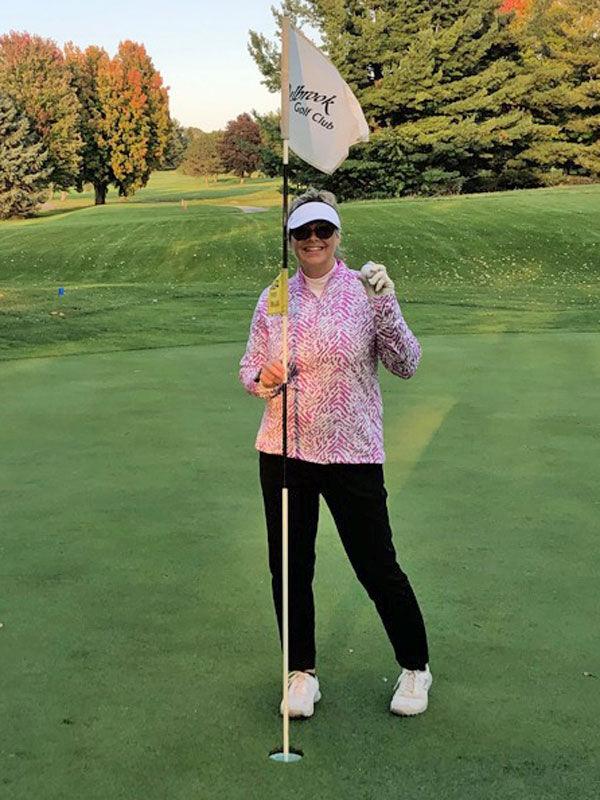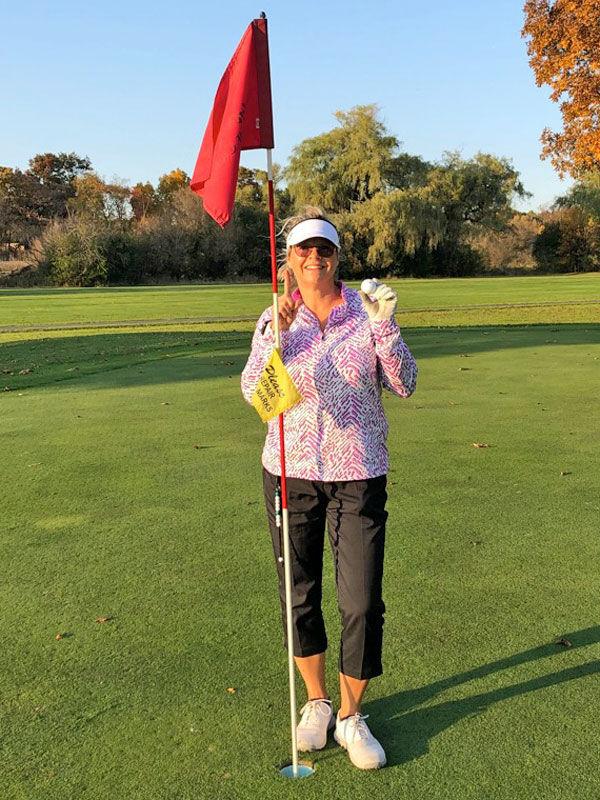 When she hit the shot her husband said, "That's a good shot. It might land on the green."
And it did, whereupon it trickled toward and then into the hole.
"Um, shock. Disbelief," she said of her reaction.
So you can imagine her reaction just five days later when her 7-wood from 100 yards on the North course's seventh hole achieved the same result.
"And it was the same thing," she said. As the ball was in the air, "I looked over at him and said, 'that can't be as good as the other one.' I said no one's going to believe that."
Two aces in five days for a newbie to the game just isn't supposed to happen. The odds of any golfer scoring an ace are generally given as 12,500 to one, but two in less than a week?
Michelle said she typically scores in the low- to mid-60s for nine holes, sometimes in the high 50s, and generally goes home happy if she just hits a few good shots each round. She said she and Steve are trying to play more now – they were making the turn at Delbrook when I called this week – and take the game more seriously, but that still couldn't explain her accomplishment.
"We have some friends who have been golfing for lots of years and have never gotten one. I can't believe it.
"I said I'm going to go buy a lottery ticket," she said after her second ace.
Steve and Michelle have been taking lessons from Brett Weber, the PGA pro at Delbrook, who admits that after 40 years of playing golf he too has membership in the club of players who have never been blessed with a hole-in-one. Maybe, it was suggested, it says more about his teaching than his own game.
"As far as me as a teacher, I'm not going to say anything about that. She's the one who has to hit the shot," he said. "I couldn't be happier for her and everyone in her circle of friends is really jealous. Simply for the fact that she could play the rest of her life and never accomplish the feat again, let alone twice in a week.
"You're a golfer. I think we all know that there's a bit of luck attached to it," he said.
But luck, alas, only goes so far.
"I didn't win anything in the lottery," Michelle said.