Recently a newspaper summed up the soggy travails of Wisconsin farmers during the 2018 growing season. The wettest summer in 20 years, marked by too many serious weather events, left corn in the worst condition in five years. Rainfall was above average in all nine state agriculture districts, most notably in the rich grain-growing region around Dane County where rainfall was 13 inches above normal.
But farmers could have had it worse.
They could have owned or operated golf courses.
A handful of words — including a few four-letter ones — could describe the golf season that was but the best one might be wet! Snow, heavy amounts in many places, fell in April and caused delays in golf course openings across the state. October was wet and chillier than usual, resulting in many earlier-than-planned closings.
"The beginning and the end weren't good," said Mike Gaspard, general manager of University Ridge Golf Course, and while the heart of the season was good there was one mid-summer event that can't be forgotten.
"The rain in late August," he said in no small understatement, "didn't help."
That August rain, of course, fell in near-biblical proportions in south-central Wisconsin — more than a foot of rain in places — and the resulting flooding left hundreds of millions of dollars in damages to homes, businesses and many community facilities.
Including, of course, golf courses. In his shop at University Ridge, course superintendent Phil Davidson has a slideshow of the horrors that awaited his crew after the rain stopped — down trees, flooded fairways, washed out cart paths and bunkers.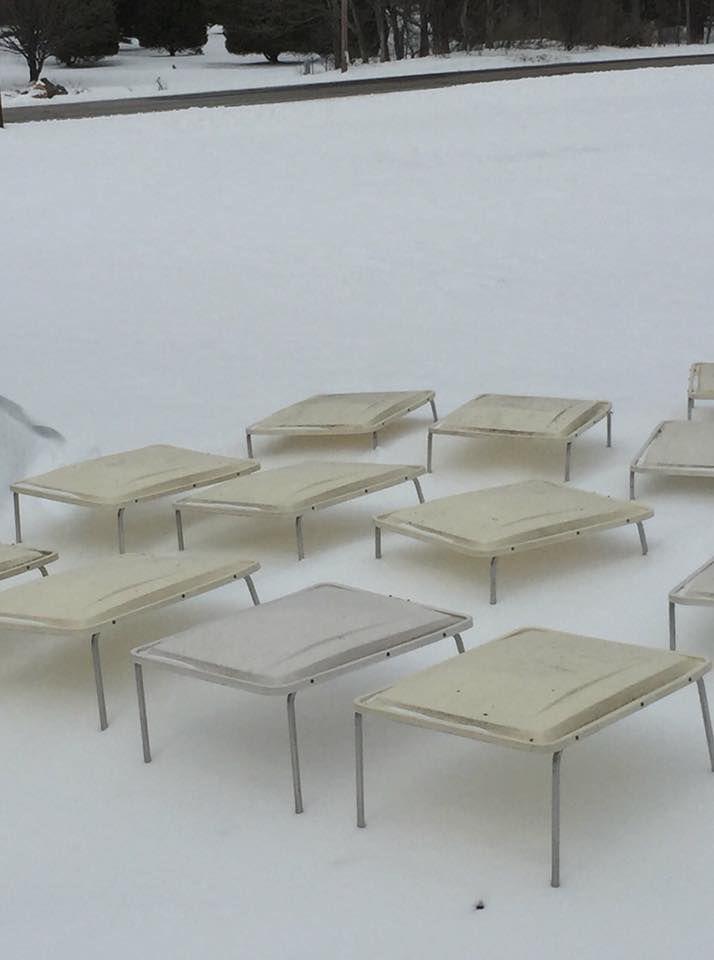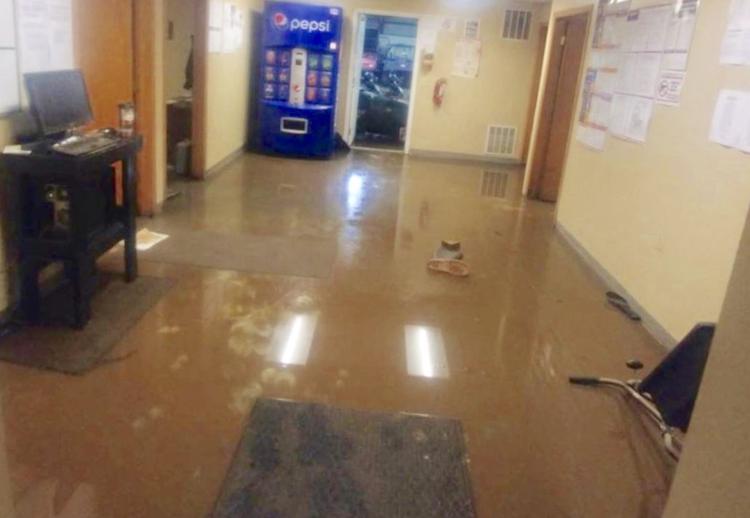 It was the biggest challenge in a year of challenges, not just in southern Wisconsin but across the state in a year notable for significant storms and wild weather. (And there's a good chance remnants of 2018's climate chaos will be felt well into 2019.)
Survey the social media sites operated by state courses and there are lots of photos like the ones in Davidson's office — two feet of snow that buried the golf carts at Maxwelton Braes in Bailey's Harbor, two feet of water in the superintendent's shop at Hawk's Landing Golf Course in Madison, extensive flooding that forced Brillion's Deer Run Golf Course to temporarily close, more high water that hit Poplar Golf Course in northern Wisconsin and on and on.
"It seemed like just about every golf course had to deal with a major storm," said Brett Grams, chapter manager for the Wisconsin Golf Course Superintendents Association. "I'll tell you this, the vast majority of our (members) would describe this year as extremely challenging."
Weather is always an issue for course operators, but Grams said the extremes of this year's season added to the stress level for many superintendents, especially those already struggling to hire enough help in a tight job market.
"By the 4th of July I quit asking people how it was going," Grams said, because the answer was obvious. "I'd just say I hope it's going OK."
Jeff Schwister, executive director of the Golf Course Owner of Wisconsin, said he has not done surveys to measure rounds lost to weather but thinks "not many people are up" in play.
"I think most of the people would say they were down a couple percent," he said. "I don't think it was as catastrophic as people think. Most people survived, but it wasn't what they were hoping."
It might be more than a couple percent down for some course owners, though. According to the National Rounds Played Coalition, the number of rounds played nationally in September, usually a month of heavy play, was down 7.2 percent from one year ago due to heavier than normal precipitation. Six of the eight geographic regions reported big increases in precipitation and rounds played were down in all eight.
In the east north central region, which includes Wisconsin, Michigan and Illinois, rounds played dropped 10.4 percent in September. That, of course, was followed by an October that brought similarly uninviting golf weather.
"I think golf took it in the shorts from not only a playability (standpoint) but also for profitability," said Grams, adding that the late start-early closing double whammy made it hard for many superintendents to accomplish their normal duties, let alone clean up after unanticipated storms.
"I know guys that struggled to get their spring work done, struggled to get their summer work done" and are now just hoping they did enough in the fall to get their courses through winter, he said.
"I can't think of one member in our organization who would say yeah, it was a good year," he said. "Not one. To say that they would say there were happy to see it snow would be an understatement."
If there is an upside to be found, Grams said, the many new ponds created by this year's severe events helped many superintendents identify where drainage must be improved. He expects lots of drainage projects now that "a lot of golf courses this year know exactly where their Achilles heel is in terms of playability."
Of course, some courses are better able than others to pick up the rain-soaked pieces and soldier on after damaging storms.
Consider the plight of Serendipity Golf Course in Viroqua, a nine-hole course opened on a family farm in 1998 in the Kickapoo Valley region where flooding is no stranger. Still, there is rain and then there was the unrelenting rainfall beginning on Aug. 28 that flooded small communities for days.
Instead of the photos of green fairways and good times that were posted on Serendipity's Facebook page earlier in the season, dozens of post-rain photos showed washed out fairways, rocks and down trees left behind by rushing water and heartbreaking damage that forced owner Jeff Garrett to close the area's only family-owned course. On Sept. 3, Serendipity posted a frowning emoji as a comment on the five-day forecast that called for more thunderstorms every day.
By Sept. 8, frowning emojis gave way to a plea for help from the Garrett family, which shared news of a GoFundMe effort to raise money for reconstruction. The storm damage and forced closure eliminated income from the golf course while causing tens of thousands of dollars in damage, on top of money still owed on an SBA loan from 10 years ago to pay the cost of other flood damage at that time. The post noted that all donations would be used for equipment for rebuilding the course and related expenses.
The goal was $10,000. According to the website, the effort had raised $2,300.
As for 2019, Grams had something of an upbeat outlook. It is going to be a better year for golf in Wisconsin, he said, if only because it couldn't be this bad again.