Jeff Sernick, an old friend in the golf industry, sent me a book as an email attachment a few weeks ago and encouraged me to read it. Written by Luke Reese, former managing director of Amer Sports Europe (parent company of Wilson Golf), the book was titled "One for the Memory Banks" and was about Reese's experiences playing links golf in the United Kingdom.
I downloaded the attachment but found excuses not to open it. My golf library boasts a handful of similar books written by the likes of James Dodson, Michael Bamberger and Tom Coyne. What could a sporting goods executive add, other than a few tired cliches?
Sernick sent a follow-up email. Had I read the book? I stalled him. A few days later, he sent another email. Feeling guilty, I finally opened the download, fully expecting to read a few pages before moving it to the trash folder and sending Sernick a politely worded response.
Three hours later, having spontaneously blown off my afternoon to-do list, I finished "One for the Memory Banks" with a lump in my throat. I didn't just like the book. It instantly jumped into my top 10 favorite reads about golf.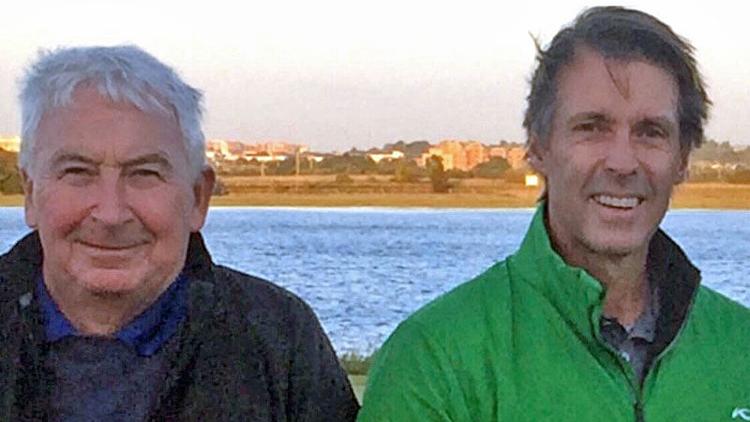 It's really a book about life and relationships, with the classic seaside links courses of the U.K. and Ireland providing the framework for the story. It's part links primer, part travelogue and part memoir. Primarily, though, it's about Reese's friendship with Allan "Bondy" Bond, a gregarious, charming and witty Scot who worked for Wilson Golf in Irvine, Scotland, where the company had a factory and distribution center.
Reese, who worked out of multiple offices in Europe at the time, technically was Bondy's boss, but it never felt that way to either. Bondy was Reese's favorite golf partner, match play foil and de facto older brother. On the course they were kindred spirits, dueling in spirited matches at Machrihanish and North Berwick, Portmarnock and Royal Dornoch, Ballybunion and Western Gailes.
Reese introduces other characters in "One for the Memory Banks," but they're mostly along for the ride. There are matches with and against Angus Moir, the 1984 Scottish Amateur champion and then Wilson's global business director; Padraig Harrington, the three-time major champion who represented Wilson Golf, and various other colorful characters.
But it's the author's friendly but intense rivalry and repartee with Bondy that drive the narrative:
It's hard to describe why this mattered so much, but it did. We loved to work together. Being partners in business brought great results and tons of laughter. But in golf, we needed to beat each other. We didn't bet money. We didn't care about our scores — it was all about who would win the match. We were just two primeval boxers trading punches until one fell. This was Scottish golf.
The author's descriptions of links courses are, like the courses themselves, simple and straightforward, but paint vivid pictures. About the Machrie Golf Links, on the island of Islay off the west coast of Scotland, Reese writes:
On the left side of the plane, the ocean stretched to America. On the right sat the lunar-like Machrie golf links, with its enormous dunes, stately white hotel, and desolate, but enchanting, peat bog hills. Closing my eyes, I could almost hear the sound of bagpipes over the drum of the small prop engine. As the plane's hatch opened, our noses filled with the scent of briny sea air, propelled by a swift breeze. In the distance were dark green, peat-covered hills. Directly in front of us lay huge dunes, covered with tall fescue blowing madly in the breeze. Difficult to find a more inspiring view for whisky drinkers with a golfing problem.
Reese weaves some links history and humorous anecdotes about Scottish amateur golfing legends, mostly told by Bondy, throughout the book. His spot-on descriptions of the towns, clubhouses and pubs put the reader in the Scottish Highlands, or Dublin, or the coast of England. You can almost taste the wee dram of Scotch whisky and feel the warmth of the fireplace after 18 holes in wind and rain.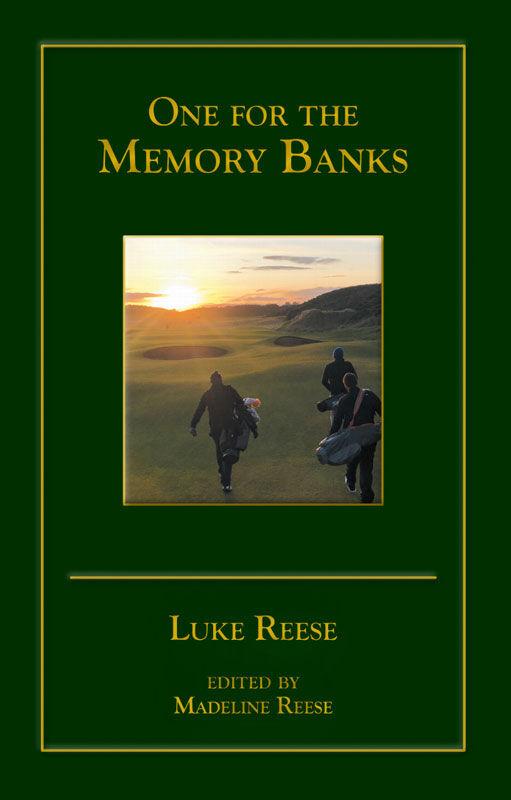 It's just good storytelling, economical in the style of Hemingway but powerful, poignant and laugh-out-loud funny.
Before writing "One for the Memory Banks," Reese, who lives now in Boulder, Colo., had published exactly one piece, a feature story in Travel & Leisure Magazine.
"You know how you have bucket list things?" he said in a telephone interview with Wisconsin.Golf. "I've always thought, 'Gosh, I'd love to be a writer.' I'd only been published one time with one article. To call me a published author would have been sort of absurd."
After each of the dozens and dozens of matches he'd played with Bondy and others, Reese made it a habit to retire to his hotel room and write down snippets of conversation, scores of matches, detailed course descriptions and anything else worth remembering about the day. Those notes became the foundation of "One for the Memory Banks."
He wrote the book earlier this year, months after Bondy's death from amyotrophic lateral sclerosis, or Lou Gehrig's Disease: "It hit me like a lightning bolt out of the sky," Reese said. "You can tell how much in the book I loved that guy. I just adored him. Everybody did."
It was Bondy's wife, Margaret, who called him with the news:
"Your friend Bondy is in a better place. As he was leaving, he could no longer speak. But he typed a message to you, 'Tell Luke … thank you for having faith in me … I enjoyed beating him on the golf course.'"
Over our collective years, I am not sure whether she said "being with" or "beating." Even if Margaret said the former, Bondy meant the latter."