WATERFORD – Joyce Malison is cooling off in the clubhouse at Rivermoor Golf Club after playing 18 holes under a hot sun when Bryan Brotchie, the head PGA professional, approaches her and peels off a couple $5 bills and a small pile of singles from a wad of cash.
There's no gambling at Bushwood, but Malison is not averse to taking a few bucks off the men in their regular game at Rivermoor.
She's 86 now, a grandmother 60 years removed from her final season on the LPGA Tour and her signature victory in the Western Open, but underestimate her at your own peril. There's an underlying toughness to her, honed in the formative years of women's professional golf, when she crisscrossed the country in a Ford and competed on hardscrabble courses for peanuts against the likes of Mickey Wright, Patty Berg and Betsy Rawls. Do that, and a little money game against the men at a course you know like the back of your hand, well, it's like taking candy from a baby.
Malison beats her age nearly every time she plays – she first did it 17 years ago, when she was 69 – and still breaks 80 regularly. In her 70s, she held a low single-digit handicap from the back tees at Rivermoor, her home course since 1949. She moved up to the white tees a few years ago and now plays from the golds. But still.
"I played with her last year and she shot 72," says Andrew Troyanek, Rivermoor's general manager. "It was eye-opening."
Even more remarkable is the fact that she plays 18 holes every day. Of the LPGA tournament winners in 1960, only three are still alive: Malison, Rawls and Wiffi Smith. Rawls is 92 and Smith's career was ended by a motor scooter accident in 1961. Malison alone still plays golf, and she plays seven days a week.
"Rain or bad weather, that's about the only thing that would stop me," she says. "Yeah, I have my aches and pains just like anybody else. But once you start swinging and get loose, you're pretty good."
She's a treasure, a link to a bygone era, but outside of Waterford, who knows Joyce Malison? She left the tour at the end of the 1960 season, swept off her feet by Tom Malison. They married in '61, raised three sons and owned Waterford Bowl until it burned to the ground.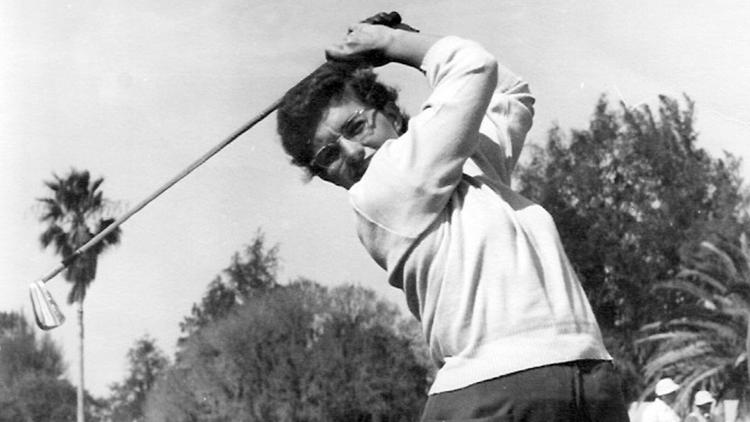 Malison is credited with five LPGA victories (six by her count), finished runner-up in the U.S. Women's Open and was just coming into her own when she retired at 26, leaving behind a question that can never be answered: How good could she have been?
"Who knows?" she says. "I can't think about it."
Here's something to consider. In 1987, she won the 52-and-over division in the inaugural Marilyn Smith Founders Classic, beating a who's who of stars from the 1950s and '60s including Marlene Hagge, Louise Suggs and Bev Hanson. Malison earned $10,500, by far the biggest payday of her career.
Might she have won 20 times had she played another dozen years on tour? Thirty times? A couple more majors to go along with her Western Open title? Would she be in the World Golf Hall of Fame?
"I don't know," she says. "We don't know that scenario."
But then, a hint: "There was good potential."
* * *
Malison, whose maiden name was Ziske, grew up on a farm on the corner of 27th Street and Howard Avenue in Milwaukee, where a shuttered Toys R Us stands today. Dick Swift, who would eventually buy Rivermoor, opened a driving range across the street in the 1940s, and when golfers sliced balls, they often wound up in the Ziskes' cow pasture. Young Joyce dutifully returned them to the range and Swift thanked her by teaching her how to swing a club and letting her hit balls.
She was hooked in no time and soon was hitting 400 to 500 balls a day. After winning the Wisconsin Women's State Championship in 1952 and '54, and teaming with Smith to win the Hollywood (Fla.) Four Ball, a national amateur tournament, she told her parents she wanted to turn pro and play on the LPGA Tour, which had formed in 1950.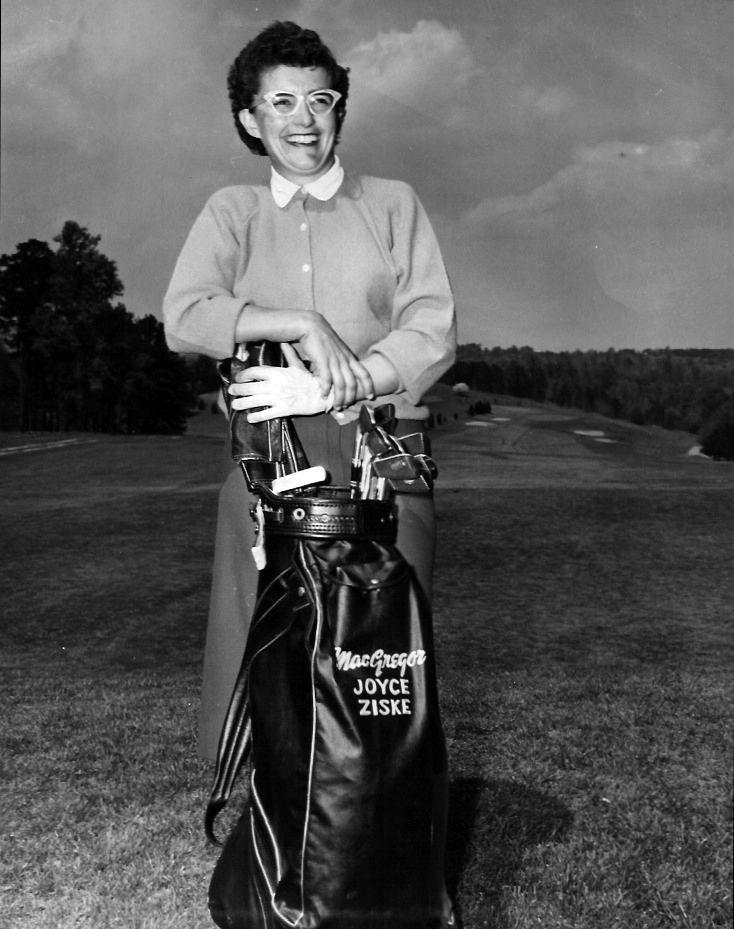 Imagine being a woman, 21 years old, driving cross-country in 1955 in a car without air conditioning. No cell phones. No GPS. No credit cards. Mile after lonely mile of dusty road, scratchy AM radio and two-bit diners. Get lost? Figure it out. Hit a deer? Deal with it. Run out of money? Good luck.
"Oh, yeah, my parents worried about me," Malison says. "But that's what I wanted to do. I'd send postcards to them, because we didn't have phones. I'd drop them two cards a week. People try and compare it to life today, and you really can't. Life is so much faster now."
Back then, the women pros drove to tournaments in caravans and stayed four to a room in $14-a-night hotels. They took turns cooking, did their own laundry, changed flat tires and supported one another on and off the course. They were in it together, a few dozen pioneers, blazing a trail for Nancy Lopez and Annika Sorenstam and Lexi Thompson.
Once, on her way to California, Malison tried to get a room in Las Vegas, but both (both!) hotels displayed "no vacancy" signs. She came out of the other end of Vegas before you could say Liberace and kept driving to Barstow.
"I traveled with Jackie Pung for a while," she says. "Kathy Whitworth. Bev Hanson. We chummed around. We were pretty much all together because there weren't that many of us."
Malison signed with Wilson but her 3-iron broke her rookie year and she played the rest of the season without it. When the tour came to Chicago, where Wilson was headquartered, Malison inquired about the replacement 3-iron and was told it was leaning against someone's desk back at the office. Imagine that happening today to Jessica Korda or Inbee Park.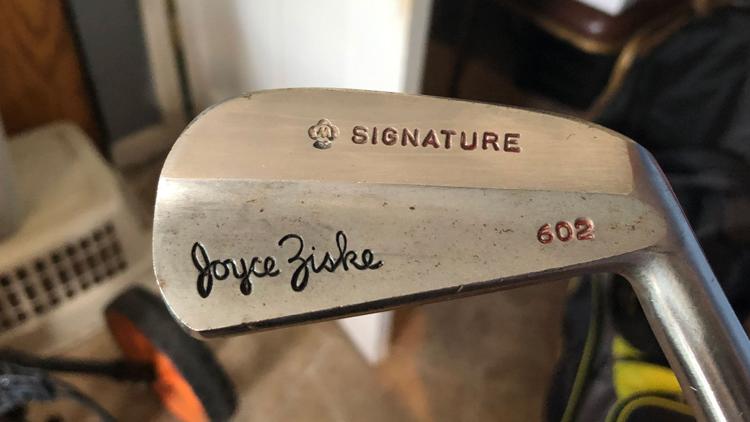 A frustrated Malison signed with MacGregor and had her own signature line of clubs, but no one plays today with the equipment she used. Forged irons with itty-bitty heads. Persimmon woods with heavy steel shafts. Balata balls that cut if you looked at them sideways.
Malison helped coach the boys golf team at Waterford High School for years and sometimes brought her old clubs to Rivermoor for the kids to try.
"They said, 'I can't hit this club with that little head,' " she says. "They just looked at me."
When Malison played the tour, there was no tournament support staff. The players set up the courses, organized the clinics and pro-ams (for which they were not paid), did the pairings and were in charge of marketing and publicity. Malison's job was to update the money leaders and scoring averages after the final putt dropped. Most of the events were 72 holes, and the courses were not short.
"We started on the front of the men's tees and moved back six feet each day," says Malison, whose career low was 67. "So on the last day, we were at the tips. If you shot 71 or 72, that was a good score."
Most weeks, first place paid $750 from a total purse of $5,000. When Malison broke through for her first victory at the 1956 Syracuse Open, she earned $1,200.
In 1960, she won the Western Open in a playoff with Barbara Romack at Beverly Country Club in Chicago and nearly deprived Rawls of a fourth U.S. Women's Open title, losing by a single shot at Worcester (Mass.) Country Club.
"I bogeyed the last hole," Malison says. "I hit the (approach) shot the way I wanted to. It was an uphill hole with a two-tiered green and they had the pin way up on top. You wanted to get up there because otherwise it was quite a slope. I hit right where I wanted to. My ball hit and bounced over the green and rolled into grass this high (six inches) behind the green. I couldn't find the ball at first. I got it down there about eight feet and I missed the putt. Betsy Rawls won."
A victory would have given her two major titles in the same year. It might have changed her life.
"I don't look back that way," she says. "It's just one of those things. I bogeyed the hole. Yeah, it bothered me the rest of that year. It doesn't bother me that much anymore."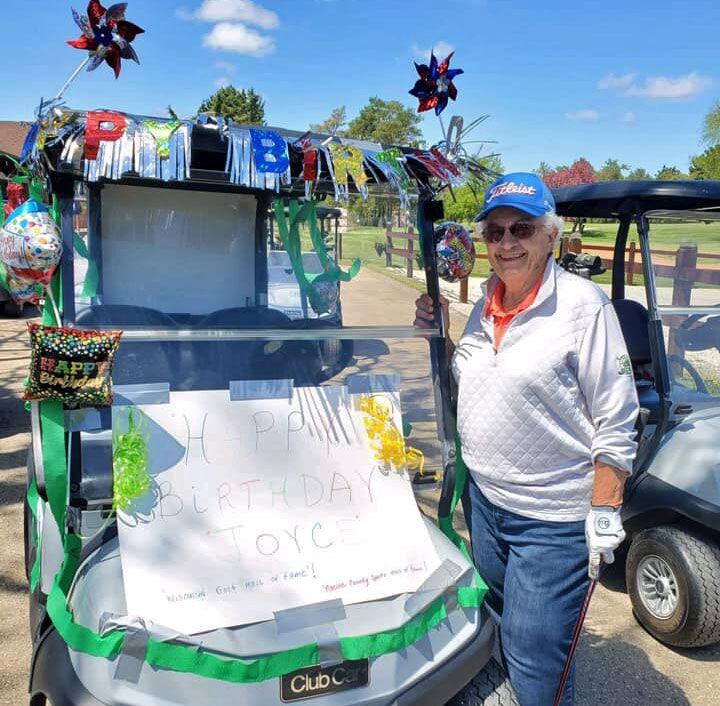 She met Tom Malison, and that was that. They settled in Waterford and raised a family. Joyce ran the junior leagues at Waterford Bowl. Tom died in 1993 and Joyce eventually moved into a condo next to Rivermoor, her second home. Everyone knows her there. She's the face of the club.
"And it's not just Rivermoor," Troyanek says. "It's Waterford. You go anywhere in Waterford and everybody asks about Joyce. Every single day, she plays golf. And ninety-nine percent of the time she's breaking her age. Not many people in the world are doing that. She really is a legend."
If you get out to Rivermoor and see a woman with white hair, a big cart bag full of Pings and a textbook swing that still hints at the power it once unleashed, it would be unwise to play her for money. Unless, of course, you don't mind losing.
"The distance, I just don't have the club head speed and the power," she says. "The legs aren't as strong as they were. The shoulders. The hands. But other than that, I'll compete."
You'd better believe she will.