Carol Sorenson Flenniken was 11 when she first played in the Wisconsin Women's State Golf Association Junior Girls' Championship. She was a wisp of a girl with a beautiful, flowing golf swing that looked as if it came from the pages of an instructional book.
That was quite literally the truth. Her father, Ted Sorenson, a schoolteacher in Janesville, had mined Byron Nelson's "Winning Golf" to teach Carol. More than 70 years later, she still has that book, yellowed and dog-eared. It was her swing bible. Take the club back and take it through. Open the gate, close the gate. And darned if she didn't swing like Lord Byron himself.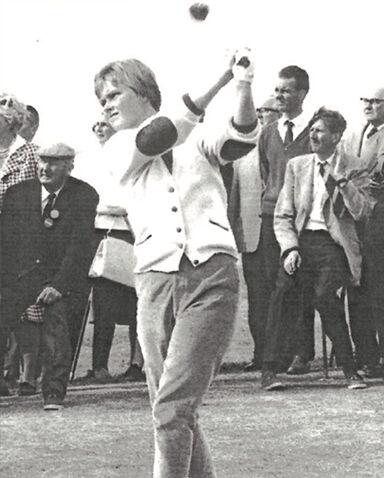 "My dad has a few pictures of me in a scrapbook," Flenniken says. "There's a picture of me hitting golf balls and he's got it pasted right next to a picture (of Nelson). I look so much like him. I mean, it just looks like his swing with mine down below. I look just like him swinging, that's all I can say."
She can't remember how she played that week at Blackhawk Country Club in Madison, but she made an impression.
"She was good right from the start," says Jill Levenhagen, who was five years older than Flenniken. "She was a prodigy at an early age. You'd watch this little kid swing and it was like, 'Oh, wow.' We were very intimidated, all the big girls. She was just a dear little girl. She was just a delightful child."
That child went on to compile an incredible amateur record not only in Wisconsin but in Colorado, where she has lived since 1966.
How good was she? Well, in 1964, Flenniken was voted Wisconsin Athlete of the Year, beating out Green Bay Packers quarterback Bart Starr and Milwaukee Braves slugger Hank Aaron. All she'd done was score the clinching point for the U.S. Curtis Cup team in Wales, become the youngest-ever winner of the British Ladies' Amateur and tie for medalist honors in the inaugural Women's World Amateur Team Championship outside Paris.
When she returned home to Janesville, the city threw a parade in her honor.
"That was really kind of neat," she says. "I swear to God, the whole town turned out."
Though '64 was magical – Flenniken also won the Women's Trans-Mississippi Match Play Championship and reached the semifinals of the U.S. Women's Amateur that year – she'd already established herself as one of the game's top amateurs and would go on to win dozens of titles over decades of high-level competition.
In 2016, the Colorado Women's Golf Association named her the CWGA Player of the Century, recognizing her record 25 CWGA titles. She was inducted into the Colorado Golf Hall of Fame in 1975 and the Wisconsin Golf Hall of Fame in '83.
"I guess the older I get, I've thought back and said, 'I guess I was pretty good.' But I've never flaunted it," says the 79-year-old Flenniken, who had to be coaxed into an interview for this story but then talked for 2½ hours, her memory as sharp as her iron game all those years ago. "I'm on the humble side because I was lucky. Other people might not have had the same kind of opportunities that I had."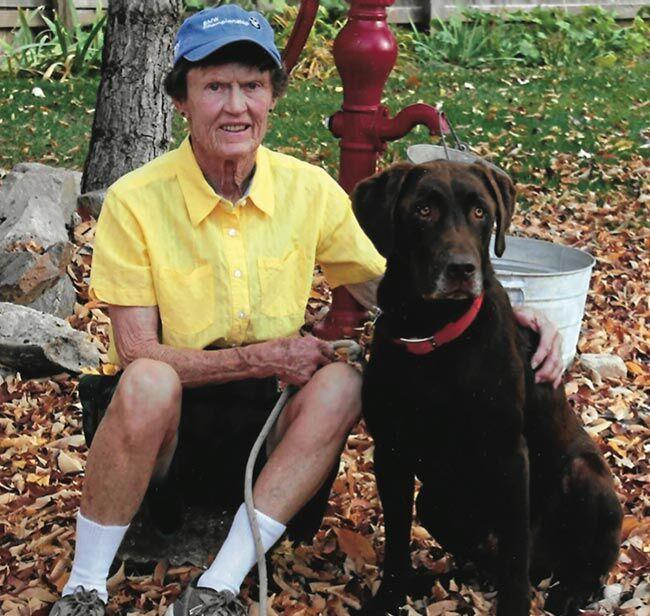 Ted Sorenson, who coached Janesville High School's boys golf team – there was no girls team in the 1950s – put a club in his daughter's hands when she was 6. She grew up playing on Janesville Riverside, the town muni. Back then, golfers could not enter state-level events unless they were members of private clubs, so the Sorensons stretched the family budget and joined Janesville Country Club.
Russ Tuveson, the head professional, helped refine little Carol's game, but the truth was, she didn't need much guidance. She was so good, she was the only female at the club who was allowed to play with the men on Wednesdays, Saturdays and Sundays. She more than held her own in $2 Nassau games.
"The men let me tag along and the women never resented it," she says. "I happened to be in a nice town, a nice club, nice people. I was lucky. I didn't come from a rich family, let's put it that way. But the people respected what I was doing and were pulling for me all the time. I was in the right place at the right time and was fortunate enough to have a lot of support. People were awfully good to me."
In 1956, she won the WWSGA State Junior Girls' Championship, beating Heidi Prentiss, 7 and 6, in the final. She was 13. Three years later, she won the first of her four WWSGA Match Play titles (in a five-year span), beating Wisconsin Hall of Famer Paula Clauder, 6 and 5, in the championship match.
But she wasn't done as a junior. Flenniken arrived on the national scene in 1959 when she won the Women's Western Junior and reached the semifinals of the U.S. Girls' Junior. The next year, she won the U.S. Girls' Junior in Tulsa, Okla., beating Sharon Fladoos of Dubuque, Iowa, 2 and 1, in the final.
While still a teen, Flenniken also played in LPGA tournaments in the region and once was paired with the great Mickey Wright.
"I was young, hon," she says. "This was when I was 15 and 16, probably. There's a (newspaper) picture that this 15-year-old wowed the competition because I probably shot 72 or something."
As a freshman at Arizona State University, Flenniken won the individual title at the 1962 Women's Collegiate Championship and led ASU to the first of four consecutive team titles. That summer, she added the Women's Western Amateur title, which secured her spot on the 1964 Curtis Cup team.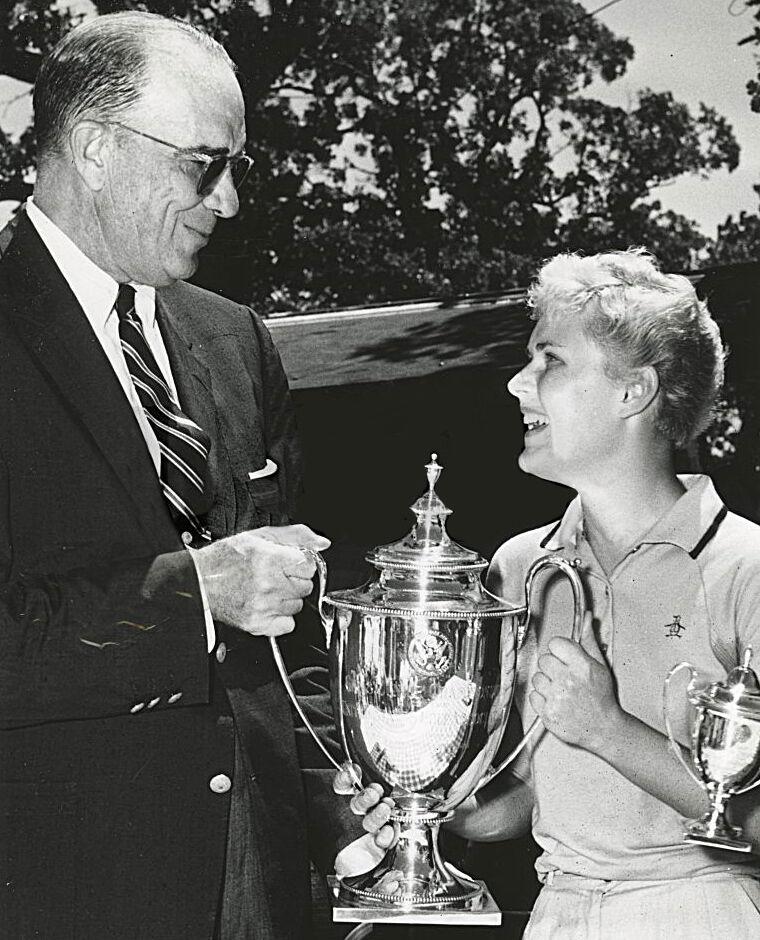 The strength of her game was her iron play. At 5-foot-4 and 115 pounds, she hit her driver 220 yards at most, but every club in her bag went dead straight.
"Byron Nelson was a wonderful iron player. And, see, so was I, OK?" she says. "I used to hit – I'm not kidding, hon – I hit 16, 17, 18 greens in regulation all the time. Every shot that I hit that was a good shot, it went straight. Basically, my iron shots, I always aimed them at the pin. I was a straight-ball hitter with my driver, also. I didn't work the ball because everything went straight."
Her trip to Europe in September 1964 became the stuff of legend. First, she compiled a 2-1-1 record in the Curtis Cup at Royal Porthcawl in South Wales, despite never having played links golf. She beat Ruth Porter of GBI, 3 and 2, in the clinching singles match of what turned out to be a 10½-7½ U.S. victory.
"I was used to playing a golf course where you hit an iron up in the air and it lands on the green," Flenniken says. "Over there, I didn't have to hit as much club because it was going to land short and run on. I must have been pretty good about judging the irons into the greens with having them land short and run on. The fairways weren't watered. You just got a lot of run on the fairways."
Her young caddie was so impressed with her game, he followed her to England for the British Ladies' Amateur at Prince's Golf Club outside London. Armed with a wooden-shafted putter she'd picked out of a barrel in the golf shop at Royal St. George's, Sorenson breezed through her bracket and beat England's Bridget Jackson in 37 holes in the championship match.
"I hate to say this, but I should have won it long before then," Flenniken said. "There was no way she should have beaten me. But obviously, I didn't do very well because she could have beaten me on the (36th) hole. She missed a putt that could have won it, but then I beat her on the extra hole."
In 1966, Flenniken married Bill Flenniken, a golf professional she'd met while she was a student at ASU. The couple moved to the Denver area, where he held various club jobs for 35 years, interrupted only by a short stint at Eugene (Ore.) Country Club, where Carol once shot a 67 from the men's tees.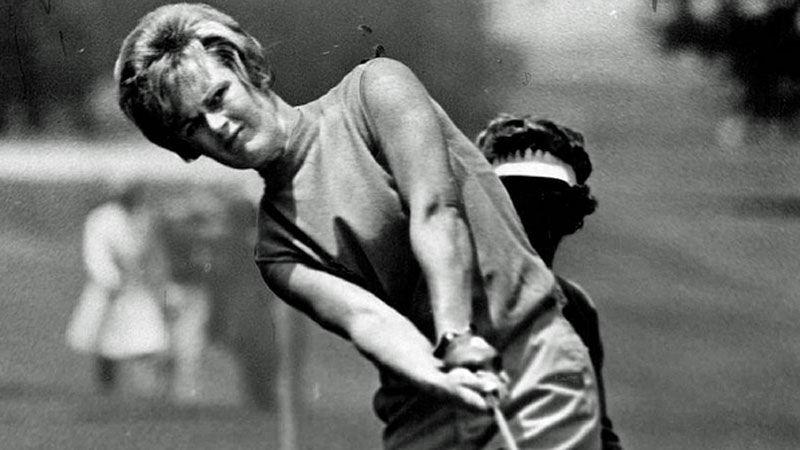 For many years, she was the woman to beat in CWGA events. She won a record eight Colorado Women's Stroke Play Championships (then called the Denver Women's Invitational). From 1968-'77 she won 11 of the 20 CWGA stroke- and match-play championships contested – and didn't even play in all of them.
She also won her share of team events, though her partners were rarely elite players. Twice, she partnered with her 18-handicap mother in best-ball tournaments.
"I played with a couple other women that were just friends," she says. "We used my ball and that was about it. One year down at the Pueblo Country Club, my mother helped me on one hole, a par-3, which was great. It was basically my ball."
Kim Eaton, a fellow member of the Colorado Golf Hall of Fame, has since tied Flenniken's record of 25 titles.
"She is trying so hard to beat me. It's a riot," Flenniken says. "She hasn't been able to do it in the last three years. As far as I'm concerned, go ahead. I don't care. Win it and get it over with. She recently has gotten a real good partner to play with, I mean a scratch player. And she's still a good golfer, hon. She's in her 60s but she still hits it. She's still trying, hon."
Flenniken hasn't competed in at least a decade (in her last tournament, she won the super-senior division of the CWGA Women's Senior Amateur). She turned 79 on Nov. 15, just a few days after she had to put her beloved 11-year-old chocolate lab down. Bill Flenniken died in 2013, and Bubba had been her faithful companion and bird-hunting partner.
She lives alone in Brush, a small town in the high desert, about 90 miles northeast of Denver.
"It's not a real good time for me right now, hon," she says.
But Flenniken is plotting a comeback. She's barely played golf the last two years because of a bad back. She had fusion surgery years ago and wants to get to the bottom of whatever is causing her current pain so she can again play golf. A little nine-holer just down the road is calling her name.
"I figured this was a good time to see if we can't get this back so I can play some golf," she says. "Hell, yes, I want to play. I can still play, hon. I'm only 79. I can still hit it."