TINLEY PARK, Illinois – The squarish two-story building in an industrial park yards from Interstate 80 doesn't stand out from the others, but the simple one-word sign – "Bettinardi" – lets you know you have arrived at the Taj Mahal of putting.
Behind those walls are hand-crafted some of the most sought-after putters in the game, known for their elegance, precision and functionality.
Bettinardi Golf is to putters what Phil Mickelson is to the flop shot, what the Met is to opera. Pick up a Bettinardi putter and you're holding an extraordinarily designed implement, its effectiveness based on science and technology, its popularity rooted in look and feel.
I spent an afternoon recently touring the facility and watched workers mill putter heads out of single blocks of carbon steel and 303 stainless steel – the one-piece technology that Robert Bettinardi invented in the early 1990s, which forever changed the golf industry (before that, putter heads were made of multiple pieces, with the hosel welded to the body).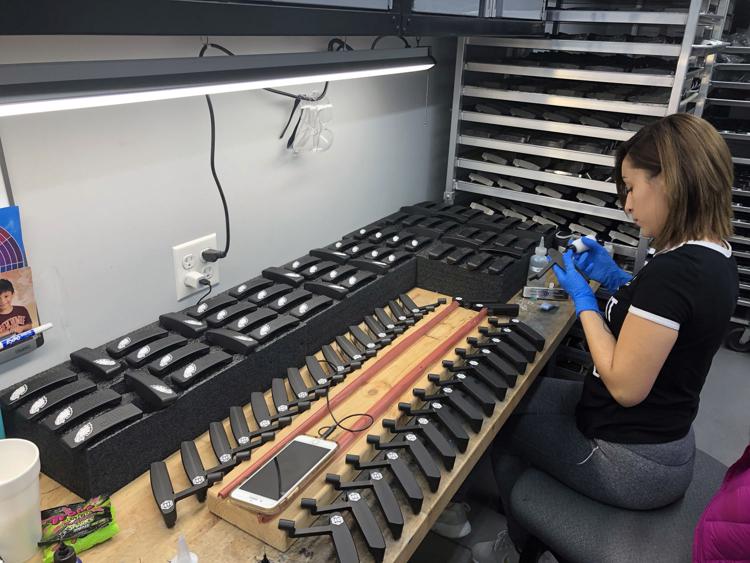 On one table, a row of heads stamped with the Philadelphia Eagles logo and the words "World Champions" was being prepped; the Eagles ordered Bettinardi putters for players and staff after winning the Super Bowl, as did the Chicago Cubs after winning the 2016 World Series.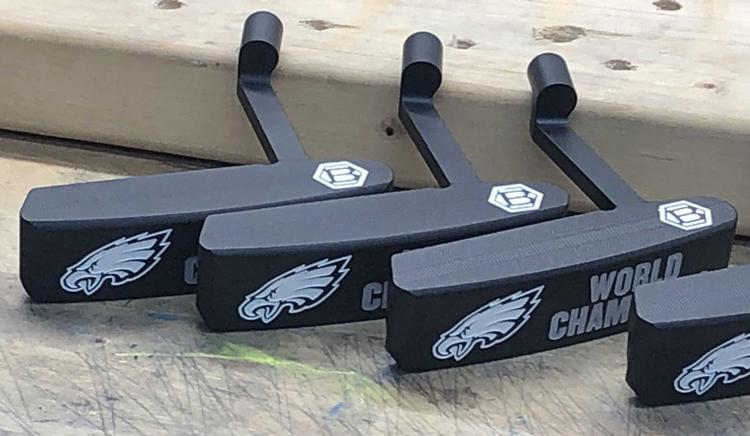 The highlight was a tour of the Hive, a small room above the factory floor, its walls lined with one-of-a-kind Bettinardi putters, each a work of art. No cameras allowed in The Hive. This is where a Silicon Valley CEO or Wall Street titan might pick out his personal Bettinardi, a status symbol if ever there was one. Matt Kuchar and Francesco Molinari have ogled putters in The Hive. Michael Jordan, too.
Then it was on to the real reason for my visit: a putter fitting in Studio B with Michael Biviano, the Hive concierge and Studio B general manager. Before coming to Bettinardi, Biviano spent years as a Callaway tour rep, where he worked with Mickelson, among others. He knows putting.
"Ninety percent of the people who walk through the door have a putter that's too long," Biviano said. "Now they're manipulating to make the putter work. Their eyes aren't where they should be, their arms are a little more bent or they're too far away from the ball. So, getting fit properly allows you to start doing things more consistently.
"If we can make you a better putter from 10 feet and in, you're going to see some (handicap) strokes come down."
Biviano had an interesting take on Madison's Steve Stricker, known for years as one of the best putters in the game.
"If you would take him through a fitting it would show how good of a putter he really is, because his putter doesn't fit him," Biviano said. "The heel is off the ground. Because there's loft on a putter, his putter actually is aimed right. I don't know what he does. I tell people he made a deal with the devil. Somehow, he manipulates it."
Biviano showed me the 2019 line of Bettinardi putters – three Queen B models made from soft carbon steel and five Studio Stock models made from 303 stainless. Since I prefer center-shafted putters, Biviano picked out the Studio Stock 28 Slotback, the only center-shafted model in the line.
Then we went to work for the better part of an hour on Bettinardi's proprietary fitting system, with me rolling putts and Biviano analyzing my setup and stroke on four cameras. Turns out there is a reason I prefer a center shaft: Biviano determined it matched my stroke better than a heel-shafted putter.
Though putters typically have about three degrees of loft, Biviano suggested two degrees might work better for me because the ball would skid less and roll end-over-end sooner. But when I told him I often putt from 5 or even 10 feet off the green, he said I could probably use the extra degree of loft so I wouldn't drive the ball into the turf.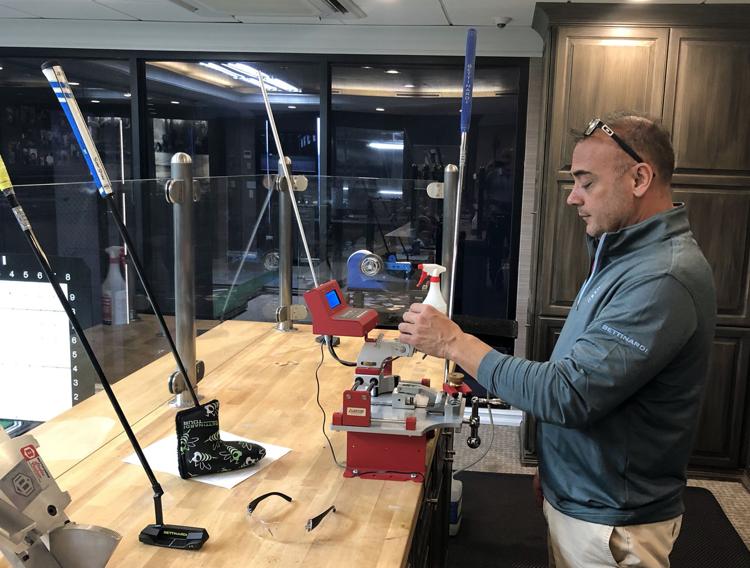 "It's a compromise that won't hurt you," he said.
I learned that at address my eyes are just inside the ball and my shoulders and hips are square – all good – but that my toes are slightly open, which makes me cut across the ball ever so slightly. Biviano said it was nothing I needed to change and generally praised my stroke.
So why don't I make more putts?
I guess science can take you only so far. Then it's up to you to practice.
The great thing about Studio B is that it's not just for Bettinardi's tour staff members, though Kuchar, Molinari and Haotong Li all have been fitted here. Anyone can make an appointment for a fitting – just visit www.bettinardi.com and fill out a form, or call (708) 802-7400. The fitting costs $150, but that fee is waived if you purchase a putter.
Bettinardis aren't cheap. Queen Bs start at $400 and Studio Stock at $450.
But you get what you pay for – in this case, a superior putter that fits your stroke, looks good in your bag and feels great in your hands.
"My goal is for the average golfer to come in and look at a 10-footer and (the hole) looks like a manhole cover," Biviano said. "If you start believing you're going to make 10-footers, well then the 20-footer becomes easier. Even if you miss it, that next putt is going to be a gimmee."