It feels a bit awkward to toot golf's horn during a year in which pain and misery were so widespread, and depressing coronavirus updates and dreary forecasts dominated the news.
On the other hand, 'tis the season to give thanks. We can acknowledge the devastation caused by COVID-19 and at the same time be grateful for the things that have helped get us through the pandemic.
Golf among them.
I plead guilty to taking for granted the simple pleasures of sticking a tee in the ground, playing a verdant course with friends old and new and experiencing the joys (and occasional frustrations) inherent to the game. Only after golf initially was shut down – and then reinstated as one of the few things we could do in relative safety – did I truly appreciate every round.
From my silver linings playbook, then, here are 10 things for which golfers should give thanks in what was otherwise a year worthy of the rear-view mirror:
Lee Elder: The first African-American to play in the Masters (1975), Elder rose above the many forms of racism he encountered in an era when golf was far less inclusive than it is today. In April, he'll join Jack Nicklaus and Gary Player as honorary starters at the Masters, a fitting tribute to a dignified man whose contributions to the game cannot be overstated.
Joe Stadler and Rob Jansen: Golfers throughout Wisconsin owe a debt of gratitude to the respective executive directors of the Wisconsin PGA Section and Wisconsin State Golf Association for their tireless work behind the scenes to get golf re-started in the early stages of the pandemic. Their advocacy, with input and support from other state golf organizations, made a difference. The WPGA and WSGA then figured out how to run tournaments in a safe manner. Kudos all around.
PGA Tour re-start: Golf provided a blueprint for the safe return of professional sports during the pandemic, with weekly testing, no spectators and a high degree of athlete accountability. There were positive tests – Masters champion Dustin Johnson was among those infected – but once the schedule resumed, no tournament had to be canceled because of a surge within the ranks.
Bryson DeChambeau: He isn't the first golfer to think outside the box – Gene Sarazen invented the sand wedge and Ben Hogan invented practice – but DeChambeau's unrelenting quest for distance, and the way he is going about it, could be a game-changer. His braggadocio can be off-putting, but there's no denying he's one of golf's most fascinating figures. With apologies to Phil, what will Bryson do next?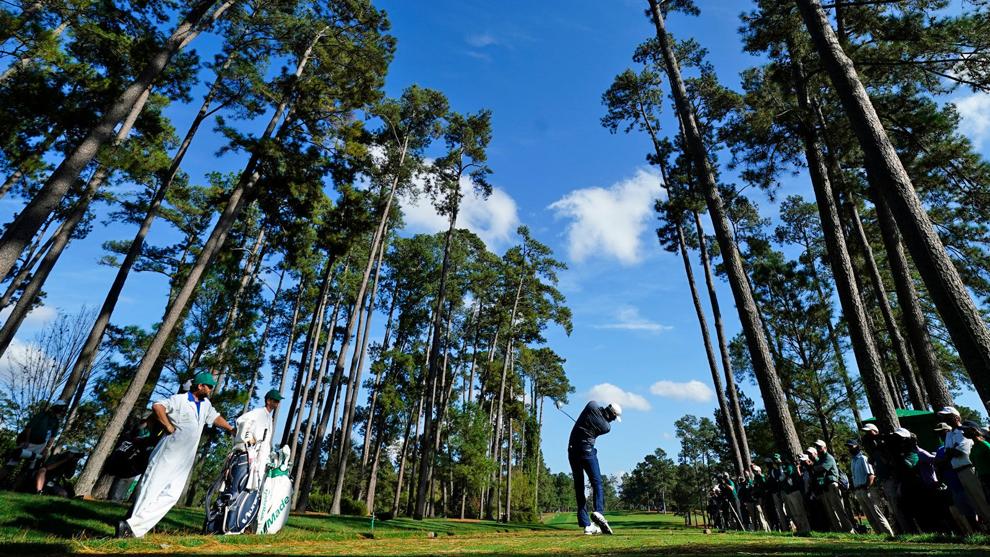 November Masters: The bloom was off the azaleas, there were no patrons and it felt a bit weird watching the Masters in autumn, but it sure beat the alternative – no Masters at all. A softer Augusta National took a beating, with Johnson setting the 72-hole scoring record (20-under 268) and a whopping 43 players finishing under par. Who cares?
Walking: In the early stages of the pandemic, many courses kept their motorized carts under lock and key, a safety measure that proved unnecessary. But it did force some golfers to walk if they wanted to play, and hopefully a few rediscovered the joy – not to mention the health benefits – of hoofing it for nine or 18. Yes, cart rentals provide revenue, but the game was meant to be played afoot.
Indoor golf: It may not overtake bowling, curling or Netflix surfing as America's favorite indoor sports, but simulator golf is on the rise. What better way to spend a wintry afternoon in Wausau or Waukesha than playing a virtual Pebble Beach in 70-degree comfort, with a bar steps away? Bonus: you'll never lose a golf ball.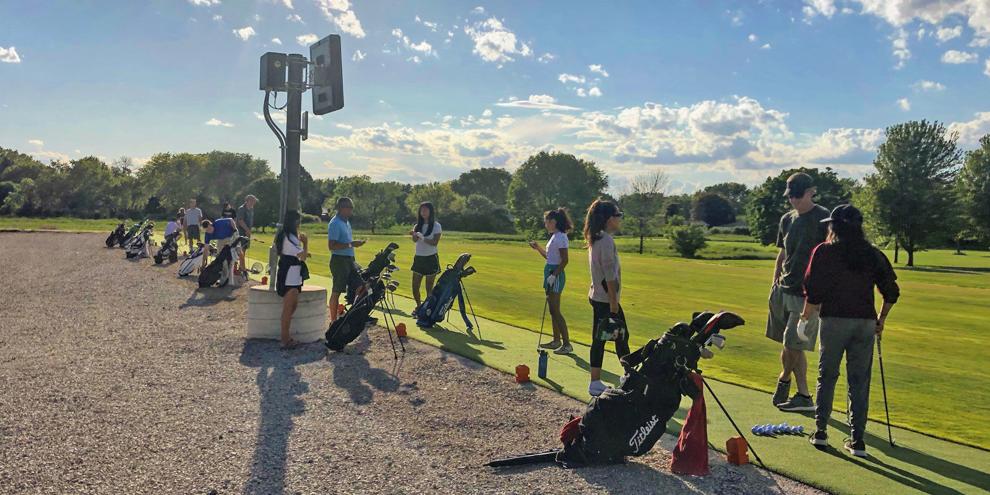 Launch monitors for all: It wasn't long ago that only touring professionals had access to the kind of data that enabled them to "dial in" their equipment. Today, portable launch monitors are available for less than $500, and many practice ranges have installed ball-tracking technology. Just don't be discouraged when you discover the driver you swore you hit 250 yards actually tops out at 219.
Short courses: Randy Newman once sang that "short people got no reason to live." Until fairly recently, that's how many golfers felt about short courses. But the par-3 is back, baby, and suddenly in vogue. Why? It's simple, really. Short courses take an hour to play, and they're a hoot. The Sandbox at Sand Valley has been a rousing success, and short courses are going up at Blackwolf Run, Trappers Turn and what was formerly Tumbledown Trails in Middleton.
Playing through: Golf was up 33 percent on Milwaukee County courses in 2020, an increase of some 80,000 rounds over 2019. Rounds were up 25 percent on Waukesha County courses. Those numbers mirrored a national trend. Golf didn't provide an antidote for COVID-19, but it did provide an escape. Thank goodness for acres of green grass, fresh air and a game that defines social distancing.
Happy Thanksgiving to readers of Wisconsin.Golf.