D'Time with Gary D'Amato: Rating Tuscumbia GC-Green Lake
| Category | Grade |
| --- | --- |
| Overall course conditions: | 8.0 |
| Quality of greens: | 8.5 |
| Aesthetics: | 8.5 |
| Playability: | 7.0 |
| Variety of holes: | 6.5 |
| Service: | 8.5 |
| Value: | 8.5 |
| Total: | 55.5 |
| | |
GREEN LAKE — It was the summer of 1973 when I joined a bunch of high school golf team buddies on an adventure to Green Lake to play Lawsonia Links. You might have read about our exploits in my previous course review of what is now the Links Course at The Golf Courses of Lawsonia.
We also decided, in the spontaneous way teens plan such trips, to add nearby Tuscumbia Country Club to our itinerary. Unfortunately, one day earlier, as I jumped from rock to rock at Redgranite Quarry — don't ask — I broke my left ring finger.
A doctor in Ripon X-rayed the finger, confirmed the break, put a splint on it and sent me on my way. All within 30 minutes, and without an appointment. If memory serves, the bill was something like $25. Oh, for the simpler days of healthcare. But I digress.
Playing Tuscumbia was out of the question, though I did walk along with my friends and at one point borrowed a wedge and tried to hit a 100-yard shot. Yowzah. Big mistake.
At any rate, I never did get a chance to play Tuscumbia until I returned last week, 46 years later and with all my fingers intact.
Tuscumbia was established in 1896 and the front of its scorecard proclaims it to be "Wisconsin's Oldest Golf Course." That may or not be true — several other courses claim that distinction — but there is no disputing that Tuscumbia is among the handful of courses built in Wisconsin before 1900.
It was designed by prolific Scottish-American course architect Tom Bendelow (1868-1936), the "Johnny Appleseed of American Golf." Bendelow is credited with some 600 designs, including famed Medinah No. 3, East Lake Golf Club and, closer to home, The University Club of Milwaukee (formerly Tripoli Country Club). For that reason alone, it should be on your must-play list.
The Links at Lawsonia is about 2½ miles away as the crow flies, but the courses could not be more dissimilar. Where the Links is nearly devoid of trees, Tuscumbia is defined by them, the result of a tree-planting program that most classic courses embraced, for better or worse, in the middle of the 20th century.
Almost every fairway at Tuscumbia is flanked by pines and hardwoods, and limbs hang over the sides of a couple of tee boxes and green. The landing areas actually are wider than they appear to be from the tee, but if you're a slicer or hooker, be sure to bring your tree-iron.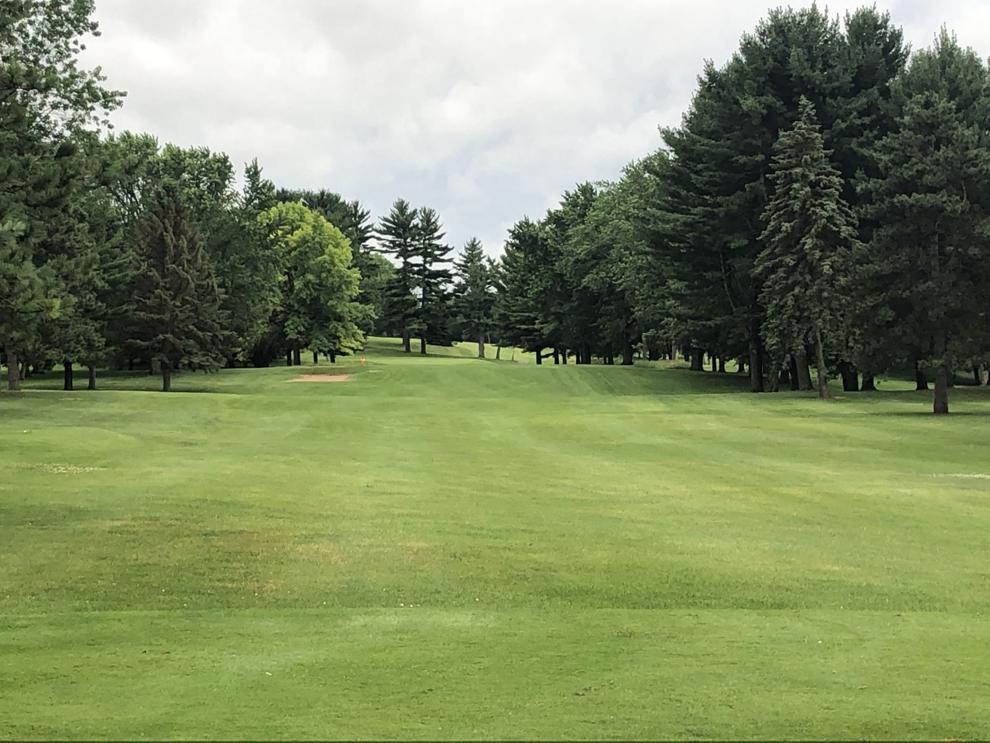 Despite all that, Tuscumbia is scorable because if you keep the ball in play, the approach shots are from manageable distances. As a short hitter, I played it at 6,153 yards from the white tees and was around or well inside the 150-yard marker on nearly every par 4.
It's just 6,455 yards from the blue tees, but from those markers the par 5s tip out at a healthy 544, 561 and 563, meaning the course gets 26 percent of its length on those three holes. Even from the blues, though, four of the par 4s measure under 350.
I counted five blind or semi-blind tee shots over fairway rises, but because there is just one sharp dogleg (on No. 11), lines off the tees aren't a problem. In almost every case, you know the green is dead ahead. And anyway, I don't understand why people get worked up over blind tee shots. The fact that you can't see the landing area doesn't make your ball slice or hook.
The greens at Tuscumbia roll nicely and I found them to be easy to read, which helped me birdie two of the first six holes and one-putt six times en route to my best 18-hole score of the year. If I can break 80 as an 11-handicapper, the course can't be too hard.
Though Tuscumbia is blocks from downtown Green Lake and just across the street from the recently shuttered Heidel House, the setting is as serene as anything you'll find. It's a quiet, peaceful place and I would encourage golfers to shut off their phones and enjoy the surroundings.
Forty-six years after an aborted round at Tuscumbia CC, I finally got to play the course. I'm glad I did.