SALEM — It was mid-morning on a perfect day to play golf – sunny skies, temperatures in the 70s – when I arrived at Spring Valley Country Club without a reservation last Wednesday, expecting to find a full parking lot and a wait for an open tee time.
D'Time with Gary D'Amato: Rating Spring Valley CC-Salem
| Category | Grade |
| --- | --- |
| Overall course conditions: | 7.5 |
| Quality of greens: | 8.5 |
| Aesthetics: | 8.5 |
| Playability: | 8.5 |
| Variety of holes: | 9 |
| Service: | 8.5 |
| Value: | 10 |
| Total: | 60.5 |
| | |
To my surprise, there were fewer than 15 cars in the lot, most of them bearing Illinois plates. The first tee was wide open. I practically had the course to myself.
Then came an even bigger shocker. The senior rate (60-plus), walking weekdays, was $15. If my math is correct, at four hours for an 18-hole round, that comes out to $3.75 an hour. Even the regular weekday rate of $18 walking ($30 with cart) is a steal.
What do you get for your money? A 1920s-era course designed by the brilliant team of William Langford and Theodore Moreau, whose biggest claim to fame in Wisconsin was the Links Course at the Golf Courses of Lawsonia in Green Lake.
Spring Valley has a fascinating history of its own, some of it literally buried on the 14th tee. And it was the home course of the late Fred Hawkins, who finished runner-up to Arnold Palmer at the 1958 Masters and made a U.S. Ryder Cup team.
All that, for less than $20? Spring Valley should be busier than O'Hare at 6 a.m. Instead, it's the place that time forgot.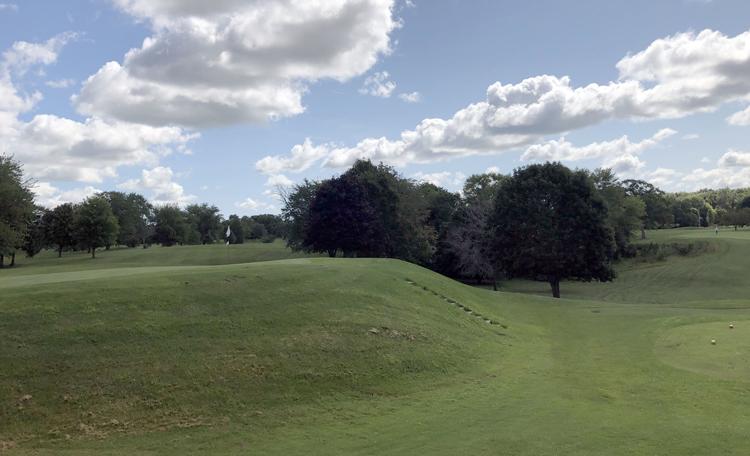 Maybe its location at the intersection of Route 83 and Hwy. C near the state line makes it the epitome of a "hidden gem."
A few miles to the north, Hwy. 50 is one of the busiest golf corridors in Wisconsin. From I-94 and heading west, golfers pass Strawberry Creek, Bristol Oaks, Grand Geneva, Geneva National and Majestic Oaks at Lake Lawn Resort before they get to I-43, with Delbrook, Twin Lakes, Hawk's View, Nippersink and Abbey Springs all in the vicinity.
That's a lot of competition. Spring Valley, owned by John Wagner and managed by his son David, doesn't have a budget for much of anything, let alone marketing. Heck, I found David on his stomach just off the first fairway, caked in mud, reaching into a watery pit and working on a broken irrigation pipe with a couple members of the grounds crew. Augusta National, this ain't.
What it is, is old-school golf on one of the finest classic designs you'll find anywhere. Spring Valley opened in 1926, before Langford and Moreau headed north and built Lawsonia, their masterpiece. Upon playing Spring Valley, golf course architect David Esler said it was like finding a vintage Porsche left in a barn untouched. The course has remained unaltered through the years.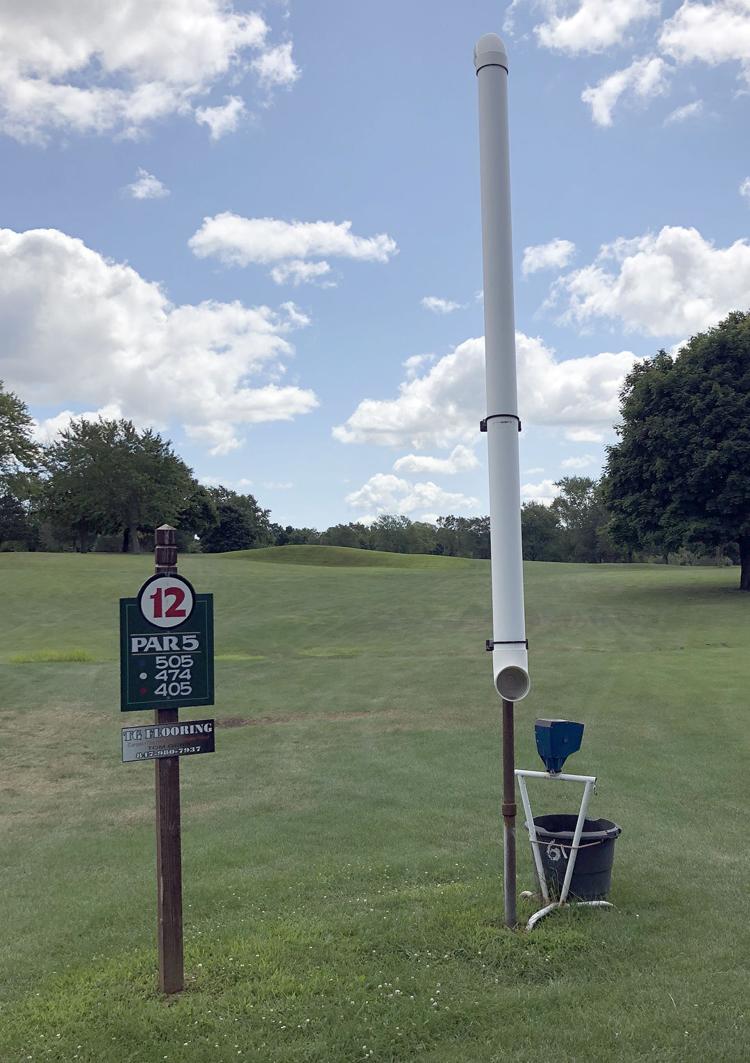 Dress it up a bit, give it a nip here and a tuck there and stick it in suburban Chicago and it's a $250 round, complete with bag drop, cart attendants, five assistant pros, Peter Millar in the golf shop and hat off in the clubhouse. But that would ruin Spring Valley's retro charm.
I love the fact that it is a public facility without airs, one that harkens back to a simpler time, before we started measuring a course's "greatness" by its place in the magazine rankings, the speed of its greens or the wine list in its restaurant.
The clubhouse floor at Spring Valley practically creaks underfoot, yellowed newspaper clippings adorn the walls of the golf shop – if you can call it a golf shop – and the vibe is decidedly friendly and casual. If the place is a bit rough around the edges, so what? What do you expect for $18?
The course measures only 6,451 yards from the back tees, but keep in mind that par is 70. I played it at around 6,000 yards and found it plenty tough. Langford and Moreau believed par should be protected around the greens, so the fairways are generous in width but the greens are perched on shelves and are guarded by steep grass-faced bunkers. The plan called for 65 sand bunkers, but the original owner chose not to fill them and the Wagner family, which has owned the course since 1959, wisely chose to leave well enough alone.
With five par-3s of varying length, some long par-4s and the drivable 14th (278 yards from the tips), there's a good chance you'll do what Langford and Moreau intended and use every club in your bag.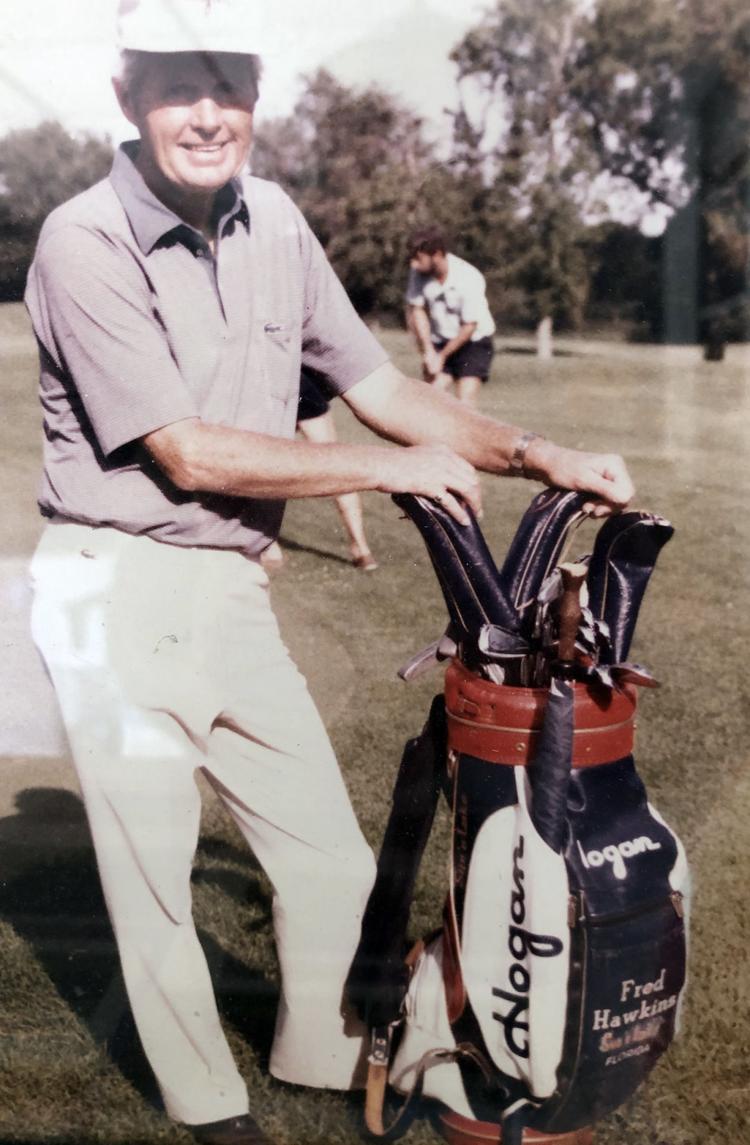 Maybe the best thing about Spring Valley is that it never closes. If you don't mind playing through snow drifts on 25-degree days, you can tee it up in January and February.
Then there's the history. Spring Valley was closed during World War II and reverted to pasture. Nancy Bairstow, granddaughter of the owner, often rode her horse, Burban, out to what is now the 14th tee, where she whiled away the hours reading books and sharing peanut butter-and-jelly sandwiches with her beloved liver-colored Morgan.
When Burban died in 1954, the horse was buried in that very spot. A memorial poem written by Nancy is inscribed on a granite and bronze marker on the tee box:
"Under the ground where we used to play
Lays the greatest horse I've ever known to this day.
May God love him as greatly as I,
For now he is the greatest horse in the sky."
Hawkins, who grew up a mile away in Antioch, Illinois, played hundreds of rounds at Spring Valley with his older brother, Charlie. I had the pleasure of joining them for a round in 2009; Fred, then 85 and wearing a back brace, shot an 80. He died in 2014.
I've been asked hundreds of times over the years to name my favorite courses in Wisconsin. I answer truthfully: Whistling Straits, Erin Hills, Blackwolf Run, Sand Valley, SentryWorld, Lawsonia. They're all fabulous places.
But, honestly, I'd be perfectly content to play Spring Valley every day for the rest of my golfing life.
---