Arnold Palmer won the Ohio State Amateur Championship in 1953 and repeated in '54, while he was a Coast Guard yeoman stationed in Cleveland. Carl Unis won the title in '64.
Palmer won the Northeast Ohio Amateur Championship in '53 and Unis won it in '64. Palmer was inducted into the Northern Ohio Golf Association Hall of Fame in 2003. Unis was inducted in 2019.
Notice a trend?
"Arnold Palmer was my idol," Unis says. "When I first saw him, I mean, he just looked the part. So, I tried to emulate him. I was determined to win that (Ohio State Amateur) championship, and I did. I'm on three trophies with Arnold. It's a nice honor to have."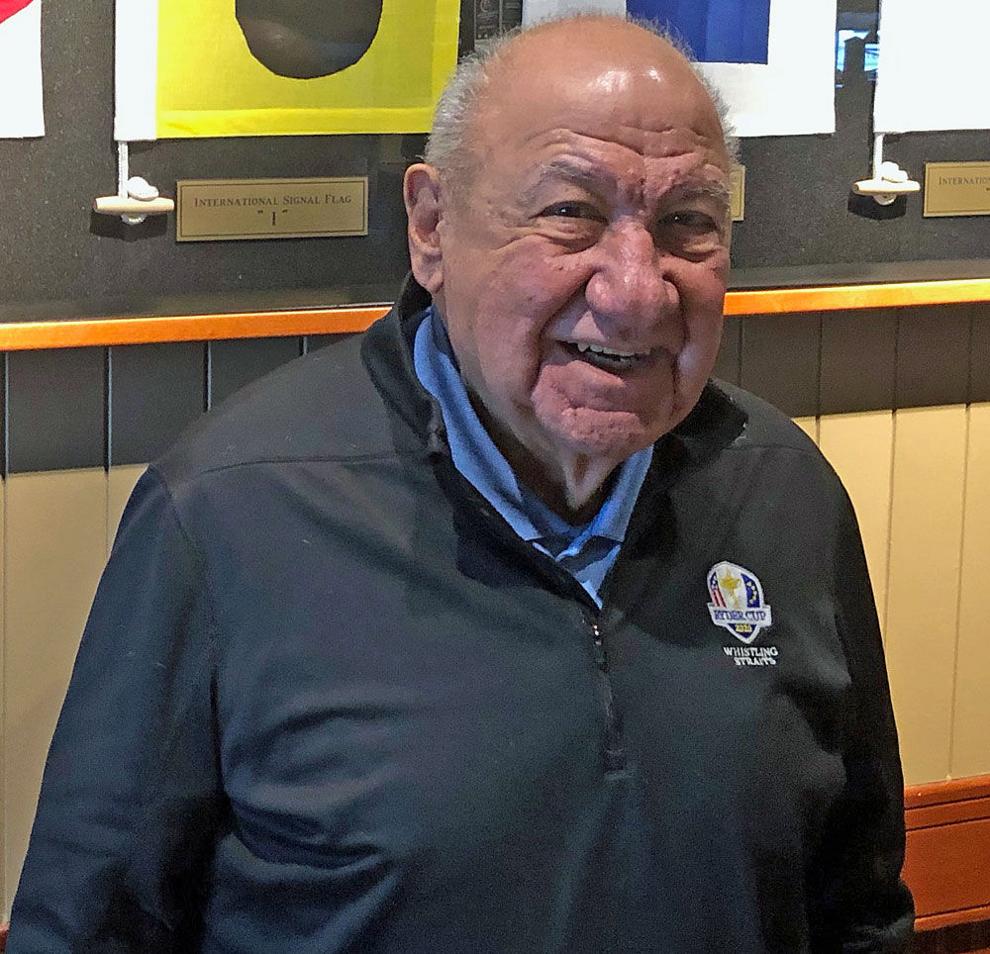 Unis, 84, of Brookfield, is reminiscing about his seven decades in golf over a shrimp salad at Red Lobster. It's a career that took him from the caddie yard at Ridgewood Country Club in Parma, Ohio, to a brief stint on the PGA Tour, followed by a long and distinguished career as a PGA club professional, teacher and golf administrator in Wisconsin.
"It's been fun," Unis says. "I don't think I'd change one iota. It's almost a career of learning. Golf is like life. You never stop learning."
The highlight? As a player, it was qualifying for the 1967 U.S. Open at Baltusrol Golf Club as a first-year assistant pro at Ozaukee Country Club. He made the cut and finished in a tie for 54th place.
Unis led the U.S. Open field – which included eventual champion Jack Nicklaus, runner-up Palmer and Ben Hogan, playing in his final major championship – in driving distance with a 285-yard average. That's a 3-wood for today's touring pros, but back in the day, when drivers were made of persimmon and golf ball innards were wound rubber, a 285-yard drive was a cannon shot.
"Now, I'm hitting it so short I can hear it land," Unis says with a laugh. "Mother Nature catches up with you really quick."
Unis never knew his father, who died of a cerebral hemorrhage exactly one week before Unis was born. He got his start in golf as did many kids in the late 1940s, as a caddie. He toted bags at Ridgewood CC for $1.35 a loop, $1.50 with tip "if you were lucky." He shined shoes in the clubhouse, later ran the course's halfway house and eventually worked his way up to the maintenance crew.
As a 12-year-old playing in the club's caddie tournament for the first time, Unis shot a 108. Four years later, he won the tournament with a 76. During that span, he learned how to compete in cut-throat nickel and dime games with the other caddies. Occasionally, he relieved some of the club's junior members of their pocket change.
After graduating Parma High School, Unis made the freshman golf team at Ohio State University but OSU "was too much for me," he says, so he returned home and finished his degree at John Carroll University.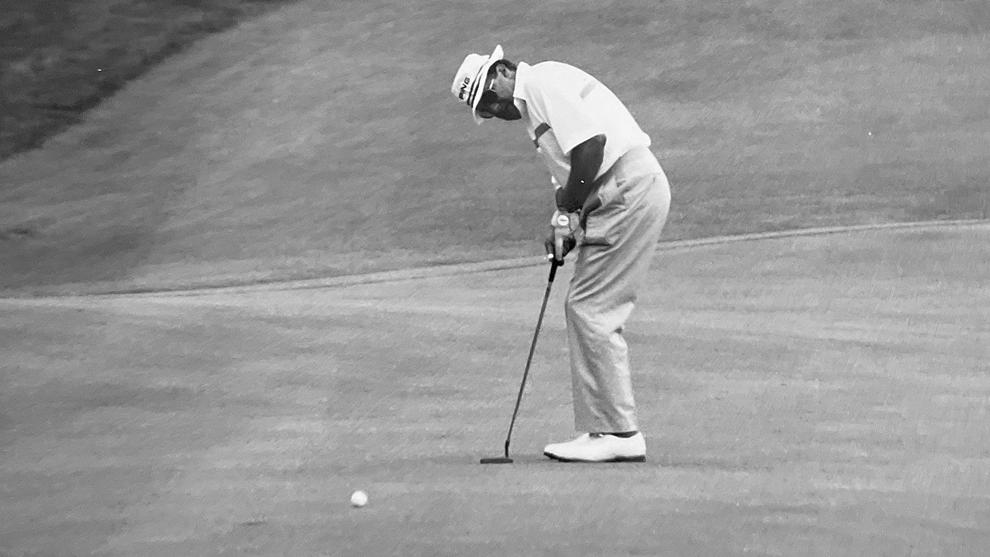 In 1964, playing with a new set of Fernquest & Johnson irons purchased for him by his mother, Unis won the Ohio State Amateur, becoming the first public links player to do so. Palmer and Frank Stranahan were among the winners who preceded him, and champions in more recent years have included John Cook, Ben Curtis and Jason Kokrak. It's one of few titles that eluded the Columbus-born Nicklaus.
Unis then turned professional, qualified for the PGA Tour and played a handful of events in 1965 and '66. He never had a top-25 finish, though he did manage to finish second in a satellite event, the Nevada Open, where he earned the princely sum of $1,234. He would later play in the Greater Milwaukee Open nine times, making one cut (1969, T-59).
Along the way, he was paired with the likes of Bert Yancey, Frank Beard, Bob Murphy, Tony Penna, George Bayer, Lionel Hebert and Lee Elder and played practice rounds with Chi Chi Rodriguez, who became a close friend.
In 1967, Unis took a job as an assistant club professional under Bobby Brue at Ozaukee CC. The next year, he became the head pro at Brynwood Country Club (now the Wisconsin Club) and held that position until 1990.
For years, Unis was among the top players in the Wisconsin PGA Section, winning the WPGA Match Play title in 1983 and finishing runner-up three times in the WPGA Stroke Play Championship. Later, he was a two-time WPGA Senior Player of the Year and also played in eight tournaments on what is now the PGA Tour Champions, with a top finish of T-48 in the 1988 Aetna Challenge.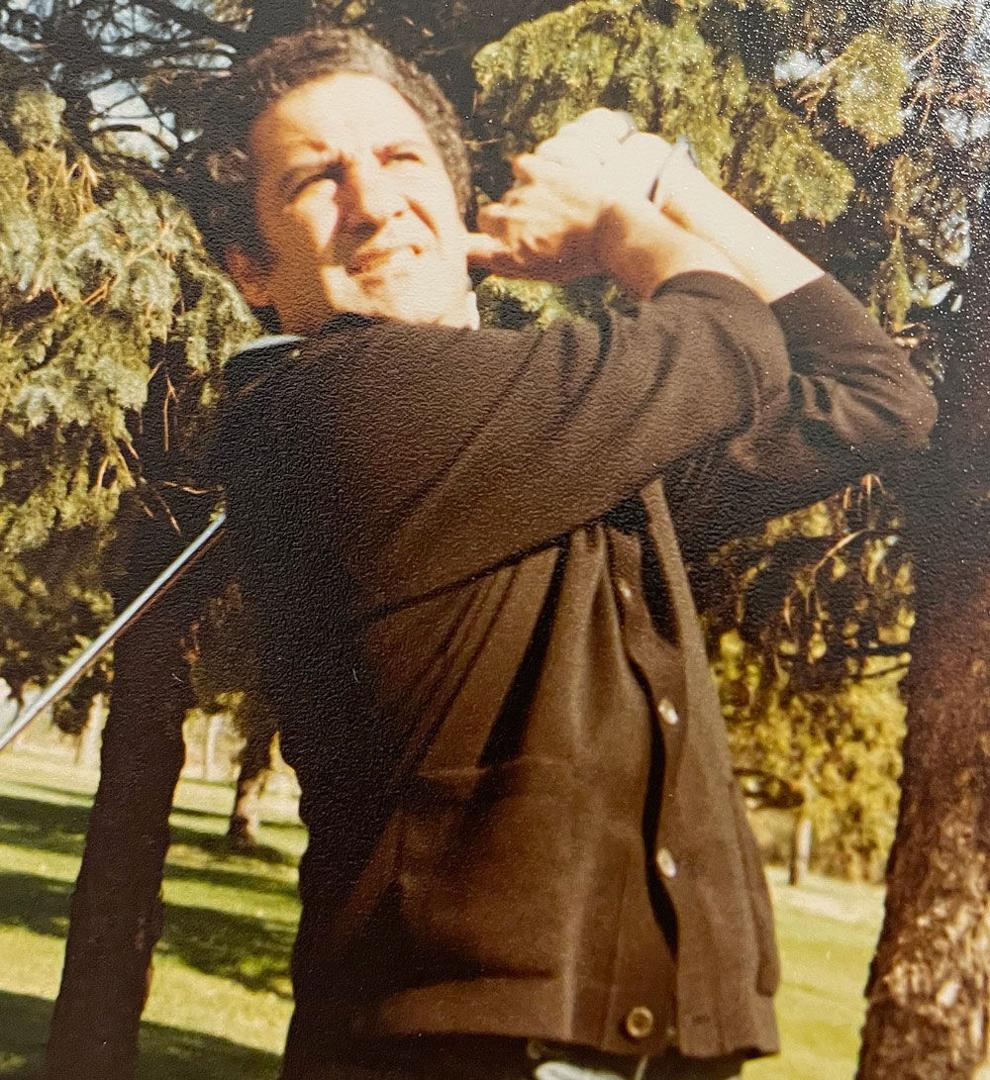 "I played with more of the name players on the Senior Tour," Unis says. "Bobby (Brue) was out there. I got to be good friends with Chi Chi. Orville Moody, Jack Fleck. When I was out in Phoenix, I played with Jerry Barber and Art Wall. Played with John Brodie and Mr. X (Miller Barber)."
Through his connection with a golf pro in Chicago, Unis played Pine Valley in New Jersey, annually ranked the No. 1 course in the United States, three times. Once, one of his playing partners was Jay Berwanger, winner of the first Heisman Trophy in 1935.
"I had opportunities to play a lot of nice golf courses around the country," Unis says. "When I was at Riviera, I saw Dean Martin and Peter Falk. I played Southern Hills. I got on the first tee up there on the hill and I said, 'If the Good Lord was to strike me dead, this would be the place to do it. Right here.' It was so beautiful."
After leaving Brynwood, Unis served as executive director of the Golf Foundation of Wisconsin from 1992-'95. In that role, he launched the First Tee program at Noyes Park with a $5,000 grant from the United States Golf Association, conducted the Milwaukee Journal Sentinel Junior Golf Tournament and other junior tournaments around the state, coordinated an inner-city youth program in Milwaukee and secured funding for the WIAA State Tournament.
Unis has been inducted the Parma High School, Parma Amateur Athletic Federation and Northern Ohio Golf Association halls of fame. He is not (yet) a member of the Wisconsin Golf Hall of Fame.
"I'd like to thank my family for being so supportive over the years," he says of his wife, Carole, and children Alex, C.J., Betsy and P.J. "They've been my inspiration."
Unis became a PGA of America Life Member in 1995 and has never stopped teaching. Among his students were Mike McDonald, the 2011 Wisconsin State Amateur champion, and Tina Kocinski, the 2002 WSGA Girls' Player of the Year.
"How much has the golf swing changed since its inception? It really hasn't," Unis says. "A good swing is a good swing in any era. Everybody has a certain amount of talent; some of us have a little bit more than others. But we're all gifted in some way."
The record shows that Unis has been gifted in a lot of ways.