With the 43rd Ryder Cup at Whistling Straits a little more than eight months away, it's time to start paying attention to who might and might not be on the U.S. team.
Captain Steve Stricker plans to play a fairly heavy schedule on the PGA Tour, starting this week, so he can stay in touch with potential team members. But he can't play in everything, so he'll rely on players taking the initiative and communicating regularly with him.
Undoubtedly, he's already getting emails and text messages from players offering support and advice. We can just imagine how a few might read:
* * * *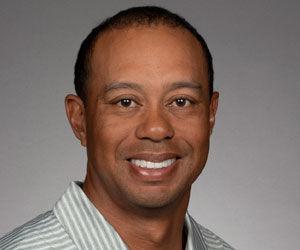 Hey Stricks!
Don't worry about having to name me an assistant captain. I plan on wearing a golf glove at Whistling Straits, not an earpiece.
I don't care who you pair me with in the team formats. Whether it's Brooksie, Kooch, D.J. or J.T., we'll scrape it around. But I hope you can have a little talk with Pads and make sure I play Serg in singles. Still got a score to settle with him.
Can't wait to kick some European butt.
Your bud, Tiger
* * * *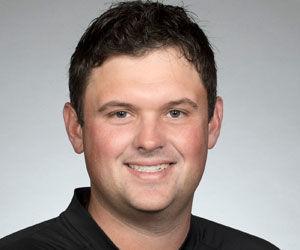 Captain Stricker,
I just wanted to let you know I'm going to be on my best behavior at Whistling Straits. I promise I won't throw you under the bus, unless you pair me with the wrong guy in the best-ball and alternate shot matches and we lose.
I've got a reputation to uphold. Wait, check that. My rep has taken a rap recently. Let's put it this way: I'm all about winning, no matter how I do it. And you've got to admit, I get the job done. Everybody knows the 2018 matches were an aberration. I don't know why Jordan didn't want to play with me, but I'm over it.
Despite what people might say, I'm a team player. There's no "i" in Reed.
Captain America
* * * *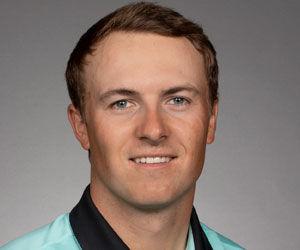 Hi Mr. Stricker,
Please rest assured that I'm determined to find my game again this year. You're an inspiration to me, because you went through a slump worse than mine and came back to win a bunch.
I have every intention of being on your Ryder Cup team and would like nothing better than to help the U.S. win back the Cup on your home turf. I have just one request. Please do not pair me with Patrick Reed.
Sincerely,
Jordan Spieth
* * * *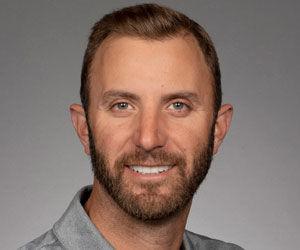 Hey bro,
It's going to be cool at Whistling. We'll have a blast.
Sorry, man, what are the dates again?
Dustin
P.S. Hey, have you heard if the bunkers are going to be, like, real bunkers, or are they going to be waste areas?
* * * *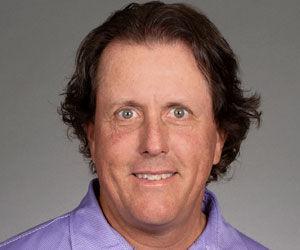 Steve,
Not to put any pressure on you, but I'm sure you're aware that I've played in a record 12 straight Ryder Cups. I know my record is 18-22-7, but I hope you'll consider what else I would bring to the team: Experience, leadership, levity and the best set of calves this side of Arnold Schwarzenegger.
I know I'm putting you in a tough spot, but if I don't make the team on points, I really, really, really hope you'll pick me with one of your at-large selections.
Hit 'em straight,
Lefty
* * * *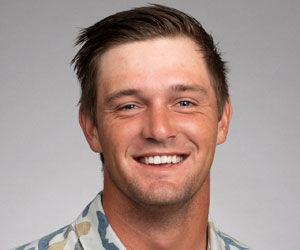 Mr. Stricker,
I'm working hard on my pace of play, though I disagree with everyone who says I'm slow. I'm a little deliberate, but there's a lot of information I have to process: yardage, lie, wind, pin position, relative humidity, barometric pressure, how much bentgrass grows in the 187 seconds I stand over the ball, position of the sun, tilt of the earth, the price of gold in Nepal … it can be quite exhausting.
If nothing else, you can pair me with the fastest Europeans so I can bring their games to a grinding halt. That should be worth a point or two.
Yours in analytics,
Bryson DeChambeau
* * * *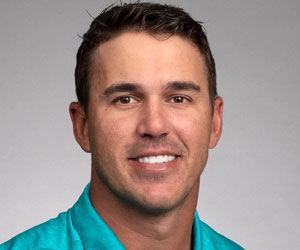 Hey Steve,
After I pick off two or three more majors this year, I'll be ready to whup whoever's in front of me at Whistling Straits.
I hope Rory finally wins another major, too. I didn't mean to diss him a couple months back when somebody asked if we were rivals and I pointed out that he hasn't won any since I've been on Tour. Hey, don't ask me a question if you don't want an honest answer. Rory's good, but we all know who's the best. Tiger doesn't count, because he's only won one major since I've been on Tour, too.
Not that I'm keeping score.
Brooks