MADISON — It's no secret that a significant percentage of elite senior amateur golfers have careers that afford them the time and resources to practice and play a lot of golf. Tournament fields are loaded with insurance salesmen, real estate brokers and money managers.
Then there's Jim Doing of Verona, who this year took Wisconsin State Golf Association Senior Player of the Year honors for the second time in four years.
Doing, 62, has maybe the coolest job of any golfer in the state. He is a professor of voice and chairs the voice and opera area at the University of Wisconsin's Mead Witter School of Music.
A professional opera singer who spent 11 years with the Dutch National Opera and toured Europe, Doing works with aspiring opera singers one-on-one to refine their technique, much as a swing instructor would coach a mini-tour pro.
Spend a day with him and his students and it's obvious how much he enjoys working with them, and vice versa. He is laid-back and informal in individual lessons but gently pushes his students to get the most out of their talent, whether it's diction or technique or the correct pronunciation of words in a German opera.
"I have some good students," Doing said. "One of them sings (Mozart's) 'Queen of the Night' at the Met (Metropolitan Opera in New York City). She's something else. I've got two of them right now at the Met. One is a 37-year-old baritone. He's in his second year with me.
"I never made it to the Met. That's like playing in the Masters."
Despite having a job that limits his opportunities to compete in golf tournaments from September through May, Doing has compiled an impressive golf resume. This year, he qualified for the U.S. Senior Amateur for the second time and made it to match play. He also won the WSGA Senior Four-Ball Championship and 2-Man Team Championship with partner Dave Ullenberg and finished third in the State Senior Open.
He played so well in non-senior events, including a T-13 at the Ray Fischer and a T-39 at the State Amateur, that he finished sixth on the WSGA Player of the Year points list, behind Jack Schultz, Adam Miller, Cameron Huss, Garrett Jones and Adam Garski. All but Jones are at least 30 years younger than Doing.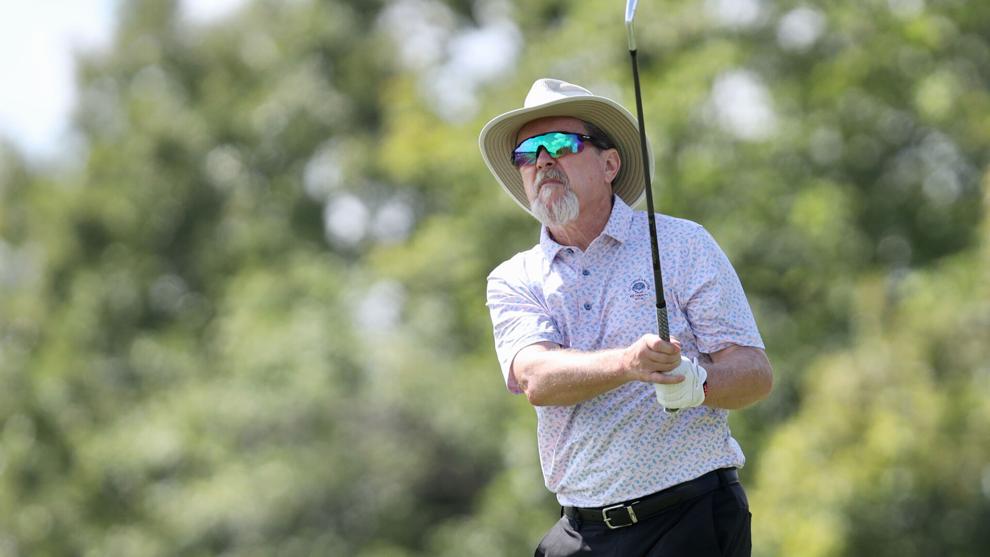 "Some guys might say that he plays in so many more events," said Bob Gregorski, who finished a distant second to Doing on the senior points list. "But the honest truth about this year is that even if he would have played in half of the events, he still would have won the player of the year because he played well in the big events."
As one might guess, Doing has had an unconventional journey in golf, including a failed attempt at PGA Tour Champions qualifying in 2009 and six uneventful years as a professional before being reinstated as an amateur in 2018.
The son of an Episcopal priest, Doing played high school golf in his hometown of Winsted, Conn., and sporadically in college at UConn, shooting mostly in the low to mid-80s. While living in the Netherlands, he played recreational golf on Saturday mornings "with a bunch of guys in the textile industry."
In the meantime, his career as an opera tenor took him all over Europe. He even auditioned at La Scala in Milan, Italy, one of the most famous opera houses in the world.
"It was for the lead in a Mozart opera," he said. "They were a little concerned my singing wasn't big enough for La Scala. They wanted to go with someone with a bigger voice. If's like two guys shooting 68, but one guy hits it 300 and the other guy hits it 270. They picked the 300 guy. It's just more impressive."
In 1995, Doing and his wife Sue, who have five children, decided they wanted to move back to the States for a more stable lifestyle. He took a teaching job at the University of Missouri.
"So all of a sudden, I've got the summers off and it's $11 to play all day at A.L. Gustin, the University of Missouri golf course," he said. "So I started playing all day and kept shooting 86 and I was like, 'Doggone it, I want to get better.' I read Ben Hogan's 'Five Fundamentals' and Jack Nicklaus' 'Golf My Way.' I'd go in a bunker and hit bunker shots for an hour or two."
Three years later, Doing was hired by the UW and played most of his golf at nine-hole Norsk Golf Club in Mount Horeb. "We called it Norsk National," he said with a laugh. Eventually, with his children grown, he was able to join Hawks Landing in Verona.
"In 2006, I finally got to scratch," he said. "So it was an 11-year process, just chipping away at it."
In 2009, at 49, he entered the pre-qualifier for PGA Tour Champions qualifying. Though he had relatively little experience at tournament golf as an amateur, he'd taken a sabbatical that fall and worked on his game every day, lowering his handicap to plus-3.5.
In the first round at Goose Creek Golf Club in Mira Loma, Calif., he shot 3-under-par and was in the top 10. But there was a problem. On the first hole, he'd missed a short birdie putt and asked one of his playing partners, Chien Soon Lu of China, if it was permissible to practice putt.
"He smiled and said, 'Yes, yes,'" Doing said. "Well, he didn't understand what I was saying. He didn't speak English."
Doing dropped a ball and knocked it in, and did the same thing a few holes later, after he missed another short putt. After his round, he was on the practice putting green when he was called to the scorer's tent.
"They said, 'We understand you were practice putting. You can't do that. You're disqualified,'" Doing said. "So one round, $2,500 (the entry fee). It was the most expensive round I've ever played."
Over the next six years, Doing tried to qualify for a handful of Champions tour events and played some mini-tour golf in Florida. One year, he nearly qualified for the Senior British Open, bogeying the final hole and missing out by one stroke. He also played in the State Open a few times, with little success.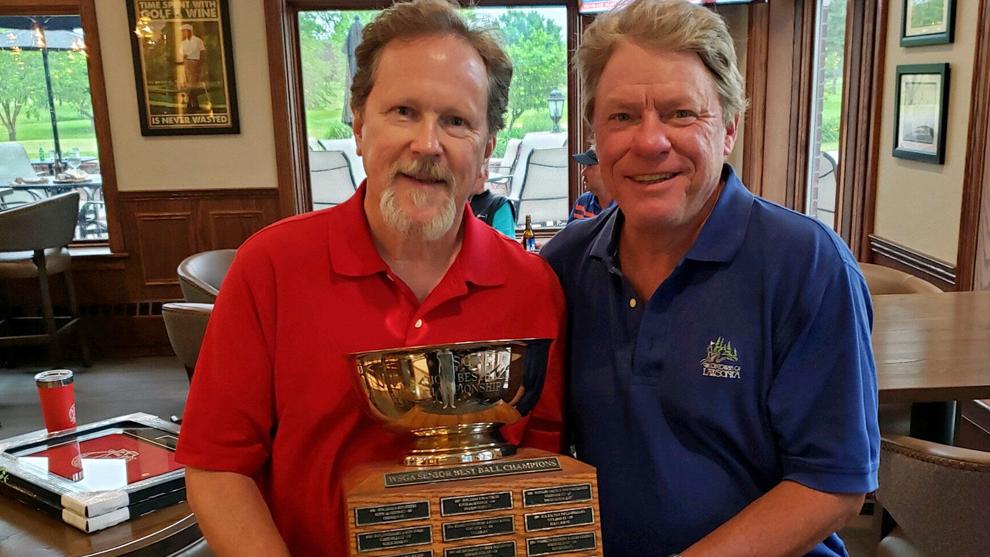 He was reinstated as an amateur in 2018 and the last five years have been marked by steady improvement. Doing was the WSGA Senior Player of the Year in 2019 and finished third in 2020 and second in 2021 before running away with POY honors this year.
"He drives the ball straight and he is a really, really good putter," Gregorski said. "He expects to make everything. … If you look at the top 10 seniors (in Wisconsin), I would say that he is by far the best putter."
Doing plans to retire in May after 25 years at Wisconsin and then will have more time to work on his game. If anything has held him back, it's that he's only modestly long off the tee. He has focused lately on trying to gain more swing speed and distance.
"I want to get so that a lack of length is not a limiting factor for the things I want to do, which is to play well in the U.S. Senior Amateur, play well in our (State) Amateur," he said. "There will be courses where I'm just not going to be able to hang with those guys. But I want to be able to be competitive with the young guys still. Why not?
"I think my best golf is ahead of me. If my body holds up, I'm sure of it."