Phil Poletti was hooked on golf at a young age and much later in life became a United States Golf Association rules official as a way to give back to the game.
Over the last dozen years, the 64-year-old Kenosha resident has worked numerous USGA championships, including the 2017 U.S. Open at Erin Hills.
That's all well and good. Rules officials are volunteers and pay their own way to events, so Poletti was giving back. But was he impacting lives? Not really.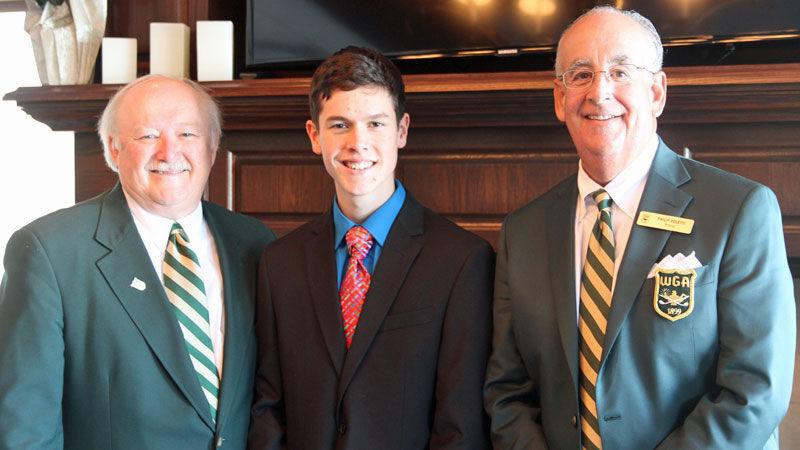 Then a couple of serendipitous things happened that would change his focus.
As a Western Golf Association director, he attended an Evans Scholars selection committee meeting and listened to poised young men and women explain what being a caddie had taught them, and how much an Evans Scholarship would mean to them. An Evans Scholarship provides full college housing and tuition for caddies with limited financial means.
"Once you attend one Evans Scholars selection committee meeting, you're hooked," Poletti said. "It's very powerful. You hear some of their stories and you're like, oh my God, this is so life-changing.' "
At around the same time, he saw a Golf Channel piece on the Solich Caddie & Leadership Academy in Colorado. Founded in 2012 by Evans Scholars graduate George Solich, the academy gives young people opportunities to develop leadership skills and enhance character through caddying.
Poletti was intrigued. Could he do the same thing in Wisconsin?
By chance, he met Solich at the 2013 BMW Championship and mentioned that he was thinking about starting his own program, using Solich's academy as a model.
"I had a 15-minute conversation with him, told him who I was, what I was involved in, how I thought that was such a cool program and I'd love to duplicate it," Poletti said. "George looked at me and said, 'If you'll do it, I'll help you underwrite it.'
"I said, 'I've got to do it now. I've got no excuse.' "
In 2015, Poletti launched his own Caddie & Leadership Academy, with 20 neophyte caddies, ages 14-16, at Petrifying Springs Golf Course in Kenosha. Most of them came from disadvantaged backgrounds and had never been exposed to golf. It was the first program of its kind at a public course in the U.S.
"It's about breaking down barriers to give kids opportunities to learn life lessons through caddying," Poletti said. "It's really all about the core principles that caddying teaches you – the respect, the communication skills. It's not just a job. Every time you caddie, you're going out on a four-hour mentorship with somebody."
Participants in the eight-week program must work a minimum of 24 loops, complete four hours of volunteer service and attend eight one-hour leadership and financial literacy workshops.
"The other component is financial literacy training," Poletti said. "OK, so now this is your first job. You're making money. You're getting $100 every weekend, at minimum, between your fees and your tips. Now, how much does this cell phone really cost you? You buy this computer on sale from $800 down to $500, but you buy it on credit and the interest rate is 22 percent. What are you really paying for that computer? So, it's basic financial literacy – budgeting, those kinds of things."
The Caddie & Leadership Academy is a 501(c)3 and is self-funded, which means the academy pays the caddie his or her standard fee of $35 per loop. The golfer provides only a voluntary tip.
After a rough start – golfers at Petrifying Springs were reluctant to take caddies, even though they were free – the Caddie & Leadership Academy has gathered momentum. Poletti formed a board of directors and opened chapters at Brown Deer Park, Meadowbrook Country Club and Westmoor Country Club. Last year, chapters opened at the newly renovated The Club at Lac La Belle and at Roanoke (Va.) Country Club, where Poletti was once a member.
This year will bring more expansion, with chapters at Odana Hills in Madison and the Links Course at Lawsonia, plus a second club in Roanoke and four in and around Phoenix.
Poletti said he would like to have 25 established chapters by 2025.
Running the academy has become a fulltime job for Poletti, who most recently worked as manager of business development for Sussex-based The Prestwick Group. He was furloughed in March and said if he goes back, he more than likely would work on commission.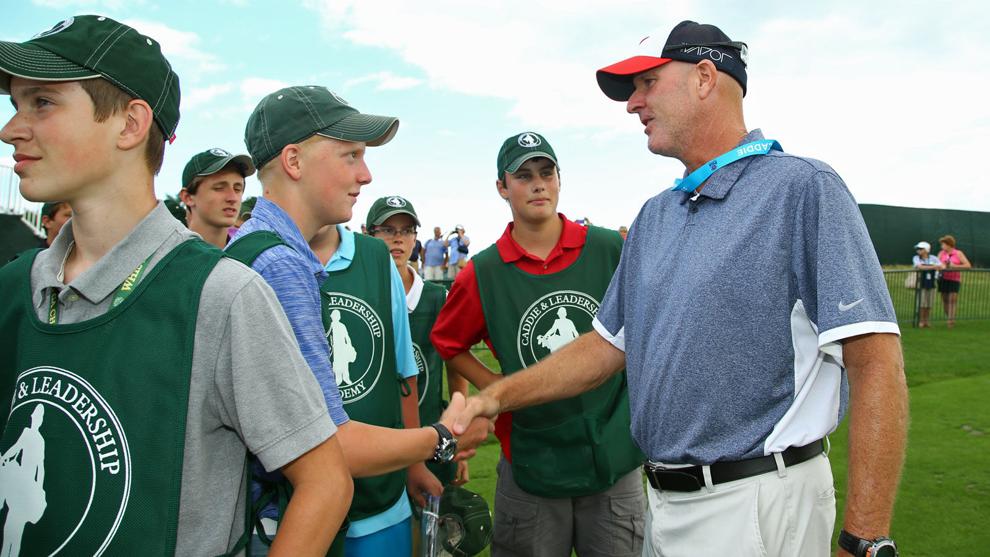 In the meantime, he has been pouring his time and energy into the Caddie & Leadership Academy. With an operating budget of about $300,000, fundraising is his No. 1 priority. Among his supporters are the American Family Insurance Championship, the WSGA Foundation, the Western Golf Association, Wadsworth Golf Charities Foundation and the Romo Family Foundation.
"I do draw a salary," Poletti said. "It's not very much, but that's fine. I'm at the stage of my life where I can't do this for nothing, but I don't need a lot. The board is paying me a small consulting fee every month. If for some reason we don't have enough funds in there, then I won't take a consulting fee that month."
The Caddie & Leadership Academy has produced one Evans Scholar, Elias Patterson, and Poletti is hoping for more in the near future. In the meantime, he's thrilled to watch the development of the young boys and girls who go through the program.
"The number of parents that have come up to me and said, 'You can't believe the impact that this has had on my kid,' it's unbelievable," he said. "This is what I always say: We start out the summer with 13- and 14-year-old boys and girls and we end up the summer with 13- and 14-year-old young men and women. And it's absolutely the truth."