Baseball Hall of Famer John Smoltz makes Am Fam Championship one of his three scheduled starts on PGA Tour Champions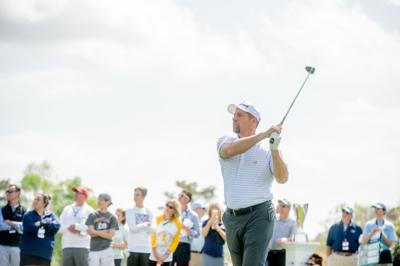 John Smoltz has nine tee boxes and three greens in the sprawling backyard of his Alpharetta, Georgia, mansion — not the kind of landscaping one would expect of an ex-Major League Baseball pitcher and first-ballot Hall of Famer.
Then again, when it comes to golf, the former Atlanta Brave and current FOX Sports baseball analyst is still chasing one dream: To play professionally.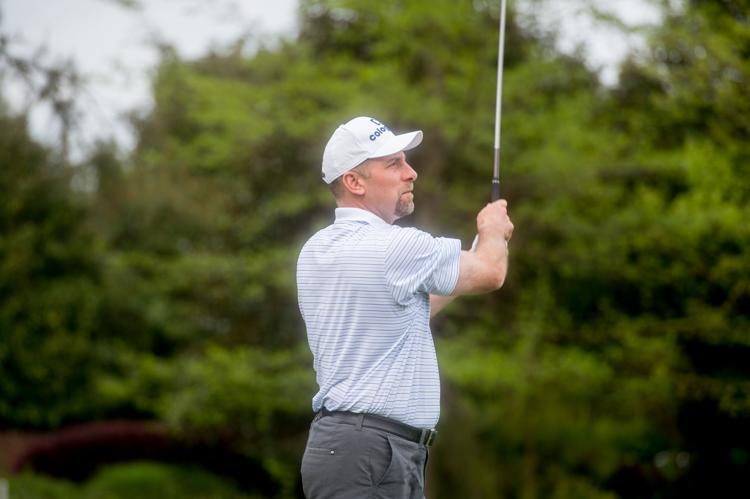 Smoltz will get three opportunities during the coming months on the PGA Tour Champions, culminating with the American Family Insurance Championship in Madison at the end of June. The PGA Tour announced Wednesday that the Am Fam Championship is one of three events into which Smoltz has accepted sponsors exemptions — the most allowed by PGA Tour Champions rules — following starts in early March at the Cologuard Classic in Tucson, Arizona, and in early April at the Mitsubishi Electric Classic in Duluth, Georgia.
"My selfish desire is to become a better golfer," Smolz told reporters Tuesday in a teleconference. "To use every moment I can to compete at the highest level, to see where it can actually go. I had two dreams in my life: At (age) 7, to play major league baseball ... and then when I was (in my) mid-30s, I decided I would play (baseball) until a certain age and start concentrating on competitive golf. I never though I would become a broadcaster.
"A lot of things have changed; my desires (in golf) haven't, though."
For a guy who didn't take up golf until his early 20s as a way to kill time before starts in the Class A Florida State League, the 51-year-old Smoltz has sure taken a liking to the game over the last three decades.
Life on the road with the Braves turned into a tour of major championship venues thanks to the legendary "black book" handed down to him from players before him. It helped Smoltz and teammates gain access to some of the most exclusive clubs from coast-to-coast — from Pebble Beach, Cypress Point and Spyglass Hill on the Monterey Peninsula to Merion, Winged Foot and Oakmont on the East Coast.
Smoltz said Tuesday he has yet to see University Ridge Golf Course in Madison — site of the Am Fam Championship. But there aren't many in the Milwaukee area he has missed, rattling off a bucket list of Wisconsin layouts such as Erin Hills, Whistling Straits, Blackwolf Run, Blue Mound Golf & Country Club and Milwaukee Country Club.
"I am going to forget a couple," Smoltz said. "I played about as many as time would allow (me) to play. I didn't come across one that I didn't think was spectacular."
Smoltz has come to learn, however, that golf is a lot different playing in professional events than it was playing his Braves teammates for a few bucks on the side, his appearances in celebrity events not withstanding.
In 2011, Smoltz accepted a sponsor's invitation into the South Georgia Classic in Valdosta on what is now known as the Web.com Tour. He shot 84-87 and missed the cut by 27 strokes.
"I couldn't pass it up, (but) I knew I wasn't ready," Smoltz said. "I just recently retired, and I wanted to see three things going into that tournament. ... I wanted to find out if my shoulder could sustain competitive golf or did I need to get it fixed? Was my equipment where I needed it to be? And was my patience level anywhere close to what it needs to be for that kind of golf?"
The answers? He got the surgery, he changed the shafts in his clubs and he learned to slow his competitive tempo from the frenzied paced of the everyday golfer who enjoyed breezing through 36 holes in about four hours.
A year ago, Smoltz got to gauge his progress.
He shot 69 during local qualifying for the U.S. Senior Open in the first group of the day at Planterra Ridge Golf Club in Peachtree, Georgia and, after an eight-hour wait, found out he would need to battle through a three-way playoff for the final spot in the Senior Open at The Broadmoor in Colorado Springs. After matching birdies with Brian Ferris on the first playoff hole to oust PGA Tour veteran Brian Tennyson, Smoltz survived despite a double-bogey on the second extra hole and was off to his first senior major championship.
That experience went only marginally better than his previous foray inside the ropes as he shot 85-77 and missed the cut by 14 shots. Looking back, Smoltz now wishes he hadn't worked 25 of the 30 days in the FOX broadcast booth leading up to the tournament and said Tuesday he would have used the extra time to mentally and physically prepare for the Senior Open like it was his personal World Series.
"I realized I am physically not where I want to be," Smoltz said. "I could not believe the physical toll it took on me and the lack of strength that I once had. I went right back to work on that in the off-season."
Two weeks ago, Smoltz's work appeared to pay off. He won the celebrity division of the LPGA Diamond Resorts Invitational at Lake Buena Vista, Florida. He shot the equivalent of a 65 in the second round using the modified Stableford scoring system and held on during Sunday's final round despite struggles down the stretch reminiscent of his two starts in the main draw of past professional events.
But now he gets three opportunities in events without a cut to see if he can compete with the Bernhard Langers, Jerry Kellys and Steve Strickers of the senior circuit. None of the three 54-hole events will have a cut, but Smoltz said he will measure his  success in Arizona, Georgia and Wisconsin using other standards.
"For me, I always use how far up the ladder can I go?" Smoltz said. "I am learning to play better golf under these formats. ... I have learned to have more patience and not be so consumed with each hole or each stroke or each score.
"I have made some changes, physically. I feel the best I have ever felt in the last 10 years and to play a four-day tournament and actually play six days in a row in Florida is a huge confidence boost. ... Anyone who knows me knows I am passionate about golf; I love it. I used to hate it. I didn't understand anything about it. I didn't think it was a sport and (now) my gosh, my whole backyard is dedicated to golf. I am always trying to improve and I figure I have three to five more peak years (to do it)."