MILTON – One would think, given his line of business, that Carl Markestad would be a good golfer. He readily admits that he is not. Sure, he might be able to break 100 on a simulator golf course, if he gives himself a few putts (wink-wink), but on a real course he is barely competent.
"I've got a lot of stuff to do," he says in defense. "I've got three kids. My short game is not great. I get out of practice fast if I don't stay on it."
Nonetheless, golfers worldwide turn to Markestad every day for advice and eagerly purchase his products. The 37-year-old founded and runs Carl's Place from a nondescript building on the edge of town. What he does, better than anyone else, is manufacture and sell the components for simulators – screens, enclosures and accessories – to fuel the exploding indoor golf entertainment business.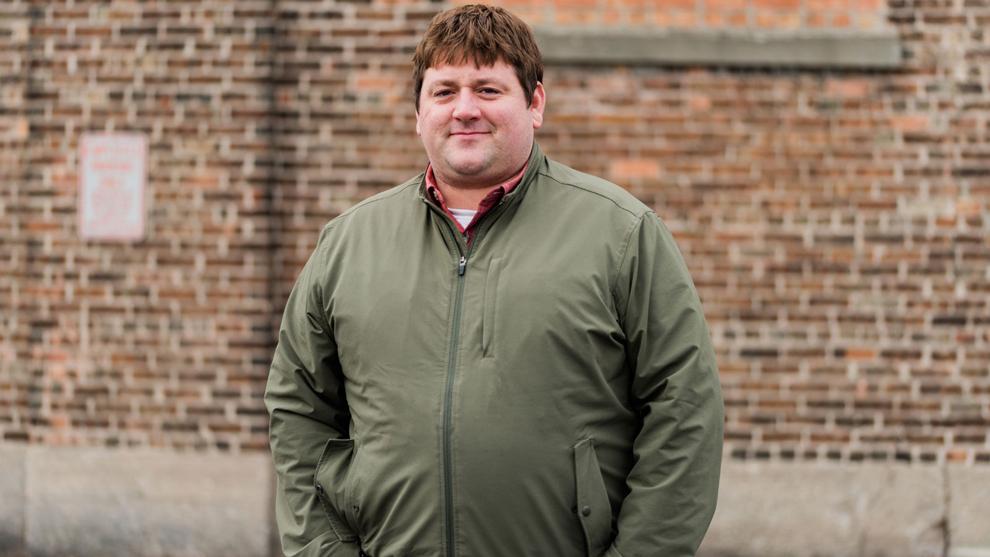 What started as a word-of-mouth enterprise that he ran out of his apartment while a student at the University of Wisconsin has turned Milton into the "screen capital of the United States," and Markestad into the King of Sim.
He officially launched his business in 2015 with eight employees and a new 12,000-square-foot manufacturing plant. He now has 47 employees, making Carl's Place one of Milton's biggest employers. He doubled the square footage of his building with an addition in 2020 but before the final coat of paint dried, he realized it wasn't big enough, so he's in the process of building a 56,000-square-foot facility that will house a large showroom, a cafeteria … and two bowling alleys.
"I'm not a bowler," Markestad says with a laugh, "but I'm not a golfer, either. There's just enough room for a bowling alley. I thought, that might be fun to do in the middle of the day, roll a few frames."
His story is that of the quintessential American entrepreneur. While working on his mechanical engineering degree at UW, Markestad made extra cash by selling odds and ends – moped parts, metric clocks, novelty T-shirts and the like – on a dialup connection.
He and his buddies were into Mario Kart and, frustrated by the difficulty in finding the right material to build a big outdoor screen, he made his own out of blackout cloth (the material on the back of hotel curtains). Then he started cutting and selling screens to others.
"I'd finish my homework for the night and I lived with my girlfriend – she's now my wife – and we'd cut screens at the end of the night and I'd pack them up and leave them out on the porch in the morning for the postman," he says. "It was a growing hobby, where people were talking a lot about their backyard theaters. And so that was where I was really focused.
"You could go to Jo-Ann Fabrics and buy the same fabric I had, but you could only get it half the size. So, my deal was I could give you the 9-foot tall one instead of the 4-foot tall one. That's why they shopped at mine. I added other materials and things. So that was the main idea. You want to do a 9x16-foot screen in your backyard? I have a single piece of fabric. That was how it all started."
Little did he know then that golf simulators would someday outstrip home theaters in popularity and form the backbone of his business.
"We went from being 100 percent home theater and dabbling in golf to golf being 95 percent of what we do," he says. "We still do home theaters for now. We're talking about whether it's worth the time, because the golf is so much more volume. It's totally taken over what we do."
Carl's Place not only makes and sells the screens for simulators but also makes custom enclosures of all sizes to fit game rooms, garages and just about any indoor space big enough to whack golf balls. Carl's also sells accessories such as mats and is a distributor for four launch monitor brands: Uneekor, FlightScope, SkyTrak and Garmin.
Golfers call Carl's and give the salesperson the room dimensions and their budgets, and Carl's does the rest. A complete set-up – the screen, enclosure, launch monitor, mat and accessories – can be done for around $5,000, though bigger and more elaborate setups can cost $20,000 or more. Screens can be as tall as 10 feet, with no limit on width.
"We'll customize any package," Markestad says. "The lower-end enclosures – all the pipes and everything – cost around $1,100 or $1,200. You put a $2,000 launch monitor in and a couple accessories and it's easy to do for around $5,000. And now the launch monitors are really quite good. The early ones were kind of novelties where, yeah, they gave you data but it wasn't really great."
Affordability is the key. Markestad said he has competition, but "they're not doing it anywhere in the same price range that we are. You're talking about some major difference in income tiers."
Carl's Place has customers from Canada to Australia and from Indonesia to the U.K. He's sold simulators to NFL players and even sold one to Bruce Springsteen. This Springsteen lived in Nebraska, though, so he probably wasn't the Boss.
Markestad says demand for home simulators continues to grow, with no letup in sight.
"We're very excited about the future," he says. "We've got a lot of cool things that we're planning to do. Whatever our customers ask for, we try to figure out a way to solve the problem for them. Those things never stop coming in. There's always something to work on."
Including, when he has time, his golf game.