The University of Wisconsin has offered education in turf and grounds management since 1961 and has turned out dozens of golf course superintendents over the years. In the late 1990s and into the early 2000s, the program reached its high-water mark with about 25 students.
Today, there are two.
"The last five or so years, it just kind of dropped off dramatically," said Doug Soldat, who directs the soil science program.
Starting in the fall of 2020, the UW will offer a two-year certificate in turfgrass management as a lower-cost alternative to a four-year bachelor of science degree. Will it help boost numbers in a program that is struggling for students?
"I hope so," Soldat said.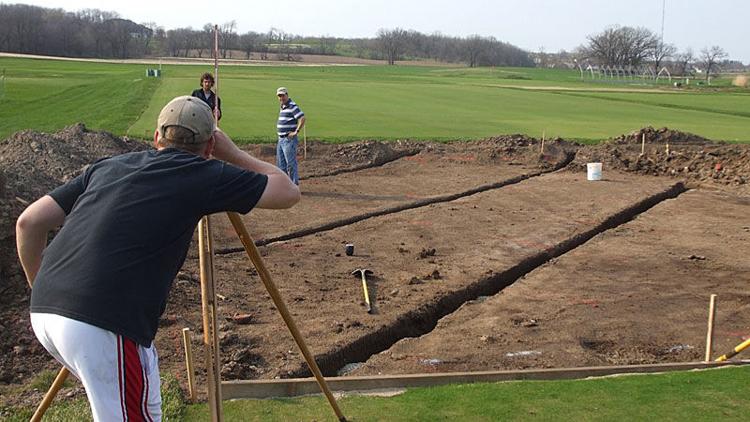 At the University of Wisconsin-Stout, enrollment in the Golf Enterprise Management program fluctuates between 80 and 90 students, or about one-half the number that were enrolled in the program as recently as 2011, according to director John Sobota.
And at Southwest Wisconsin Technical College in Fennimore, 17 students are enrolled in the two-year golf management program, which is capped at 48.
"I used to be in the 40s very consistently," said instructor Scott Kennedy.
Declining interest in careers in the golf industry isn't limited to higher education. In 2005, there were 146 associates in the Wisconsin PGA Section. Fifteen years later, there are 70. (It should be noted that the number of WPGA members has grown from 341 to 454 during that span.)
"When I visited with the Minnesota Section in 2010 or '12, they had 410 apprentices, or people going into the industry," Kennedy said. "A year ago, they had 95."
This mirrors a nationwide trend in the PGA of America, which has seen a dramatic drop-off in the number of associates – men and women working toward PGA classification to be club professionals, teaching pros or general managers.
"Our associate numbers are definitely down," said Suzy Whaley, president of the PGA of America. "But what we're excited about is the programming we've put in place, the recruiting model we've put in place over the last year. It's an $84 billion industry and millennials are one of our top growths."
But millennials are not flocking to careers and jobs in golf. While slow play and the USGA's Distance Insights Project dominate the conversation, labor is by far the more pressing concern. Nationwide, there is a shortage of qualified workers to fix irrigation pipes and repair golf carts, mow greens, conduct member-guest tournaments, organize junior programs and run facilities.
"Yes, there is a shortage in all categories: management, golf professional, golf course superintendent and people in the org (organizational) chart," said Henry DeLozier, a partner in Global Golf Advisors, which provides consulting and support service to more than 2,300 courses worldwide.
It's a story that has gone largely unreported, hidden in plain sight.
"I think it's a way bigger story than having the (USGA) telling you or me that we have to hit the ball shorter," said Joe Stadler, executive director of the WPGA. "I think we've done a very poor job of telling people that there are careers in golf."
Healthy economy has had an impact
The struggle for workers in the golf industry can be attributed to several factors, starting with a surging economy.
Jon Canavan, the golf and recreation turf manager for Milwaukee County Parks, is finding it difficult to fill seasonal part-time jobs at the county's 15 courses. Starting pay for most of those jobs has been $11 to $11.50 an hour, but Canavan said he would be able to hire at $13 an hour in 2020.
Still, low unemployment means increased competition from other sectors, such as retail, construction and the service industry.
"The way the economy is rolling right now, it's going to get tougher and tougher," Canavan said. "You can go to Target, get a full-time job with benefits and make $16 an hour. It's hard to compete against that."
Shelia Finney, the senior director of member programs for the Golf Course Superintendents Association of America, said respondents to member surveys ranked labor among their biggest concerns.
"I think that all industry, not just the golf industry, is having trouble finding labor in the United States," she said. "When you look at the U.S. Department of Labor statistics … just a few years ago it was seven people for every job that was open and now it's like 1.2. So, I think the number one issue is that there is just not an available labor pool of people out there looking for jobs.
"That means all industries are ramping up and competing for the same people. Within the golf industry, we are raising wages because we're looking at who we're competing against. We're competing against the McDonald's down the street and all of those other types of jobs that young people tend to gravitate towards."
Immigrants constituted 17 percent of the civilian labor force in 2018, more than three times the share in 1970, according to the Migration Policy Institute. Even casual golfers know that many courses rely heavily on Hispanics to fill low-wage jobs on grounds crews.
In 2008, Cornell University published a study of Latino workers in golf. Researchers surveyed superintendents from 23 states who employed at least one Latino on their crew and found that in the peak season, nearly 75 percent of the maintenance workforce was Latino.
But increasing restrictions on immigrants – such as the 2005 Real ID Act or a 2010 Arizona law that permitted law enforcement to check the immigration status of people during routine stops – are making it more difficult to hire.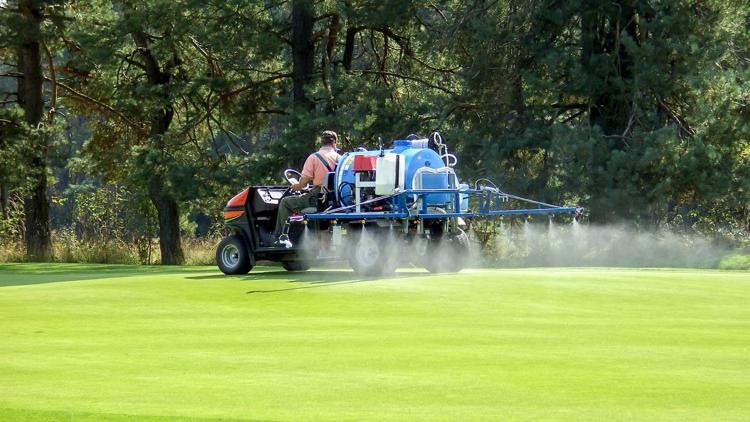 As hard as it is to fill the seasonal and part-time jobs, it's even harder for courses to find qualified assistant superintendents who can properly apply fertilizers and pesticides and maintain and repair the irrigation system and the golf course fleet.
Josh LePine, the head superintendent at Maple Bluff Country Club in Madison and president of the Wisconsin Golf Course Superintendents Association, pointed to declining enrollment in college turf programs and historically low wages as reasons qualified assistants are hard to find.
"These kids do the math and they say, 'I can't be $100,000 in debt coming out of UW just to make $35,000 as an assistant,' " LePine said. "The math doesn't work."
Long hours, low pay
On the PGA side, the challenges are similar. Traditionally, assistant golf professionals were required to work long hours six and sometimes seven days a week, rarely got weekends off and almost never got holidays off. A vacation in the summer was a non-starter. And the pay, in many cases, did not even meet minimum wage requirements when salary was divided by hours worked.
"Trust me, the phrase 'indentured servitude' came up multiple times over the years," said Greg Adlington, the head PGA professional at Brynwood Country Club (now the Wisconsin Club) from 1991 to 2004.
Adlington, who was let go when the club started to struggle financially, even though he'd signed an eight-year contract extension months earlier, said he once was told by a member, "You should work seven days a week."
"He absolutely, totally believed that," Adlington said. "I said, 'I think that's unreasonable. If I work 45 consecutive days and on the 45th day you come in and have a problem you need solved, do you think I'm going to be in the best mental state to help you?' He just said, 'Well, it's the golf business.'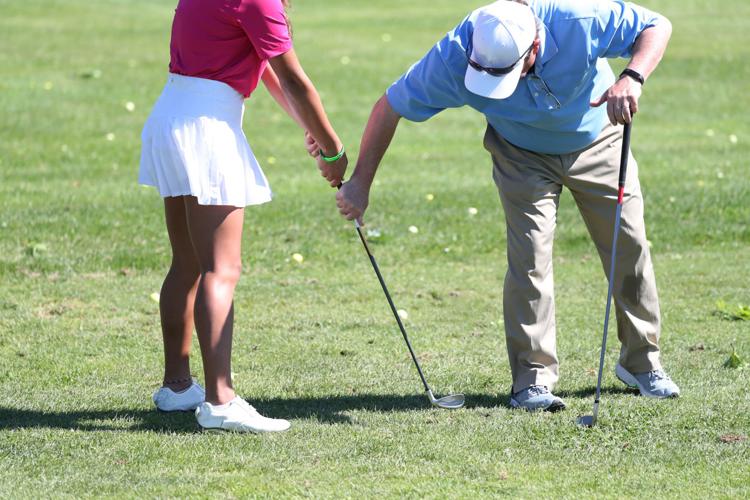 "One of the issues back then was, how do you try to avoid burnout for not only yourself but for your staff? If you're an assistant, you're working every Saturday and Sunday and you're working holidays. Your day off might be Monday or Tuesday. For a lot of assistants, that just means laundry day."
Adlington reluctantly got out of the golf business and now is managing director of Rainstar Capital Group.
Then there is the perception that golf is not in a healthy place.
The course-building boom of the 1990s and early 2000s came to a screeching halt and was followed by a correction, with course closings outnumbering new openings for the last decade-plus. According to 2019 National Golf Foundation statistics, 198.5 courses (as measured in 18-hole equivalents) closed in 2018 and only 12.5 new courses opened.
"There's the steady drumbeat of 'golf is dead,' even though it's not," DeLozier said.
(According to the NGF, an estimated 24.2 million people played on a golf course in 2018, a slight increase from the 23.8 million a year earlier. Off-course forms of golf are surging in popularity, with 23 million patronizing facilities such as Topgolf and Drive Shack and hitting balls on indoor simulators.)
Finally, millennials and the next generation – Gen Z – do not seem to aspire to careers in golf, for all the reasons listed above. It's a generalization, of course, and there are plenty of exceptions, but every golf expert interviewed for this story agreed that recruiting young people is a challenge.
"You could start with the change in the way millennials look at the workforce," Stadler said. "It's different, maybe, compared with the generation before. I think there's less people that are excited about working on Saturday and Sunday."
Jim Richerson, vice president of the PGA of America and the former director of golf for Kohler Co., agreed.
"I think any industry right now would have problems trying to hire 20-somethings and tell them, 'You're going to work a ton of hours and you're not going to get paid great,'" he said. "That's not very attractive."
Light at the end of the tunnel
Now, for the good news.
Those who have a passion for golf are finding that jobs – good jobs – are available. Thanks to supply and demand, wages are rising. And rare is the facility these days that tries to circumvent wage and hour laws.
At golf industry trade shows, seminars on mindfulness and work-life balance are well attended.
"You can't hire somebody as a manager and work them 80 hours a week," Richerson said. "With wage and hour laws, you've got to pay for what they're working. That work-life balance has to be something that facilities consider."
The PGA of America and the Golf Course Superintendents Association of America are more attuned than ever before to recruiting and have new programs in place to attract employees for a wide variety of jobs.
"If you're interested, it's a good business to be in because there are courses looking to hire," Richerson said. "There are some industries that aren't looking to hire anybody. We're actually looking to hire positions. We're starting to change that paradigm."

Though numbers are down in college PGM and turfgrass programs, graduates have their pick from among job offers. Southwest Tech and UW-Stout have had 100 percent job placement for years.
"Some of our graduates go to work for Topgolf, GolfTEC – kind of the techy, non-traditional experience," Sobota said. "We don't frown on that. We're like, 'Hey, that's great. If that's your passion, it's still helping the sport.'"
One Southwest Tech alum, Craig Smith, is the head superintendent at Chicago Golf Club, an exclusive private club and the oldest 18-hole course in the U.S. Smith is 26.
"He's not going to starve, I'll tell you that much," Kennedy said. "My students who are leaving are going to TPC of Colorado, one is going to Whistling Straits. They just kind of pick and choose where they want to go. … It's phenomenal. I've got Congressional sending me stuff, I get stuff from Oakland Hills. These are big-time facilities reaching out to us."
The Wisconsin PGA Section has 454 members, of whom nearly half (217) are 50 or older. That means dozens of quality jobs are going to be opening over the next decade or so.
"The crisis hasn't hit yet," Kennedy said, "but the Titanic is heading toward the iceberg."
At the national level, the PGA of America has launched "My PGA Journey" an interactive experience in which PGA mentors share their insights, passion and career guidance with those interested in exploring careers in the golf industry.
On the superintendent side, salaries have risen dramatically in recent years. Assistant superintendents who were making $32,000 annually 15 years ago or so ago are commanding $50,000 now.
"It's just an ebb and flow of supply and demand," LePine said. "I think the demand is going to keep going up for skilled people in our industry. Starting wages will go up and then more people will get into it. But it just takes time. It moves real slow."
Superintendents are recruiting military veterans and retirees for part-time positions on their crews and being more creative with scheduling to ensure the work gets done. Instead of 10 or 12 seasonal employees who work 30 hours a week, they may have 30 employees, many of whom only work mornings or one or two days a week.
"There are a lot of different ways to skin a cat and still meet expectations of our customers," Finney said.
And, like the new wave of PGA professionals, superintendents are breaking with the tradition of practically living at the golf facility during the peak season.
"You don't need to work those crazy hours," Canavan said. "People don't want to work those hours, and I don't blame them. Past 3 o'clock, unless the grass is on fire, there's no reason to stick around."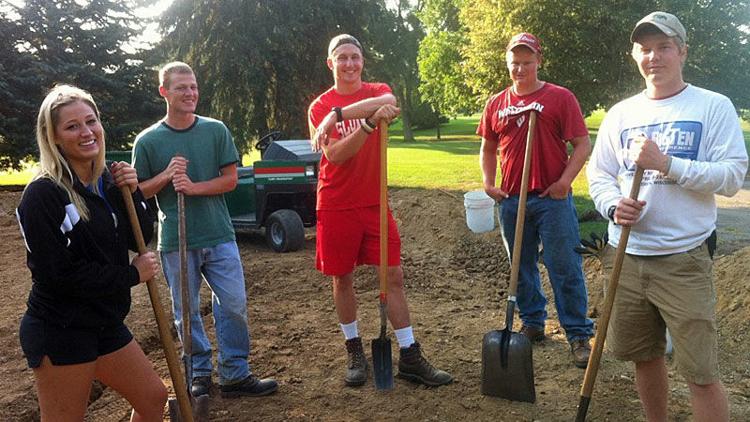 For those interested in careers in golf – such as Adlington's son, Connor, who will graduate from the University of Colorado this spring and is on track to become a PGA professional – there are signs that the game is in a good place.
According to the NGF, 6.1 million young adults (18-34 years old) were on-course participants in 2018, with another 4.1 million off-course participants (at places such as TopGolf). More than 5.3 million more indicated there were "very interested" in taking up the game.
Furthermore, 14.7 million non-golfers in 2018 said they were "very interested" in playing golf on a course, a 15 percent increase over the previous two years. Another 33 million said they were "somewhat interested" in playing. That's a huge untapped market.
"I'm very optimistic about golf, about the future of golf," DeLozier said. "I believe it will have another run where the attributes of the game and the benefits derived from playing it are attractive to people."