NEW BERLIN – The old way of practicing golf:
Buy large bucket of balls at range, grab driver, pound balls every which way as fast as you can tee them up, go home. Sorry, but there's no chance you're going to get better that way.
The new way of practicing golf:
The Practice Station.
In January, John Bauer Jr. purchased The Preserve at Deer Creek, a neglected nine-hole course, and has turned it into a 77-acre practice haven where serious golfers, young and old, can work on their games in a meaningful way.
Bauer, a teaching professional whose students include University of Illinois recruit Piercen Hunt of Hartland Arrowhead High School, describes The Practice Station as "a practice facility on steroids."
"I don't know of anyone else doing this," he said. "You can work at all aspects of the game. I can create any shot at any time for my students and they can create any shot for themselves."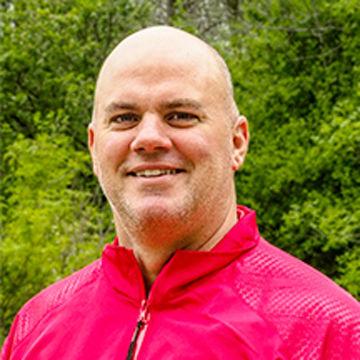 Bauer turned the original nine holes into seven situational practice stations, along with three tee-to-green practice holes. Golfers hit shots to the greens from varying distances at each station, replicating everything from a 35-yard pitch over a bunker to a drive through a narrow chute of trees.
"The whole concept here is, instead of going to the range and it's a wide-open space, I want people to be able to practice through a narrow chute," Bauer said. "If you can do it here, you can pretty much hit any fairway. We try and change the (tee boxes) every few days. There are unlimited possibilities."
At one station, the shot required a 150-yard carry over a stand of trees to the green. Anyone who has played golf has faced that shot on a course, but nobody practices it. At The Practice Station, golfers can create any scenario they would encounter in a real round of golf. They can hit from the rough, fairway, sand, over water or around trees.
"Golfers come out and they're hitting shots into a real green with bunkers and trees," Bauer said. "You can move from station to station or you can stay at one station and work on a shot that might be giving you trouble."
The day I visited, an 86-year-old woman was hitting her driver to a green 134 yards away at one station, and a bunch of junior golfers were practicing chipping and putting at another.
Bauer is facing a bit of an uphill battle in that The Preserve at Deer Creek did not have a good reputation. Also, a lot of golfers don't understand The Practice Station concept until they see it. And in order to see it, they first have to find it. The Practice Station is a serene sanctuary, but it's hidden out of sight off Sunny Slope Road.
"If you would mention The Preserve at Deer Creek to people, nobody said, 'Oh, yeah, that's an awesome place,'" he said. "That's what we're fighting a little bit. I just want people to come out and see it and judge it for what it is now, rather than what it was."
Bauer, who is backed by investors, wants The Practice Station to be a year-round facility and to that end has installed a TrackMan simulator in the clubhouse. He plans to add a second simulator and possibly an indoor putting green. He also has an ambitious plan to build a traditional practice range with elevated tees and eight heated bays and open it by the end of the year.
Golfers can purchase buckets of high-quality Titleist practice balls for $8 (small), $10 (medium) and $12 (large) or opt to buy an all-day pass for $40. That includes the use of a cart, which makes it easier to move from station to station. Ultimately, Bauer wants to drive memberships, which are more cost-effective for the golfer. Visit thepracticestation.com for rates.
"The goal is to provide a country club experience," he said. "I want it to be a year-round facility and I want it to be membership-driven. And I think that's going to happen. The hardest part is to be patient."