At the end of the 2013 season, Peter Nomm, the PGA golf professional at Minocqua Country Club, informed club members of his new plan for life.
He was leaving the golf business to make whiskey.
And no one saw that coming.
"No, absolutely not," he recalled. "It was a total surprise because I'd been there 13 years."
In fairness to club members, not much earlier it was something of a surprise to Nomm, as well.
Here's how it happened:
"I'd always been fascinated by whiskey," he said, so every year when he drove from Minocqua to Orlando for the annual golf mega-show he took time out to visit distilleries in Kentucky and Tennessee. One year he was coming out of a distillery in Gatlinburg, Tenn., a tourist town much like his own hometown of Minocqua, and wondered aloud why something like that couldn't be done in northern Wisconsin.
"Really, it never crossed my mind until I popped out of that distillery."
The answer to his question was that it could be done in northern Wisconsin, and Nomm did it.
He initially opened Northern Waters Distillery in a small building in downtown Minocqua and began tinkering with various recipes. Craft distilling was just beginning to become popular. Northern Waters was the 14th to open in Wisconsin, where there now are 40 spread across the state. Nomm admits to being "kind of a geek," but while he understood the process of distilling liquor he had never done it. Still, the new business was successful enough that 20 months ago he moved into a brand new distillery about a half-mile south of the bridge in Minocqua, with an expanded tasting room and space to produce and store the broad variety of liquors that now make up his product list.
"What don't we make is a better question," when asked what he does make. Vodka, gin, bourbon, a Northwoods Original Moonshine, flavored moonshine and a number of different liqueurs can all be tasted and purchased at Northern Waters. His brandy is aging, as is a Scotch-style (only the Scots can call it Scotch) single-malt whiskey that will have the full taste that he enjoys most.
"We're going to do a lot of that because that's my thing," he said, "especially the real smoky, peaty ones."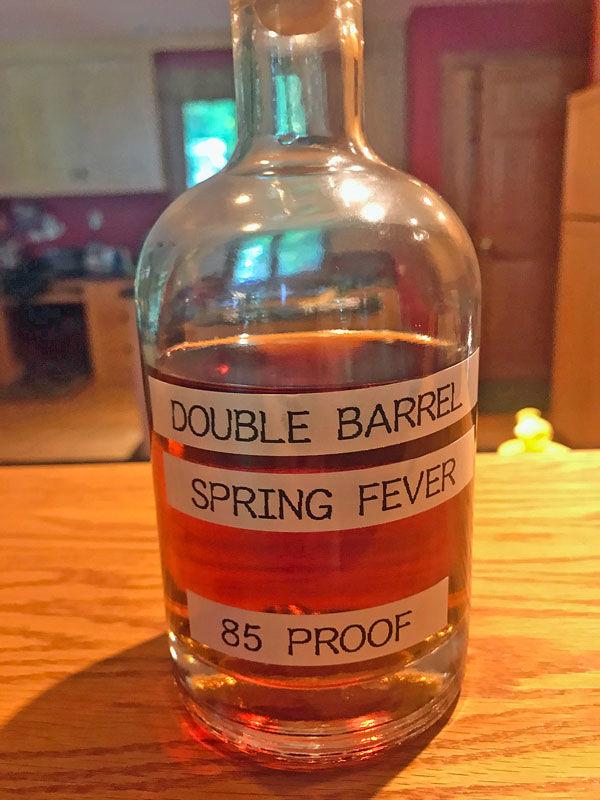 The spelling of whiskey varies from country to country and state to state. Nomm said he generally uses the e in labeling his whiskeys but the single-malt, in tribute to the Scots who blessed the world with it, will be spelled whisky.
Nomm hasn't give up golf completely. He has retained his PGA status and serves on the membership committee at MCC. He regularly organizes matches for junior golfers, gathering the area's varsity, junior varsity and prospective JV players for golf at the country club and at Timber Ridge Golf Course. And he spends a lot of time with two of his sons who are playing on the junior tournament circuit.
"I've watched a lot of golf this year," he said. "I haven't played much because I'm a spectator."
In his old job that would not have been possible. But that's one of the big benefits of the career switch because who is going to tell the owner of Northern Waters he can't go watch or play golf?
"I like this that it's my company, my business, I'm the boss," he said. "The one advantage is I can go play golf on a Saturday morning and I could never do that before."
There's another difference in his new work that is equally appealing. In golf, Nomm said, there was not a lot of sharing of ideas among club professionals or officials. But the distillery community is tight-knit and eager to share tips with each other and especially with those new to the business. That comes in handy for distillers like Nomm, who enjoys trying new recipes and techniques to produce subtle differences in otherwise routine batches.
One technique is secondary aging. He produces a batch of whiskey and then sends the barrels to a winery or small brewery for their use. The barrels are later returned to Northern Waters and refilled with whiskey that will take on the flavor of what had recently been in them, a hint of chardonnay, for example.
"It'll just add some subtle character to it," he said. "That's why I say, the possibility of things you can do is almost unending. (The fun) is always trying new things. We're into this to explore it. There's always something different. That's the fun of whiskey. There's so many variations that go into a bottle."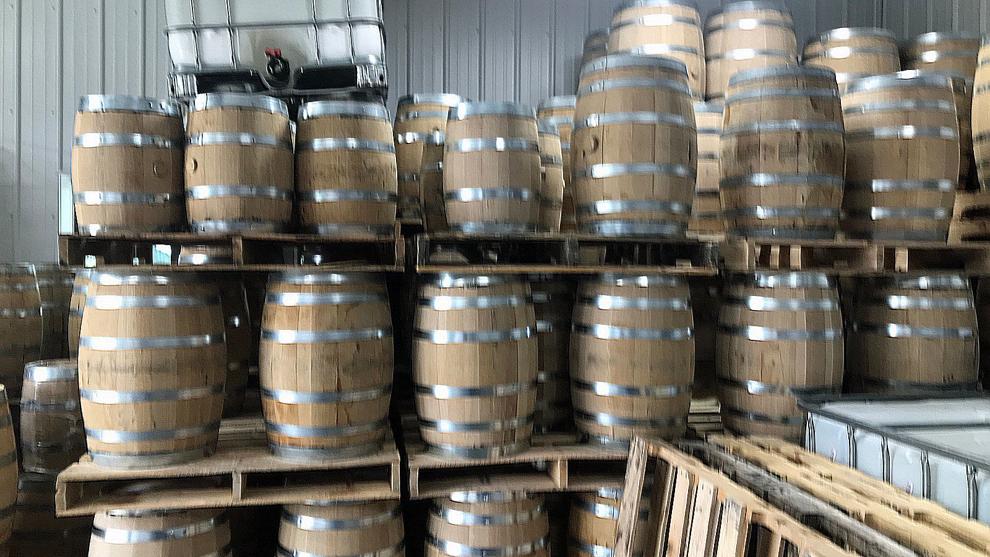 One new product this year was created by emergency, not inspiration. When the coronavirus began to spread in March, Nomm, as other distillers across the country did, began producing thousands of gallons of hand sanitizer for use by fire and police departments, an area Indian tribe, medical facilities and others in need. The process was nearly the same as making vodka, he said, and the extra production allowed him to keep his staff working even as many businesses were shut down.
"Anybody who inquired, we made it for them," he said.
Nomm has not so far named any of his products after golf, though he was pleased to be able to use Gleneagles malt for his single-malt whisky. But there was a Caddyshack quote on the whiteboard in the distillery room on the day I visited and the largest of his four main stills is known as Judge Smails. And if you enter the tasting room wearing a Titleist cap and golf shirt, Nomm will likely ask where you played and how it went in addition to what'll it be?
"I'm always happy to talk golf," he said, "and whiskey."