Wisconsin golfers, many of whom think of the golf course as their second home, had mixed emotions Wednesday when they woke up to news that an overnight clarification to the "Safer At Home" order from Gov. Tony Evers had effectively shuttered their local muni, favorite mom-and-pop and golf courses of all types until April 24.
Many of them took to social media to express their feelings on the topic. Here are some of their responses:
What you don't know could hurt you
Editor's note: Jack Schultz is a three-time Wisconsin State Golf Association player of the year.
I agree with this. Doesn't matter how much social distance you'll claim to keep, how spread out tee times are, you'll be around other people too closely when they, or you, could be positive and not know it. Golf will be back quicker, but needs to be on hold for now. https://t.co/oKlv7faBTV

— Jack Schultz -- I'm so happy I can barely speak. (@JackGOTM) March 25, 2020
Give us our walk in the park

Absence will make this heart fonder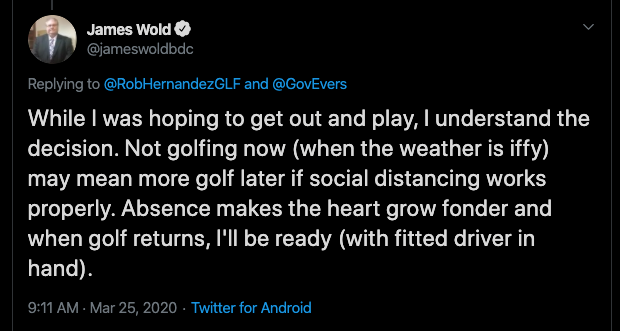 Don't halt golf's early start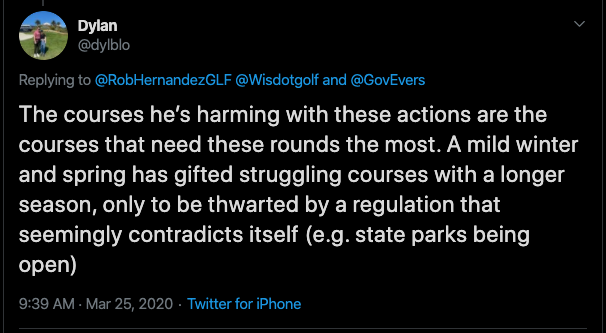 We can't Pack it in now!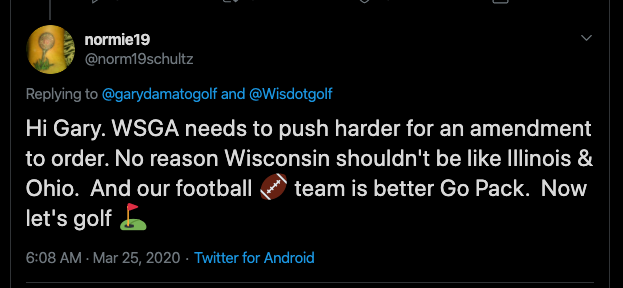 Making a run for the border

Let's go ... while we're young!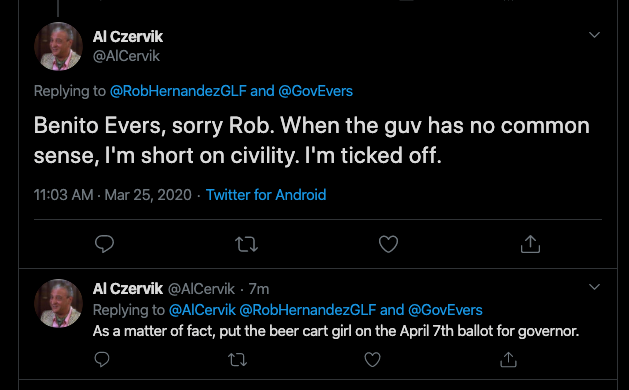 Wait until Peninsula State Park Golf Course opens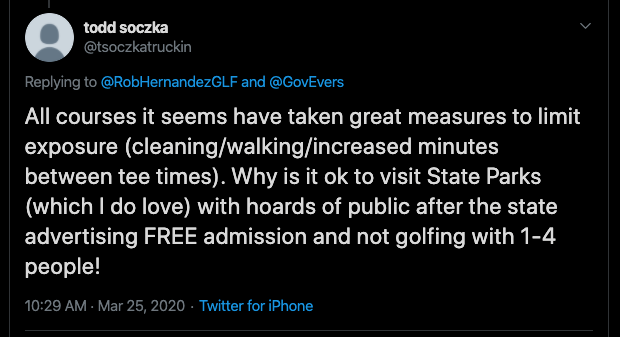 Remember the little guy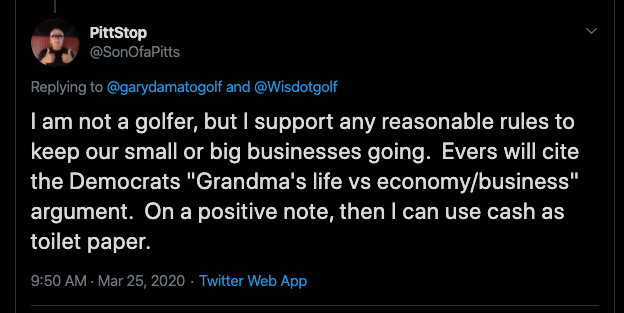 Sign the petition ... and hope for a reversal
Tony Evers: Let Wisconsin Golf - Sign the Petition! https://t.co/egOUM0pVWx via @Change

— Brian Buss (@BrianBuss) March 25, 2020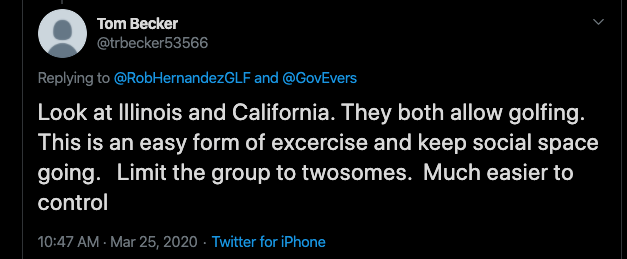 Pretty please ... ?!