Don't look now, but the University of Wisconsin men's golf team, which finished last in the Big Ten the last two years, is showing signs of a revival.
Led by the "Big Three" of sophomore Cameron Huss, senior Griffin Barela and junior Coalter Smith, the Badgers finished third Monday in the 12-team Rich Harvest Farms Intercollegiate in Sugar Grove, Ill.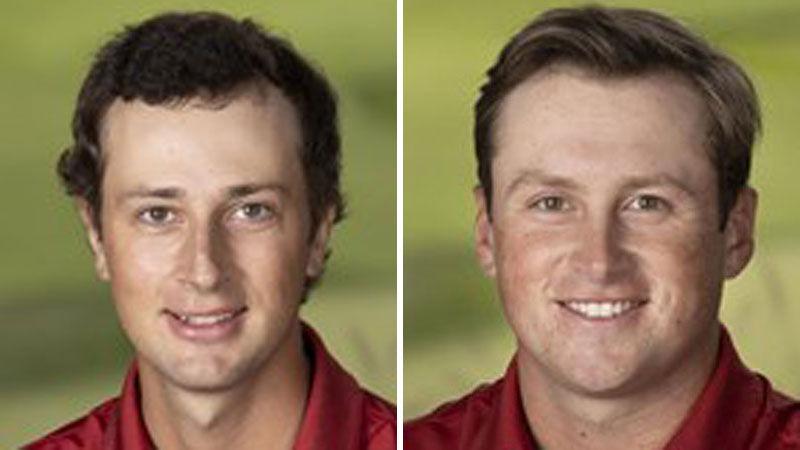 Huss fired a final-round 67 and finished second individually at 10-under 206. Barela closed with a 69 and finished third at 208, and Smith shot a 70 to finish T-18 at 214.
Under first-year coach Mike Wilson, UW has shown improvement from one tournament to the next this fall. The Badgers opened the season by finishing 15th in the 17-team Marquette Intercollegiate but then finished fourth in their own 14-team Badger Invitational.
At Rich Harvest Farms, Wisconsin broke par in all three rounds (286-283-284) for a season-best 11-under 853 total. Purdue won at 21-under 843 and Missouri was second at 20-under 844.
"I would say right now, as a group we're playing really free and having a lot of fun while we're doing it," Huss said. "We have a great group of guys, too, which makes it even better. We all bond really well. It's been fun."
Marquette University had a good tournament, too, tying for fifth at 857. Graduate student Hunter Eichhorn finished fifth at 6-under 210 on rounds of 69-69-72. Redshirt freshman Bhoom Sima-Aree closed with a 68 and finished T-26 at 216.
Huss, Barela and Smith have been solid all fall for the Badgers. Huss tied for fifth in the Badger Invitational and finished T-22 in the MU Intercollegiate. Barela finished third and T-22, respectively, in those tournaments and Smith finished T-19 and T-64.
Barela leads the team with a 70.22 scoring average, with Huss close behind at 70.33 and Smith at 72.55.
"Even in qualifiers or day-to-day competitions, we're always trying to beat each other," Huss said. "Me, Coalter and Griffin, the whole fall we've been trying to beat each other to get that (No.) 1 spot."
Notably, at Rich Harvest Farms the Badgers beat Big Ten rivals Michigan (T-5), Nebraska (7th) and Minnesota (T-8), as well as in-state rival Marquette.
"It feels good," Huss said. "We know we can play with anyone in the Big Ten and we're starting to show that a little bit. We just have to piece it together a little more. Especially for Coalter, being from (Grosse Pointe Farms) Michigan, beating Michigan always feels good, so that was fun for him today."
Huss, a Kenosha Tremper High School graduate, is coming off a summer in which he finished sixth in the Wisconsin State Amateur and T-13 in the State Open. He has carried his strong play into the fall season; since an opening 76 in the MU Intercollegiate, he has averaged 69.63, and his closing 67 on Monday was his collegiate low.
"I'm starting to hit the ball a little better, which is a big thing for me," he said. "I've always had a pretty good short game and I can putt it a little bit, but ball-striking has always been very inconsistent. I'm starting to put that together a little bit. And I'm kind of eliminating the big numbers, just knowing that if I do get in a bad spot, make bogey at worst. That's been big for me."
Huss finished one shot behind medalist Herman Wibe Sekne of Purdue, who birdied the 18th hole to close with a tournament-low 66. He finished at 11-under 205.
"I had a putt on 18, about 12 feet, to get to 10-under and I knew it was to tie for the lead (at the time)," Huss said. "Just being able to make that felt good. That was big. Stepping on 16 tee I kind of thought I had to birdie the last three. I birdied 16, the par-3, made about a 12-footer there, and then just skimmed the edge on 17 on a putt I thought I made. And then birdied 18. That felt good."
If the Badgers start getting a little more production from their Nos. 4 and 5 golfers, they could be dangerous.
"I fully believe that with the guys we have now, if we get hot at the right time, we can play with anyone in the Big Ten," Huss said. "We just have to piece it together at the right time."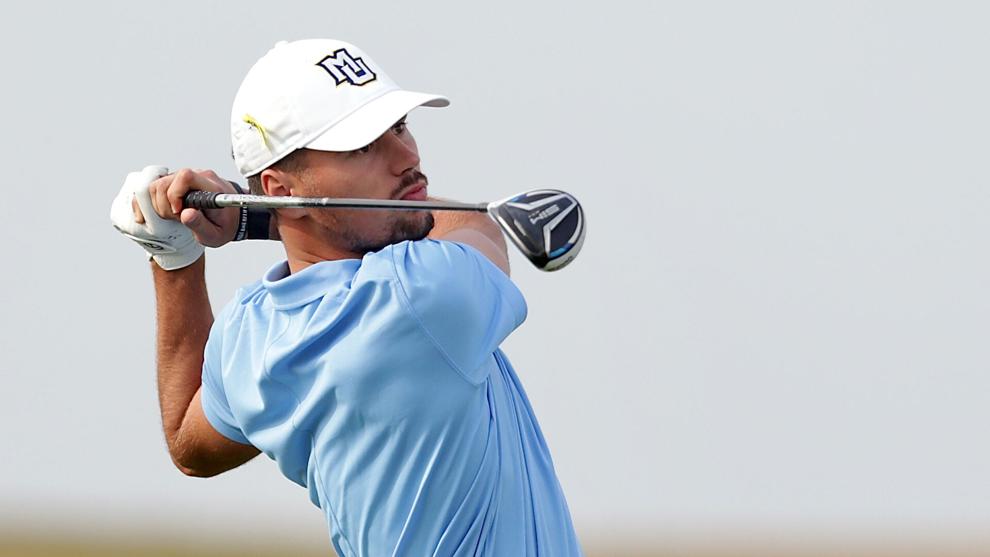 Eichhorn was tied for the lead entering the final day but offset four birdies with four bogeys in an even-par 72. It was the 14th top-five finish of his career and the 12th time he has recorded three rounds of par or better in a single tournament.
As a team, the Golden Eagles improved 15 strokes over their Sunday round. All five players in the MU lineup shot par or better. Sima-Aree's 68 was a collegiate low and the first time he shot in the 60s at MU. His round featured an eagle on the par-5 second hole and five birdies.
For Minnesota, freshman Bennett Swavely of Hudson shot 74-71-73 to finish T-37 at 2-over 218.
The Golden Eagles compete in their final event of the fall season at the Purdue Fall Invitational, Oct. 10-11 at Kampen Golf Course in West Lafayette, Ind. The Badgers conclude their fall season at the Steelwood Invitational, Oct. 30-31 in Loxley, Ala.
Team/Player Leaderboards
Rich Harvest Farms - 2021 Rich Harvest Farms Intercollegiate Par: 72 Yardage: 7200
Sugar Grove, IL US
Individuals
| | | | | | |
| --- | --- | --- | --- | --- | --- |
| Pos. | Player (Team) | Rd 1 | Rd 2 | Rd 3 | Total |
| T10 | Andrew Farraye (Purdue) | 69 | 73 | 70 | 212 |
| T18 | Jeremy Sisson (Nebraska) | 72 | 74 | 68 | 214 |
| T37 | Devyn Pappas (Arkansas State) | 72 | 75 | 71 | 218 |
| T37 | Michael Cascino (Northern Illinois) | 74 | 71 | 73 | 218 |
| T44 | Siggi Blumenstein (James Madison) | 70 | 71 | 78 | 219 |
| T49 | Ethan Miller (Kansas State) | 77 | 72 | 71 | 220 |
| T49 | Pattanan Bruminhent (Northern Illinois) | 74 | 73 | 73 | 220 |
| T55 | Jack Vercautren (Aurora University) | 75 | 75 | 72 | 222 |
| T58 | Scott Schlader (Marquette University ) | 77 | 76 | 70 | 223 |
| T58 | Pier Francesco de Col (Michigan) | 76 | 75 | 72 | 223 |
| T58 | Harry Plowman-Ollington (Minnesota) | 77 | 71 | 75 | 223 |
| T67 | Luke DeHaven (Northern Illinois) | 76 | 78 | 73 | 227 |
| T67 | Scott Boyajian (Aurora University) | 71 | 80 | 76 | 227 |
| T72 | Josh LaBounty (Northern Illinois) | 78 | 76 | 75 | 229 |
| 74 | Egor Zotov (Miami University(OH)) | 72 | 79 | 79 | 230 |
| 75 | Craig Schlegel (Aurora University) | 74 | 77 | 80 | 231 |
| 76 | Andrew Schrader (Aurora University) | 75 | 81 | 76 | 232 |
| 78 | Michael Terblanche (Missouri) | 75 | 83 | 79 | 237 |
| 79 | Robbie Morway (Wisconsin) | 77 | 88 | 75 | 240 |
| 80 | Tyler McDowell (Northern Illinois) | 88 | 84 | 0 | 172 |