At the end of the 2018-19 season, Wisconsin men's golf coach Michael Burcin sat down with Sam Anderson for a little heart-to-heart. 
2019 Wisconsin Badgers men's golf team
| | Name | Yr. | Hometown/school |
| --- | --- | --- | --- |
| | Sam Anderson | Jr. | Stoughton, Wis. |
| | Griffin Barela | Jr. | Lakewood, Colo. |
| | Jack Blair | Fr. | Wauwatosa, WIs. (Milw. Marquette HS) |
| | Tom Calbi | Jr. | Barrington, Ill. |
| | Cameron Frazier | So. | Cincinnati, Ohio (St. Xavier HS) |
| | Sebastian Iqbal | Fr. | San Jose, Calif. (Pioneer HS) |
| | Pete Kuhl | Sr. | Morton, Ill. |
| | Robbie Morway | So. | Mequon, Wis. (Homestead HS) |
| | Nick Robinson | Jr. | Palos Verdes, Calif. |
| | Chip Savarie | Fr. | Winnetka, Ill. (Loyola Academy) |
| | Coalter Smith | Fr. | Grosse Point Farms, Mich. (South HS) |
| | Coaches | | |
| | Michael Burcin | | Head coach |
| | Chris Gilbert | | Assistant coach |
| | | | |
The gist of the one-sided conversation was that Burcin thought Anderson had too much talent to be a middle-of-the-pack finisher and needed to change his practice habits if he was ever going to come close to realizing his potential.
It was something Anderson needed to hear, a bit of tough love delivered in just the right way.
Anderson responded the way Burcin hoped he would.
Earlier this week, the junior from Stoughton broke par in all three rounds at University Ridge and shot a career-best 54-hole score of 6-under 210 to finish ninth in the season-opening Badger Invitational at University Ridge. Wisconsin finished 11th in the 16-team field.
"Sam and I had a productive talk at the end of last year," Burcin said. "I said, 'You're as physically gifted as the guys I've coached who are out on tour, but you have to change the way you go about practice and how you do things.'
"I know his dad and I were coming at him with the same message. He's got another mentor who watches him play golf a lot of golf. I think everyone was saying, 'Listen, you can play professional golf, but your practice habits have to change.' He really took that to heart immediately and changed the way he does things. I'm really proud of him.
"He's all in. He's not even the same kid."
With Anderson, junior Griffin Barela of Lakewood, Colo., and senior Pete Kuhl of Morton, Ill., leading the way and some talented freshmen showing they're ready to contribute immediately, the Badgers could be sneaky good this season. Barela averaged 72.78 last year and had three top-10 finishes and the consistent Kuhl was among the top three Badgers in eight of 11 tournaments.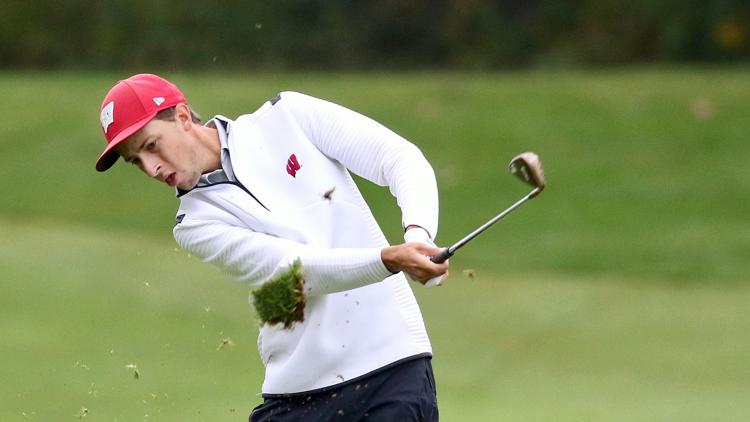 Replacing graduated senior and No. 1 player Jordan Hahn won't be easy, but Burcin likes what he sees from this group.
"Losing Jordan, that's hard," he said. "Hopefully, we can overcome that loss in pure numbers. We're deeper than we've ever been since I've been here."
The coach pointed to the fact that a pair of freshmen, 17-year-old Sebastian Iqbal of San Jose, Calif., and Coalter Smith of Grosse Pointe Farms, Mich., finished second and third in six-round team qualifying and then performed well in their first collegiate event. Both closed with team-leading 69s in the Badger Invite; they tied for 47th place at 5-over 221.
After opening 299-291, the Badgers shot 8-under 280 in Tuesday's final round at U Ridge. In addition to the 69s by Iqbal and Smith, Anderson and junior Tom Calbi of Barrington, Ill., shot 71s.
"We counted four under-par scores," Burcin said. "That doesn't happen every day."
Though the Badgers finished 11th, they were just six shots behind sixth-place Coastal Carolina and nine shots behind fourth-place Illinois State. Notre Dame ran away to a 14-shot victory margin at 22-under 842.
"(Tuesday) was awesome," Burcin said. "I think these freshmen are really good."
So good that they bumped Kuhl from the lineup. For the first time in his career, he played as an individual, as did sophomore Cameron Frazier, senior Nick Robinson, freshman Jack Blair and junior Robbie Morway.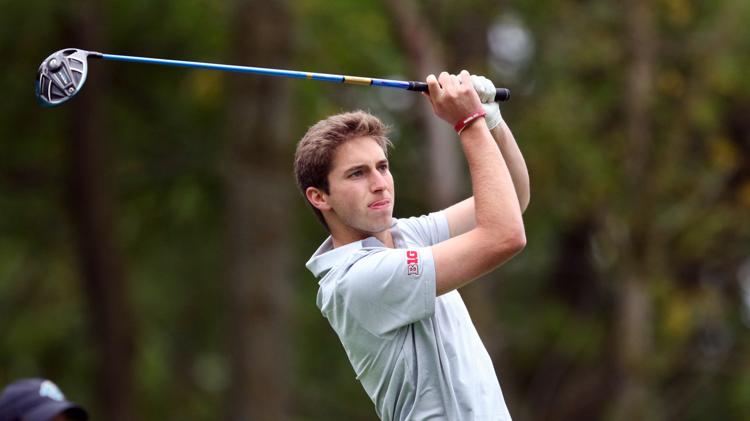 Robinson is coming back from shoulder surgery 11 months ago and Burcin was encouraged by his final-round 70. Morway shot 87-88-86, but deserved credit, Burcin said, just for trying to play.
"Robbie had both labrums repaired in his hips, two procedures done over the course of six weeks," the coach said. "They had to grind down the hip bones on both sides. It was an injury based on kind of how he's built. He's still having a hard time walking and getting around. He's a gutsy kid. He's still in a lot of pain."
UW next plays in the Bearcat Invitational, Sept. 30 and Oct. 1 in Cincinnati. The Badgers also are scheduled to play in the Marquette Intercollegiate, Oct. 6 through 8 at Erin Hills, the Pleasant View Invitational Oct. 13 and 14 at Pleasant View Golf Course in Middleton, and the Musketeer Classic, Oct. 21 and 22 in Cincinnati.
Wisconsin concludes its fall season in early November at the White Sands Intercollegiate at the Ocean Club Golf Course in Nassau, Bahamas. Burcin said the course, at the Atlantis Bahamas Resort, escaped serious damage from Hurricane Dorian.
"Evidently, it's fine," he said. "Very, very minimal damage. We had heard it was OK and we got the official email yesterday (that the tournament would go on as scheduled)."