To do what Jacob Beckman did Sunday — make his college decision before Christmas of his junior year — there had to be ability (on his part), interest (on the part of college golf coaches) and an offer (made and accepted). 
That it came from University of Wisconsin coach Michael Burcin and means the Middleton golfer will get to stay close to home to pursue a business degree and play golf for the Badgers? It will be a Merry Christmas, indeed.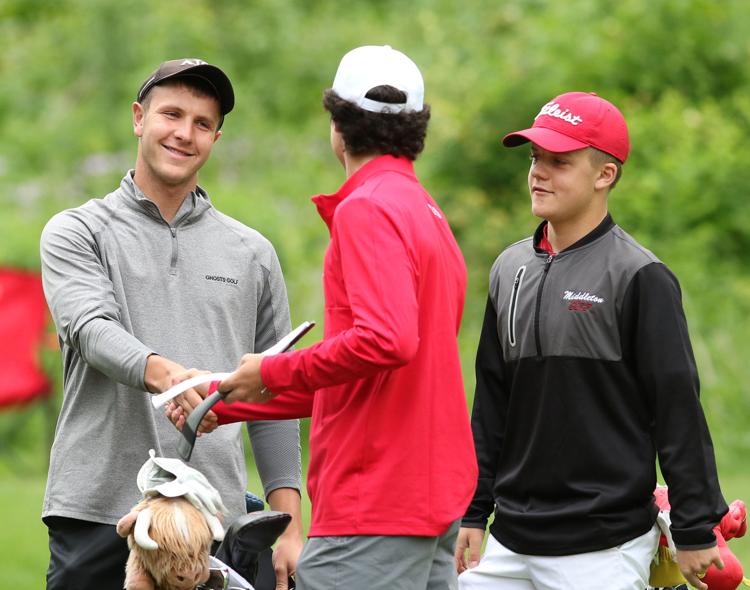 Beckman, the No. 1 golfer in Wisconsin.golf boys Class of 2021 state rankings, became the first golfer among his class to make his college plans known. He told Wisconsin.golf in a telephone interview Tuesday that UW was the only school to offer, but he had initiated conversations with a number of other NCAA Division I schools before sharing his decision with Burcin via telephone Sunday night.
In doing so, Beckman gives the Badgers at least one in-state recruit in three consecutive classes for the first time since the 2014-15 season. Former Milwaukee Marquette Jack Blair joined the UW program in August and Kenosha Tremper senior Cameron Huss will join the Badgers in the fall of 2020.
"I think he's making the statement that there is a lot of talent in-state," said Beckman, who becomes the first top-ranked in-state golfer to cast his lot with UW since Wisconsin.golf started ranking junior golfers by class in 2016. "He's making a push now to really land some of that top talent at Wisconsin."
Beckman admitted he was an easy sell. Although he was born in Boston and lived two years there, two years in San Francisco, three years in Green Bay, eight years in New Jersey and the last three years in Middleton, he has always identified as a Badger and can't wait to live out his dream of attending UW.
"I've moved all around the country, but with my dad (Mark) going to the (UW) I've always been a Badger fan," Beckman said. "Wisconsin has always been on my radar. You could say that it's been my dream school since about seventh grade when I would talk about it with my buddies out in (Englewood Cliffs) New Jersey when we were playing holes on our old home course.
"(Burcin) is really doing a good job of getting the talent in-state to go there. I was never really worried about having options on the table. I knew I wanted to make an early decision. Right from the get-go, Coach Burcin and I connected on a golf level as well as a personal level to really feel confident in this decision."
For his part, the 16-year-old Beckman — with the help of swing coach Larry Tiziani — has done the early work to become the most identifiable in-state recruit in his class in two years of high school golf.
The two-time WIAA Division 1 state qualifier tied for 28th at University Ridge as a freshman before starting to make a name for himself on the junior golf circuit during the summer of 2018. Beckman shot 72-78 at Johnson Park Golf Course in Racine to win the stroke-play qualifier in the 16-and-under division of the Wisconsin Junior Masters (and reached the semifinals of match play). He also finished third at a WPGA Players Tour event at Blackwolf Run Golf Course in Kohler and later won WPGA Junior Tour events in Janesville and Waunakee.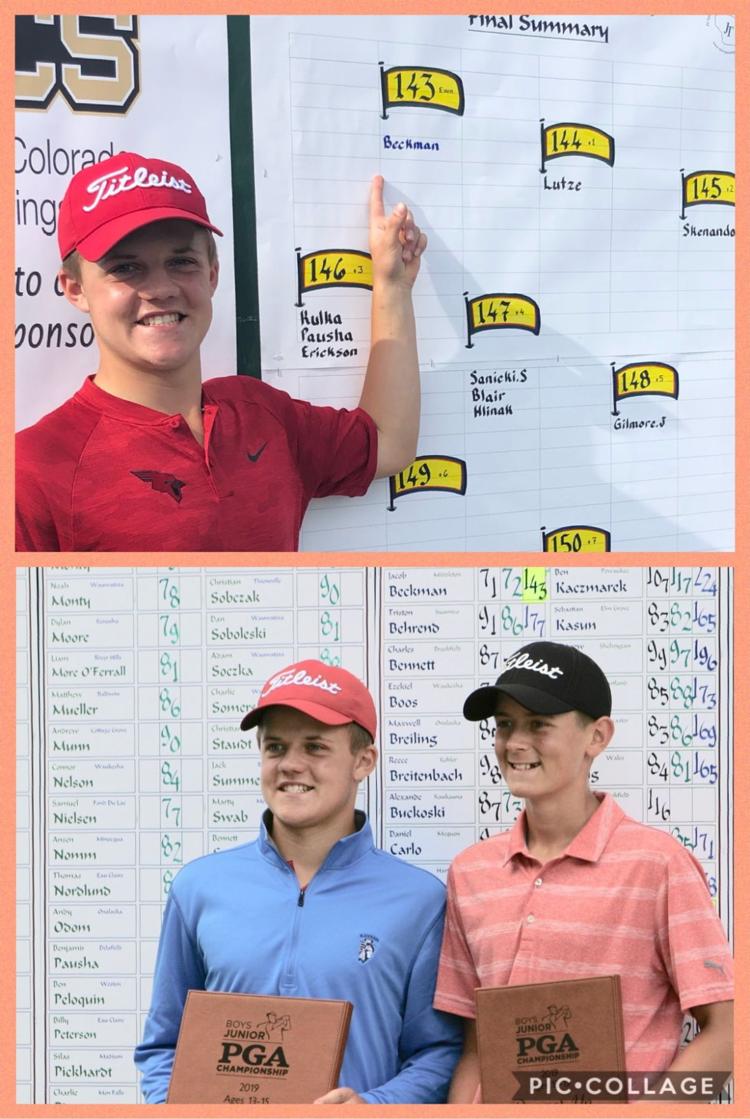 This past summer, Beckman broke through with a victory at the WPGA Junior Championship, shooting 71 at Brown Deer Park Golf Course and 72 at Dretzka Park Golf Course, to qualify for the National PGA Junior in Connecticut where he shot 71-76 and missed the 36-hole cut by six shots. He rebounded to finish ninth at the Wisconsin State Amateur at the Golf Courses of Lawsonia in Green Lake and 12th at the WSGA Junior Boys Championship at Edelweiss Chalet Country Club in New Glarus.
In addition, Beckman branched out and won the local qualifier for the AJGA WinCraft/McArthur Towel & Sports Future Legends Tournament at the Legend at Merrill Hills Country Club in Waukesha. With Burcin watching, Beckman shot 79-76-78 and tied for 38th place in the 59-golfer field. It was his first AJGA event.
"The early success was extremely important," Beckman said of scoring his UW offer. "However, I don't think it's all that goes into getting recognized and being able to make this early decision. For me, I think it was my ability to bounce back after bad holes and (my) consistent scoring capabilities.
"There are more eyes on you when you keep putting yourself up there (in the) top 10, top five in a lot of these events and proving to coaches that you can play at the next level."
For now, however, Beckman is focused on maximizing his success at the high school level.
He and seniors Carson Frisch, Tommy Kriewaldt and Kip Sullivan are among the top six golfers returning for 2019 Division 1 state runner-up Middleton. The Cardinals, who haven't won a state championship since 2011, will be looking to keep Milwaukee Marquette from winning its third straight title.
"I'm extremely excited for the opportunity Wisconsin has given me and I'm extremely excited to be a Badger," Beckman said. "I can't wait for those days to come. But, right now, I'm extremely focused (on high school golf). I just got off the phone with Coach (Tom) Cabalka, talking about getting ready for this high school season. ... It's going to be an interesting year with how deep we're going to be. We were deep last year. We had the 'Core Four' with me, Tommy, Kip and Carson. There were three guys competing last year for that fifth spot and, this year, they're adding three more freshmen to compete for that spot and spots on JV as well."