Lee Reinke greeted the start of a new era in NCAA Division I golf Tuesday by pretending, just for a moment, that he was Brian Gutekunst – or any of the legendary Green Bay Packers general managers through the franchise's rich history that helped transform the community into "Titletown."
"I'm approaching it almost as if I have a bunch of free agents," the UW-Green Bay men's and women's golf coach said after a meeting of Phoenix athletic department staff in wake of the NCAA's decision Monday to restore a year of eligibility to spring sports athletes whose 2020 seasons were canceled by the COVID-19 pandemic. "Starting this morning I took the approach I'm maybe going to try and keep my own free agents and so I reached out to George."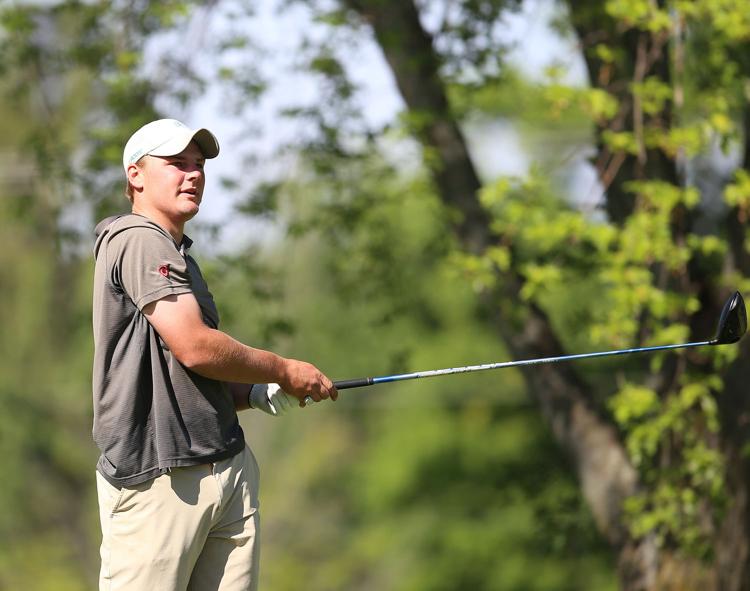 George would be 2019 Horizon League champion George Kneiser, a senior from Oconomowoc.
Kneiser won the Grover Page Classic in Jackson, Tenn., on March 10 only to have his college career come to a screeching halt two days later when the NCAA canceled its winter and spring championships. Acting on the NCAA's cue, individual conferences canceled all conference and non-conference competitions as most universities transitioned to online instruction for the balance of the semester.
The three seniors on Reinke's men's team each knew where they were going when it was time to leave golf behind. Brady Sarauer was headed to dental school at Marquette University in Milwaukee, Patrick Sicula was off to law school at the University of Wisconsin in Madison and Kneiser was going to explore professional golf options.
It was Kneiser's situation that prompted his coach to put on his GM hat once the NCAA opened the door to extended eligibility.
"I kind of said 'I'd be remiss if I didn't try to recruit you,' " Reinke said. "Especially given what he wants to do. Any agreement has to be beneficial for both parties and I think it would benefit him to potentially come back for another year, given the fact that how many pro tournaments are there going to be even access to? Even if he stays amateur, how many are there going to be?
"No one really knows at this point. Come back for another year. Hopefully a year from now, the landscape looks different and we move on."
2019-20 Wisconsin Division I golf rosters
| 2019-20 ROSTERS | Seniors | Juniors | Soph. | Frosh. |
| --- | --- | --- | --- | --- |
| Marquette men | 2 | 1 | 2 | 3 |
| UW-Green Bay men | 3 | 2 | 2 | 2 |
| UW-Green Bay women | 1 | 3 | 4 | 0 |
| Wisconsin men | 1 | 4 | 2 | 4 |
| Wisconsin women | 1 | 4 | 2 | 3 |
In the meantime, Division I golf coaches in Wisconsin spent Tuesday learning more from their athletic administrators about details of the NCAA decision. They were also coming to grips with the impact it will have over the next four years on roster management and recruiting.
"I thought for sure they'd take care of the seniors," Marquette coach Steve Bailey said of the NCAA. "I wasn't really sure they were going to let underclassmen count it as a redshirt year. But they didn't get to finish what they started, so it does make sense. 
"It will complicate things, for some, moving forward, especially the way recruiting goes. These next couple of classes could be affected quite a bit."
Indeed, the NCAA decision provides for relief from scholarship maximums – 4.5 for men's golf and 6 for women's golf — during the 2020-21 school year to account for incoming freshmen overlapping with 2019-20 seniors who otherwise would have graduated out of the program. However, those caps will not be relaxed in future years when coaches will be forced to juggle the influx of new recruits with current golfers who might take advantage of a replacement year for the lost 2020 season.
Nationally, college coaches have already acknowledged that the NCAA Transfer Portal, already a hive of activity among college athletes coming and going, could turn into a veritable Grand Central Station. Reinke and Bailey plan to exercise patience through this process, acknowledging that situations will vary and heighten the need to handle them on a case-by-case basis.
Bailey has two seniors – 2017 Big East Conference champion Matthew Bachmann and three-time all-Big East selection Matt Murlick – who were planning to depart the program after this spring. Bailey said he will "circle back with those guys now that they have this information," but he agreed that programs whose golfers and coaches communicate mutual interests openly and honestly will be the ones most likely to emerge from this historic period in NCAA golf history with the fewest disruptions.
"I feel pretty good about our situation," Bailey said. "But some schools could have three or four guys who are maybe already committed and then you might have guys who want to stay another year. How you balance that becomes the big question for a lot of folks."
That is one of many questions Kneiser is considering as he begins to ponder his future and whether or not college golf remains a part of it.
"It's tough to really grasp anything at this point about my future," Kneiser wrote in a text message to Wisconsin.Golf. "I would say I am definitely glad the NCAA made the decision they did. I know a lot of seniors and college athletes in general that were devastated when the original news came out with COVID-19 and everything. It's far too early in the pandemic to really tell what this will all entail and how long it will take everything to settle down.
"When I have a better understanding of how this summer and beyond will pan out, I will be able to make a decision. But to say anything now would be ignorant. I'm just glad to be able to have options at this point in time since a few weeks back I wasn't expecting to have any options."