Illinois has long sent hordes of summer visitors to the golf courses of Door County and the Wisconsin Dells. And Wisconsin has returned the favor, at least in sending a few favorite sons to help the University of Illinois men's golf program.
In the 1980s, Edgerton's Steve Stricker bypassed his home state university's golf program to play at Illinois, where he merely won All America honors three times along with three Big Ten Conference championships and a host of other awards. In the early 2010s, Osceola's Charlie Danielson took his talents to Champaign, helping the Illini win four consecutive Big Ten titles and earning individual honors himself as a senior in 2016. Two years ago, Hartland Arrowhead golfer Piercen Hunt, a two-time WIAA state champion, signed on with the Illini where, just a sophomore, he already is showing signs of stardom. He recently shot back-to-back career-low 69s in leading his team to a top-five finish at the Blessings Collegiate Invitational in Arkansas, a tournament shown live on Golf Channel.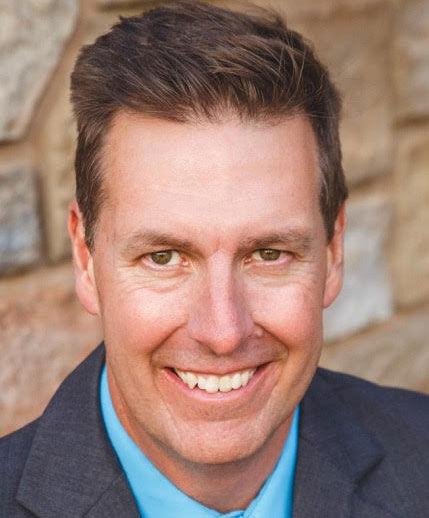 Now the latest contribution to the Illinois program to come from Wisconsin is Jim Buyze, who after 17 seasons as the head pro at Wild Ridge Golf Course in Eau Claire has signed on with Troon Golf to become director of golf at the school's Atkins Golf Club facilities. Buyze began his duties at Champaign-Urbana in September and his arrival came at a time of a major upgrade for a program that already boasts some of the finest facilities in college golf.
This month, the university will open the pro shop, driving range and putting green to the public and next spring will begin limited play on the newly renovated golf course itself, a gift to the school's Division of Intercollegiate Athletics last year. The course, formerly Stone Creek Golf Club, had been built 20 years ago by Atkins Development Company as a place for the university's men's and women's golf teams to play.
"Mr. Atkins was an avid golfer and decided the university needed a better place to play," Buyze said. After the death of its builder, his family, which did not have their patriarch's attachment to the game, continued to own it but eventually decided to give the golf course to the university.
"But that's not the whole story," Buyze said. "The university didn't want it."
In recent years the school's teams were not even playing at Stone Creek because it had gone "soft and slow," Buyze said, and didn't offer the championship-level conditioning the teams needed. So the family sweetened its offer, adding $5 million to pay for a total renovation of the greens, bunkers and other course features. That work, overseen by Wadsworth Golf Construction Company, will yield a course that will be fast and firm and worthy of play by men's teams which have won the last six Big Ten championships and 10 of the last 11 as well as by the strong Illinois women's program.
"It's going to be an awesome course," Buyze said, capable of stretching to 7,500 yards from the tips. The greens were renovated six at a time and are growing in nicely, he said, and the plan is for men's and women's teams to begin using it by April before it is opened to the public about June 1.
Buyze is still getting used to his new role in the Illinois program, occasionally using the third person in describing events before catching himself. "I have to quit saying they," he laughed. "It's our, now."
Buyze may have spent 17 years in Eau Claire and earlier stints at top Lake Geneva golf resorts but he also claims Illinois roots. He went to high school in Sterling and played college basketball and golf at Parkland College in Champaign. As a junior golfer he remembers competing against Mike Small, for 22 years the men's golf coach at Illinois whose teams have won 11 Big Ten titles and numerous NCAA honors, and Todd Hamilton, the former PGA Tour pro who won 14 international titles, mostly in Japan.
"To come back to where a lot of those memories were made … was just an opportunity that was too good to pass up," Buyze said. "There's a lot of local connections back to our younger days, and that's kind of fun."
It also helped to make the change after touring the Illinois golf facilities, which even his wife, a non-golfer, recognized as "really big-time," he said. The Demirjian Indoor and Lauritsen/Wohlers Outdoor training facilities feature team lounges, indoor and outdoor short-game areas, hitting bays with the latest high-tech analysis capabilities and multiple fairway and tee areas capable of emulating any conditions the golfers might find, including various kinds of grasses.
Add to that a newly renovated championship-caliber golf course and the school is poised to maintain its prominent place at the top of the college golf food chain for some time.
"Yeah, we want to be on that level. We want a course in the Big Ten that everybody wants to play, and the NCAA wants to play, too," Buyze said. "But to be competitive as far as recruiting you have to have that. The university's just made that commitment. They're all in on golf. They've 100 percent committed to golf. And yes, it's not a high revenue sport but … golf's not that expensive, either.
"That being said, the expectations and the demands are going to match it," Buyze said, and the school's new affiliation with Troon, a national golf management company, will give him the resources he needs to do the job.
It also helps with recruiting that so many Illinois players have gone on to professional careers. Small, the men's coach, played mini-tours for many years and is still competitive, recently winning his fifth Illinois PGA senior tournament. Other successful alumni include D.A. Points, Thomas Pieters, Charlie Danielson – another Wisconsin contribution to Illinois golf – Scott Langley and, of course, Stricker.
Buyze said golf alumni are strong supporters of the program, financially and otherwise. When Stricker was unable to attend a recent team fundraiser because he was captain of the Ryder Cup team, he sent his signed Ryder Cup golf bag for the auction, and teased that when he attends in the future he might bring along a certain celebrated trophy.
Recruits notice things like that.
"To get that kind of support from alumni, and obviously Steve is the most successful one, that makes it pretty attractive," Buyze said. "That's a part of it. It doesn't hurt to have a Steve Stricker talk to a bunch of recruits. When you've got that history and people want to play on tour, they're going to go where others have done it. As long as Coach Small is here they're going to continue to get these top players. I think setting up the facilities for the future is part of the process."
The school's women's team is also strong and should contend for the Big Ten title next season, Buyze said. The team is coached by Renee Sloan, in her 16th season. The former Renee Heiken played at Illinois from 1990-93 and is still the most decorated golfer in school history. Sloan was named Big Ten coach of the year in 2019 after taking her team to its first NCAA Championship tournament.
When it opens in 2022, Atkins Golf Course will charge $79 per round, higher than most public courses in the Champaign-Urbana area. Buyze said he hopes local players will still find value in the higher green fees but expects the course will draw from Chicago, Rockford, Indianapolis and other nearby cities as well.
"Hopefully we get some travelers from Wisconsin coming down," he said. "It's going to be worth the drive."