After Lee Reinke loaded up the SUV and his UW-Green Bay men's golf team began its nine-hour journey Saturday to the Murray State Invitational, the hardest part of the drive for the Phoenix coach was watching his speed.
2019-20 UW-Green Bay Men's Golf Roster
| | Name | Yr. | Hometown/school |
| --- | --- | --- | --- |
| | Ben Gilles | Jr. | Madison, Wis. (Edgewood HS) |
| | George Kneiser | Sr. | Oconomowoc, Wis. |
| | Zak Kulka | Fr. | Beaver Dam, Wis. |
| | Max Pasher | Jr. | Mequon, Wis. (Homestead HS) |
| | Brady Sarauer | Sr. | Fond du Lac, Wis. (St. Mary's Springs HS) |
| | Austin Schnell | So. | Mishicot, Wis. |
| | Ryan Schuelke | So. | Manawa, Wis. |
| | Patrick Sicula | Sr. | Whitefish Bay, Wis. |
| | Coaches | | Position |
| | Lee Reinke | | Director of golf |
| | Matt Wood | | Assistant coach |
| | | | |
Reinke couldn't wait to get there.
That speaks to the level of excitement for a program coming off a sixth-place finish in the Horizon League — behind medalist George Kneiser — with just one senior in the 2018-19 lineup. Seven golfers return, including Kneiser, and Reinke adds an impact freshman in Beaver Dam's Zak Kulka, whose sister Ashley plays for the Phoenix women's team, to create the most competitive environment that his men's team has enjoyed entering his fifth season.
"We've always had good players in the past — from Joe (Duchateau) to Ryan (Reinke) to Jimmy (Albright) to Gene (Kiela)," Reinke said. "We've got the best top-to-bottom team that we've had, which is pretty exciting. They all had really decent summers. I'm excited to see where we go with everybody having had some tournament experience. I think we can be pretty darn good."
The competition his Phoenix will see Monday and Tuesday in Murray, Ky., won't be much different than what they saw competing for the five spots in the Week 1 lineup. 
Austin Schnell, a sophomore from Mishicot, won the qualifying battle and will start the season as the No. 1 golfer in the lineup. However, there is too much experience behind him in seniors Brady Sarauer and Kneiser, sophomore Ryan Schuelke and junior Max Pasher.
Even the battle for the individual spot at Murray State required one extra day of qualifying between junior Ben Gilles and Kulka. Gilles won it, fittingly, on a playoff hole after both golfers shot even-par 72 during regulation.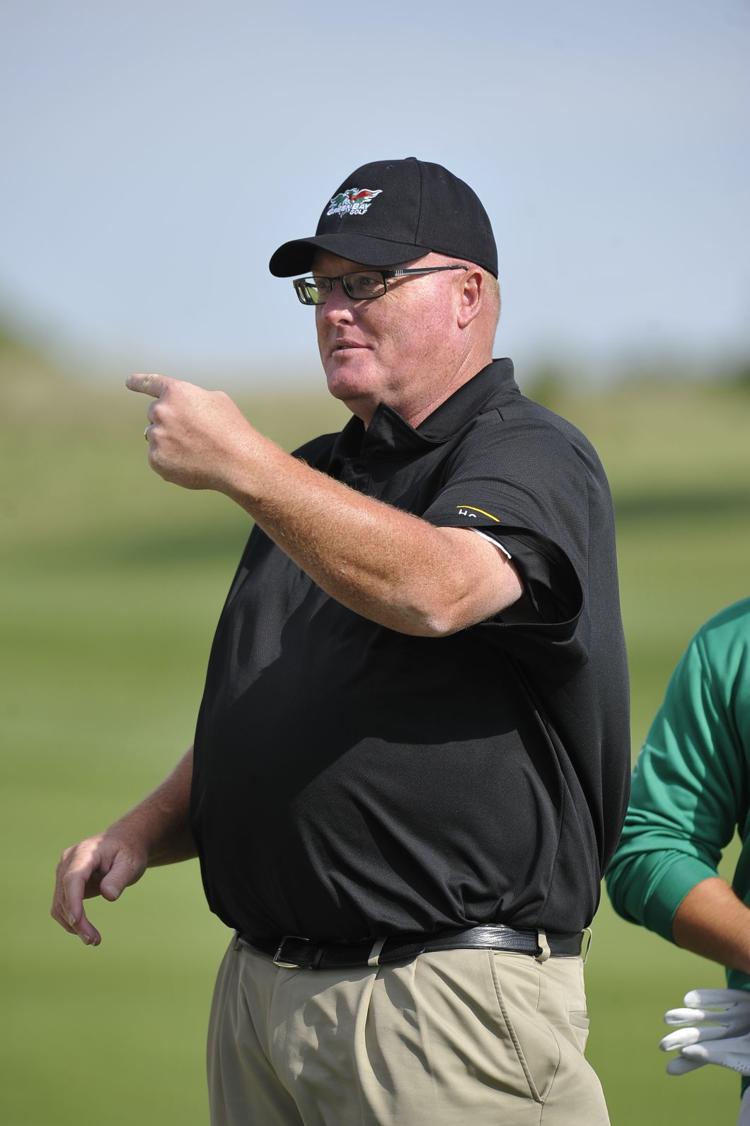 "It's been a hard process to get that through," Reinke said of building competition from inside his program out. "I think we're finally to the point where they are. I've always preached that we're not going to be competitive in tournaments until we can be competitive amongst ourselves."
That competitive environment extends beyond the collegiate season and into the summer these days for the Phoenix.
At the Wisconsin State Golf Association Four-Ball Championship, for example, Reinke and Schnell teamed up and reached the quarterfinals before they ran into the buzzsaw of Kneiser and Pasher and lost, 6-and-5. Kneiser and Pasher reached the championship match where they lost to UWGB alum Joe DuChateau and former Valparaiso golfer Thomas Wettstein in 20 holes.
Kneiser went on to finish seventh in the WSGA player-of-the-year points standings, highlighted by top-10 finishes at the WSGA Four-Ball Championship and the Ray Fischer State Amateur and a top-25 finish at the Wisconsin State Amateur.  Pasher (25th), Gilles (41st), Sarauer (52nd), Kulka (55th) and Schnell (10th), who spent much of his summer caddying at Whistling Straits, also helped put UWGB golf on the amateur radar over the summer.
"It's kind of neat when you hear from a Bob Gregorski or a Stacey Gassner, saying 'Hey, I played with one of your guys. Man, they're a super nice kids. They played well and conducted themselves well,'" Reinke said. "That's what I'm about, too. I hold them to be accountable and, at the same time, they hold me, too."
The Phoenix is one of four teams among those that finished in the top six at the 2019 Horizon League Championships to bring back four golfers from that event. UWGB has not finished higher than fifth in the Horizon League since 2012 when it finished second.
"It's taken a long time to get here, but now everyone is competitive among themselves within the team," Reinke said. "So when we get somewhere, we're not open-eyed and we're used to the competition because we have it on the travel team."