All Isabelle Maleki wanted to do last summer was win a golf tournament.
It didn't matter where. It didn't matter when. It didn't matter which one.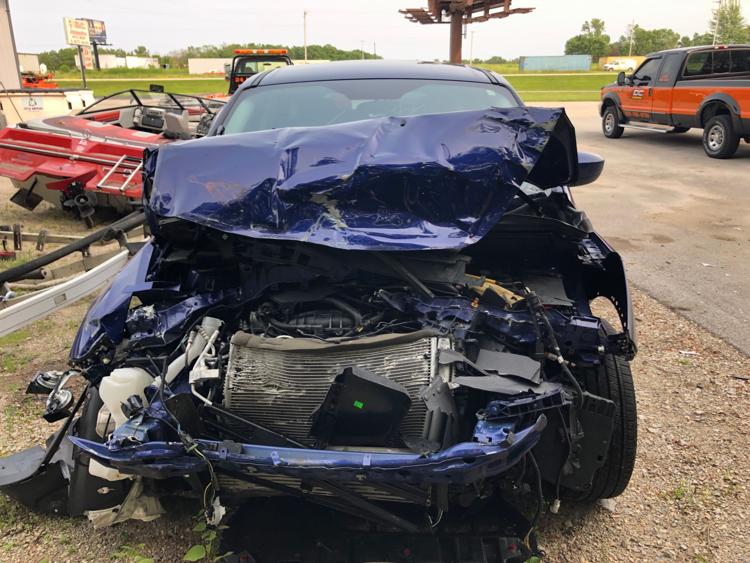 A reluctant golfer all through high school at Mequon Homestead, Maleki had thoroughly enjoyed her freshman season at UW-Green Bay. She played in all 10 tournaments for the Phoenix, tying for 16th place at the Horizon League Championship near Orlando in April, and knew there was much more to accomplish.
And then, in the split-second it took for a truck towing a boat to turn in front of Maleki's Ford Escape on a Door County highway on the Fourth of July, her view of what's  important took a serious and sudden turn. As she sat there, seat-belted into the driver's seat and pressed up against the airbag that likely saved her life, Maleki looked out at the mangled mess that was the hood of her car, tried to process what had just happened and wondered if she would be OK.
She would be more than OK.
One month and one day after walking away from the scariest moment of her then-19-year-old life with just some back pain and a sore wrist, Maleki scored that golf victory she so coveted. After playing some of the best golf of her career in the weeks after the accident, she went to Wild Rock Golf Club near Wisconsin Dells and won the Wisconsin Women's State Golf Association Father-Daughter Championship with her dad, Sy, who will never forget the fear he and his wife Katie felt driving the 25 miles from their summer home in Egg Harbor to the scene of his oldest daughter's accident and knew what it meant to have that opportunity.
"When something like that happens, you sort of step back and take stock in your blessings and take stock in you family," Sy Maleki was saying by phone from the family's home in Mequon the other day as he and his wife were preparing to fly their four children to Cabo San Lucas for a special family Thanksgiving. "And (you) realize how precious life is and the time with your family is."
Fun with her families
The Maleki summer home in Door County has been in their family for more than 40 years. 
Sy Maleki calls it their "happy place." It's a place where family from all over the country can come to golf at nearby Horseshoe Bay Country Club, go swimming, go boating, ride jet skis and just enjoy life away from its daily bustle. It's typically a particularly busy place over the Memorial Day, Fourth of July and Labor Day holidays.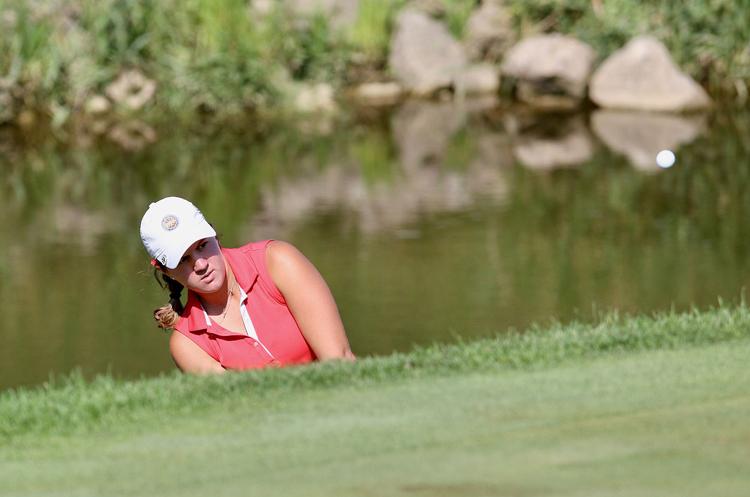 "It's just a place to get away from everything," Maleki said. "I'm usually outside for the whole, entire day."
"These days, it's harder to get everybody together at the same time," said Sy Maleki, who has one son — Charlie, a former Marquette golfer — out of college, Isabelle in college and two younger children, Oliver and Lillian, still in high school. "But it seems like everybody makes a point to do their best, when we're there for an extended period of time, to be there as long as they can be."
That was the plan for Isabelle over this Fourth of July holiday.
On this day, however, there was the opportunity to play in a scramble tournament in Denmark that was a fundraiser for the Circle Tap Dukes men's professional fast-pitch softball team sponsored by the bar where Maleki's teammate Leah Hansen works during the summer. Hansen and her UWGB teammates have become Maleki's "other family" and there is nothing she wouldn't do for them, so she kissed her parents good-bye, climbed into her car and set off for the outing.
Unfortunately for Maleki, she never made it.
"It was in the morning ... and I was probably about 20 minutes into my drive," Maleki recalled this week, describing the area of Highway 57 south of Sturgeon Bay near Renard's Cheese where the speed limit is 65 but there are areas that allow for turns and cross-traffic. "I was heading south. Someone who was towing a boat was going north, but he needed to go west so he had to cross my lane.
"He either didn't see me or he forgot he was towing a boat. I slammed on the brakes, but there wasn't enough time. I hit the boat going about 60 (mph)."
'Kind of an ugly scene'
All kinds of thoughts raced through Sy Maleki's head when he answered a call from his daughter's number and heard a voice he didn't recognize.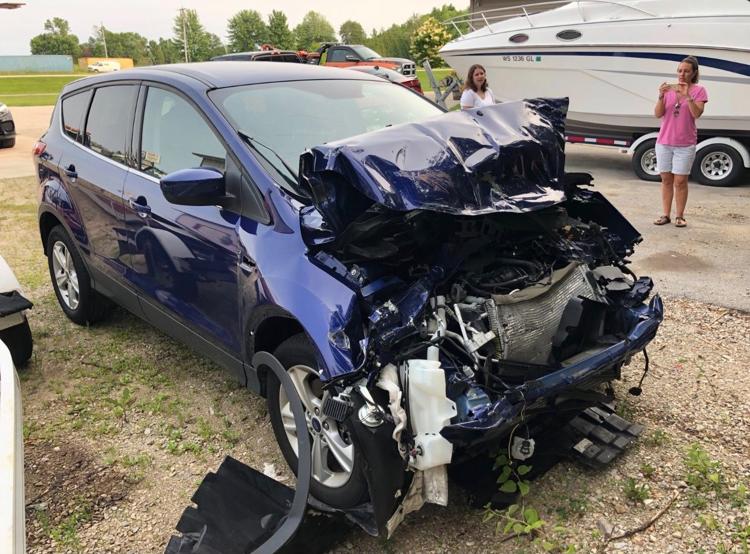 "A person who had seen the accident and who had pulled over somehow got Isabelle's cell phone," Sy Maleki said, remembering that Isabelle later told him she was still in her car when the call was placed. "She called Katie and I and said 'Your daughter has been in a bad accident. I think she's OK. I think you should get here.' As a parent, you don't know what was going on, but what was going through your head was kind of frightening other than the fact that she said 'I think she's OK.' "
Thankfully, the scene of the wreck was far worse than Isabelle's condition.
The highway had been shut down. Flares outlined the road. Sy Maleki said there were at least five police cars, two fire trucks and a couple of ambulances.
"We pulled up and there was Isabelle's car all smashed in (and) a boat lying in the ditch," Sy Maleki said. "Kind of an ugly scene."
The Malekis found Isabelle in the back of an ambulance. Much to their relief, she looked nothing like someone who'd just broadsided a 23-foot day boat. 
"I had a few scratches," Isabelle said. "But if you would have seen me, you would have never even known I was in an accident." 
A summer to remember
Likewise, if you were to look at Maleki's summer resume, you would never know that anything happened after she tied for 17th at the Wisconsin State Women's Open and lost in the semifinals of the WWSGA State Match Play, both in June, to start an ambitious summer schedule.
Nothing life-threatening, at least. Maleki played some of the best golf of her life in the days and weeks following the Fourth of July wreck.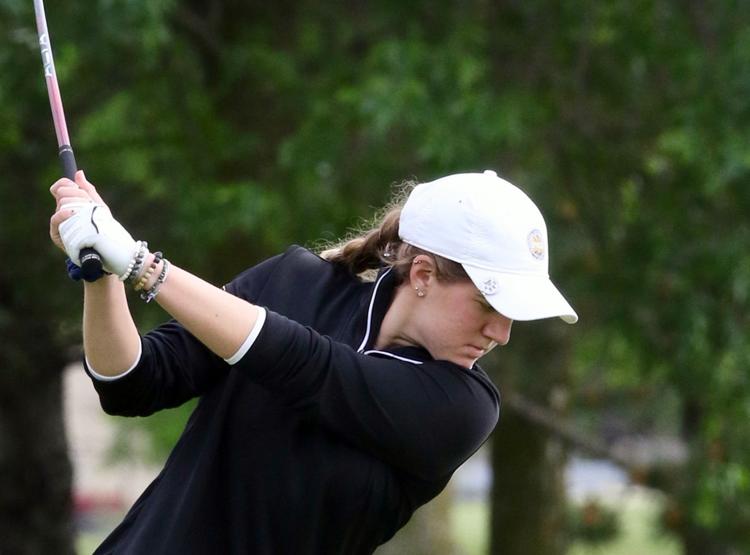 Four days after the accident, she and UWGB teammate Katie Warpinski shot 2-under-par 70 to tie for third at the WWSGA State Bestball Championship at Bishops Bay CC near Middleton. The next day, Maleki shot 72 at The Preserve at Oak Meadows near Chicago and missed qualifying for the U.S. Women's Amateur by one shot, losing in a 7-for-2 playoff for alternate status.
After that, Maleki tied for eighth at the Wisconsin Women's State Amateur at La Crosse CC and tied for third at the Badger Mutual Insurance Women's Amateur where she shot 75-77 at Brown Deer Park GC in Milwaukee and finished five strokes behind repeat champion Bobbi Stricker of Madison.
A sports psychologist who works with the UWGB golf teams would later offer perspective to Maleki on why she played so well after what had happened.
"What he said was it put life into perspective for me," Maleki said. "I just went out and played like I don't even know. I just played really relaxed."
Nothing topped the fun she had playing in the WWSGA State Father-Daughter for the first time. 
"For whatever reason, we had never played in it before," said Sy Maleki, who is a Principal and Senior Wealth Management Advisor at Beauchamp Maleki Group and, in the past, has found it difficult to schedule time off for those kind of events. "I made it a point this year to sign up. It was kind of a late entry.
"Any time I get a chance to play golf with Isabelle is a special time."
This time, it was extra special. They made six birdies in a 2-under 70 and won the 47-team event that has become one of the most popular on the WWSGA schedule by one shot over four other teams at Wild Rock GC.
Sy Maleki said it helped to have an NCAA Division I golfer on his team bombing drives from the forward tees. Isabelle Maleki noted that, while she did drive two par-4s, there was one drive that came to rest in a deep divot that her dad knocked to within 3 feet — "An amazing iron shot," Isabelle said — in the modified alternate-shot format, giving his daughter a tap-in birdie putt.
"We just had a great time," said Sy, who had joked to his daughter on his way to the course "we're going down and winning," to which Isabelle replied: "OK, Dad, we'll try."
Then again, when Sy Maleki looks across the dinner table at his family this Thanksgiving Day in the tropical paradise of Cabo San Lucas on a trip his wife arranged when she realized the whole family would be available all weekend, he'll remember he was a winner even before he and Isabelle hoisted the state Father-Daughter trophy.
A sheriff's deputy told him as much the day of his daughter's accident as they waited for paramedics to finish tending to Isabelle.
"He put his arm around me," Sy Maleki said, "and told me 'This is a good day, Papa. We don't see accidents like this end with people walking away very often.' "