WISCONSIN DELLS – Golfers playing the first two holes on the Lake Course at Trappers Turn can't help but notice the heavy machinery at work on the ridge above them and wonder what's going on.
It's not what's going on, but what's going in: a 12-hole short course designed by Andy North.
Construction on the course, which began last fall but was suspended in the spring because of the coronavirus pandemic, resumed in early June. 12North – the tentative course name – will open in late spring or early summer of 2021.
I toured the roughed-in holes recently with Patrick Steffes, the PGA general manager and director of golf at Trappers. About 30 percent of the work was done on the $1 million project.
Based on what I saw it's going to stack up with any short course in the country on the fun-o-meter. People will talk about 12North the way they talk about The Cradle at Pinehurst, The Preserve at Bandon Dunes and The Sandbox at Sand Valley Resort in the Town of Rome.
These one-shot courses are redefining the par-3 model and incentivizing golfers to stick around after they've played 18 or 36 holes, spend more money and have more fun. They are courses you can play with your buddies in less than two hours, with a wedge and putter, a beverage in hand and the needle out.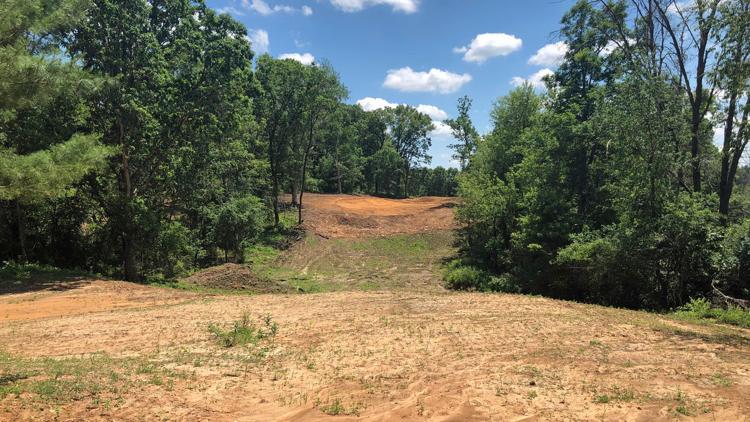 Eightsomes at 12North not only will be tolerated but encouraged. There will be no formal tee markers, but rather suggested teeing areas.
"We want golfers to play the holes from wherever they want," Steffes said.
Most of the holes will be under 100 yards, though a few can be stretched to 130-140.
Why 12 holes? Because that's what fit. It wasn't about the number of holes up on that ridge, but rather the quality of their design. North, the two-time U.S. Open champion from Madison, imagined what is essentially a 1/4th-scale major championship venue. Craig Haltom of Oliphant Golf, who has a Midas touch when it comes to moving dirt, is overseeing construction.
The greens are fantastic oversized, multitiered, sloping carnival rides, each one offering myriad pin positions ranging from "hey, that was easy" to "%$#@*!". There are false fronts to reject mediocre shots and bunkers to catch wayward ones.
The putting surfaces can be accessed by air or by ground, some of them even with a putter from the teeing area of choice. When you can play a hole with a high lob wedge, a turf-hugging bump-and-run or anything in between, it just adds to the fun. I could see golfers playing a game of H-O-R-S-E on 12North – "OK, hit this green with a two-hopper."
A dramatic boomerang double green wraps around a tree and serves the fourth and seventh holes. The massive putting surface on the downhill eighth hole is three clubs deep and triple-tiered. A punchbowl green on No. 10 should produce its share of holes-in-one.
Steffes said North wanted the 12th and final hole to stand apart from the rest, if that's possible. It will be lined with a bunker on the right side that will encroach into the putting surface.
The greens will be bentgrass and the surrounds fescue, all laid over 3,000 tons of imported sand.
The rates have not yet been determined, but golfers who play any combination of the 27 big holes at Trappers will get a discount. The views from up on the ridge are a bonus.
Whatever the cost, 12North promises to be a 90-minute amusement ride. Think Kalahari, without the water.