Just days after it opened for play with the approval of local law enforcement officials and the county health officer, Menomonie Golf and Country Club was closed for part of the weekend.
Not by force of the state, though, where Gov. Tony Evers has declared a safer-at-home directive to combat the coronavirus that appeared to include golf courses.
It was closed by snow.
This is, after all, still early April in Wisconsin.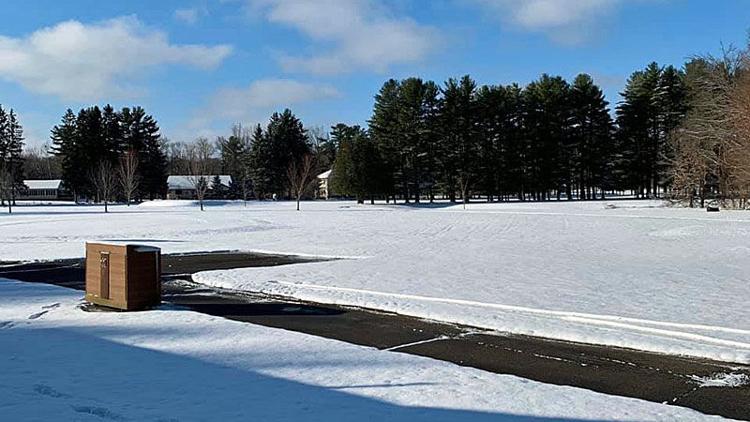 But on Sunday conditions had improved and play was again on. The first foursome teed off at 10:30 and by the end of the day roughly 112 golfers had played the nine-hole course – and some played it twice – observing the strict social distancing rules set by officials who consented to opening the golf courses in Dunn County in western Wisconsin.
For owner Ryan Parker, it was a chance to take advantage of spring weather that does not always favor golf course operators as well as an opportunity for course members to get a break from at-home distancing.
"They are extremely pleased," he said. "We have such a family member-based course. We do our Badger games together, we do our Packer games together. They are really our second family. They don't want to see us (struggle financially). The community needs this. The community needs an outlet."
Do you think golf courses in Wisconsin should be able to stay open during Gov. Evers' safer-at-home order?
Most communities do not have golf as an outlet these days. Evers' order has been interpreted as including golf courses on the list of non-essential businesses so most across the state are closed. Courses in Dunn County were allowed to open, though, after the Menomonie police chief, Dunn County sheriff and county public health officer wrote a letter allowing courses to open if certain conditions were taken to protect the health of golfers. In short, the officials said Evers' order allowed state residents to hike, run or walk, so why not allow them to walk while also hitting their own golf ball with their own club.
The decision put Dunn County in a bright spotlight after Wisconsin.Golf wrote about it last week. Parker said the response was strong, and divided, especially when other counties – including nearby Eau Claire County – expressly prohibited their courses from opening.
Parker said he took calls from some golf course operators "who were extremely happy that we were moving forward and wished us good luck. We got a lot of comments and congratulations."
The mayor of Menomonie also stopped at the golf course to wish him well, he said. "It's a very good feeling to know that they have our back."
But he said there were also calls from a few golf course operators and others who were critical of the decision to open as risky to the health of members and at odds with the governor's order.
"I guess I may be understating the blowback because there was a lot of it. I don't know, to tell you the truth, if it was a jealousy issue. (But) we made the decision. We're blessed to be open, we're blessed to move forward."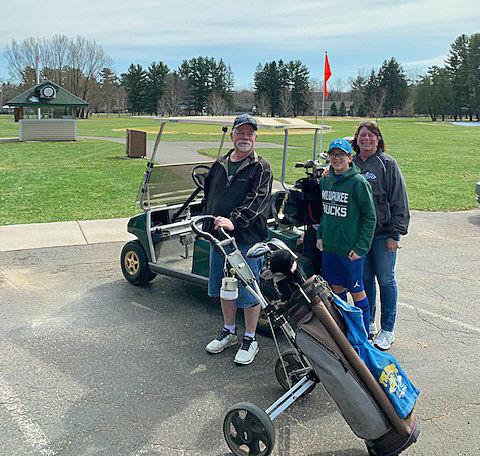 Under the directive that set rules for play, the clubhouse must remain closed. Parker said he has chosen not to even sell beverages for players because that could appear to be pushing the rules. Golfers make reservations by phone and are asked to arrive five minutes before their tee times to prevent congregating.
Parker said one caller to the sheriff's department complained there were two people in a golf cart. That turned out to be a husband and wife in their own cart; now, a flag will be attached to carts with couples to show they are abiding by the rules.
Parker was fully aware that the golf in Dunn County had become a conversation across the state. He said that Sheriff Kevin Bygd told him of taking part in a conference call with Wisconsin's attorney general and many other police chiefs and sheriffs and that Dunn County officials' approval of opening courses for play "was an extremely hot topic."
After the call, Parker said Bygd sent the county's letter of approval and conditions for opening to the attorney general's office to explain how they had come to the decision.
"That's going to go one of two ways," Parker said. "Either the entire state will be open for golf … or we're going to be shut down."
If the latter happens he will certainly abide by the decision, he said, but he is hoping for other courses to be allowed to practice safe golf.