Less than a month after its lengthy and winding journey through bankruptcy ended with new owners, The Bull at Pinehurst Farms in Sheboygan Falls will reopen for public play on July 23.
But golfers who go out that morning won't be the first to play the only Jack Nicklaus-designed golf course in Wisconsin as it begins its second life. The grounds crew is expecting to cut holes in the greens this weekend and two golfers are eyeing an inspection round next Monday, three days ahead of the official opening.
When you are the new owners you can do that.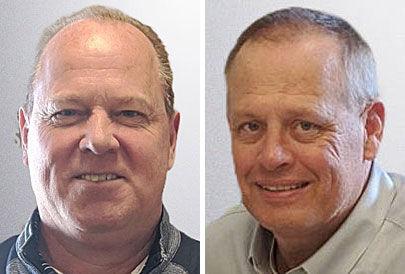 "Randy and I will probably play the first round on Monday," said John Dunfee, referring to his co-owner, Randy Groth. "I think early next week we'll be on the course making sure (it's ready.)"
In the meantime, Dunfee is trying to sort out a myriad of issues – everything from hiring restaurant staff to setting up a new website and more – in anticipation of opening a golf course that has been closed since last season when the previous owners were found in default of their bank loan. Dunfee and Groth bought The Bull, as it is informally known, for about $2.4 million last month, setting off the frantic work to get it ready to go again.
"It seems more busy than I thought it would be. It's going fine. We've got a lot of good people on board. No major hiccups right now," Dunfee said, adding, "I'm knocking on my head right now."
The superintendent will again be Pat Shaw, who had worked at The Bull under the previous owners. And Dunfee said that the head pro will also be a familiar name. Scott Evans, who previously had been the head professional at Milwaukee's Brown Deer Golf Course, worked at The Bull for five years before leaving at the end of last season. Now he is coming back.
"He didn't like the way it ended, to put it honestly," Dunfee said. "He's got a three-to-five-year window and he wants to end it the right way."
Dunfee said it appears the restaurant will have all the necessary permits to open by July 23. Inside dining will be at 50 percent capacity and Dunfee said all other recommended coronavirus safety protocols will be observed.
The golf course was maintained by a company brought in by the bank while bankruptcy proceedings were underway and was in generally good condition when the new owners took over. Dunfee said Shaw's staff has been working long days to put finishing touches on the course. A shipment of specialty bunker sand is expected this week to top off The Bull's bunkers.
"He's really whipping the course into shape," Dunfee said. "It's in very good shape, yeah. I think if people come out they're going to be very surprised."
Tentatively, the new owners are planning a grand reopening event for sometime in August.
---
More information: Check The Bull's Facebook page or call 920-467-1500 for updates on tee times and rates.