Your golf course has been closed for nine months, the victim of a vicious summer tornado that knocked down trees, destroyed the maintenance shed, blew the roof off the new event center and damaged roofs on the clubhouse and other buildings, pretty much wiped out the cart fleet, ruined the irrigation system and, oh yeah, the insurance company still hasn't settled so that repairs can begin.
So open for business Friday like so many other courses in Wisconsin?
Why not? The world of golf is – like most everything else in these pandemic times – upside down and catawampus, but suddenly, and ironically, The Creeks at Ivy Acres in Hortonville can comply with all the new rules of golf.
No carts? Check, not a one can go.
Keep your distance? Check, though watch for fallen trees.
No clubhouse? Check, not allowed anyway.
Think there wasn't pent-up appetite for Wisconsin golfers to get out and play? Even on a bent and battered golf course?
"Yeah, said Brittany Verbrick, who with her husband, Bill, and partners took over the course a few years ago. "We've been getting calls all day and there are people online signing up."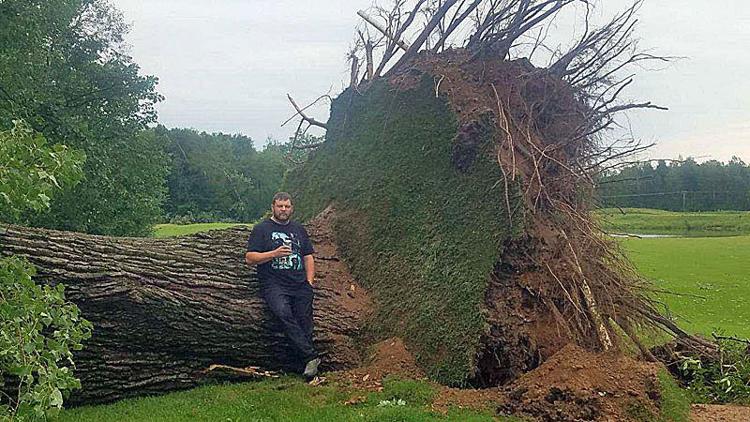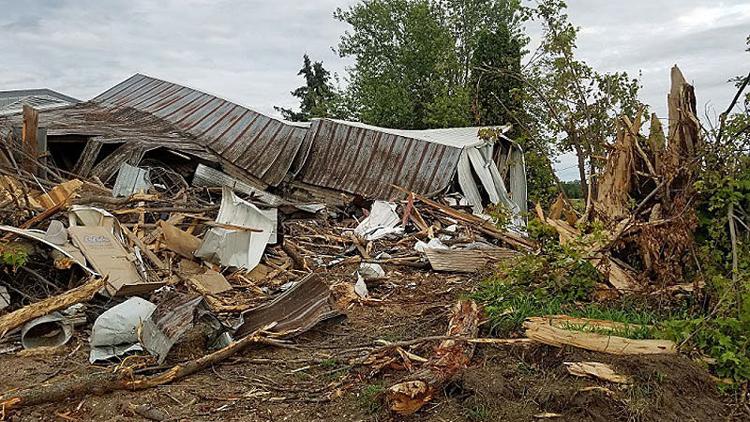 Under normal circumstances – remember those? – The Creeks would not have been able to open this spring. Verbrick said negotiations with the insurance company are ongoing and there is some hope for a resolution soon, but until that happens no repairs can be made to the clubhouse, irrigation system, maintenance shed, cart fleet and all other aspects of a full-service golf course.
But under rules stripped to golf's bare necessities – show up, walk only, touch nothing and go straight home – The Creeks could open its doors.
Players are being warned, if they can't see for themselves, that the course is not in tournament condition. Where there is a tree across the fairway, just play around it; golf is a game of hazards, after all. One dangerously damaged bridge has been roped off with an alternative path to get around it, but other storm-weakened bridges that could not support golf carts can still carry walking golfers safely, especially if they are spaced as the new rules demand.
How long the current situation will last is unknown as is just about everything else related to the virus and its deadly reach, but for now, Verbrick said, it's nice to feel like a golf course again.
"This is a temporary thing and we're just going to have to wait and see what's going on with the virus," she said. "We're unsure of what will come."
The Creeks' website acknowledges that with limited turf management mostly being performed by volunteers, golfers should set their expectations accordingly. But the course set its rates with that same reality in mind – $10 for nine holes and $20 for 18 from opening day through May 25, with rates to be determined after that.