TOWN OF MIDDLETON — When I walked the Madison area's newest golf property last fall while it was still under construction, it was evident that Pioneer Pointe Golf Course would be more about fun than a four-hour round.
A year later, as Pioneer Pointe is about to greet its first players on Wednesday , it was nice to discover that my first impression was correct. During a preview round with co-developer Kyle Haen serving as caddie and guide, the new golf course was every bit as enjoyable as it already was playable, with an impressive array of green complexes and a nice variety of manageable challenges.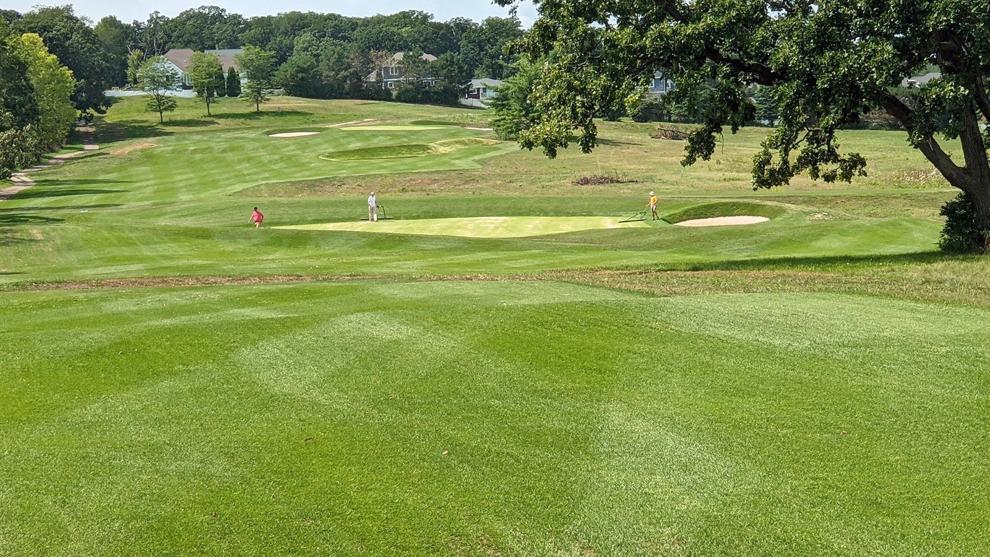 Short challenges, mostly. In keeping with a trend toward shorter golf courses with an unconventional number of holes, Pioneer Pointe is a 13-hole par-3 course, though pars on its one long hole – an uphill 280-yard hole Haen has already dubbed "The Beast" – will likely be few and far between. I parred a number of other holes, and even birded one, but having to whack three times to extricate myself from the strategically placed bunker on The Beast cost me a messy 7.
Still, mine was the first full round played at Pioneer Pointe, Haen said, so my 44 stood, at least until good golfers get there, as the course record.
The golf course developed by Haen and his father, Jeff, is on property in the Town of Middleton that once was the site of Tumbledown Trails Golf Course. The course will serve as the centerpiece of a new community of 89 home sites and eventually be joined by other amenities including a clubhouse with full-service restaurant, golf simulators, an activity center, swimming pool, pickleball courts and more.
And while it may scare away players with triskaidekaphobia, there's a story behind the 13-hole design. Thirteen is PGA pro Jerry Kelly's lucky number, and Kelly happens to be Kyle Haen's uncle. If it works out, Kelly may eventually design another short hole that could be played as a bonus or bet-settling hole, between the current Nos. 12 and 13. Think of it as hole 12½, Haen said.
The best word to describe the new course is flexible – elastic, even. Instead of designated tee boxes at set distances from the greens, Pioneer Pointe has sprawling "suggested teeing areas" that will allow players in the same group to play from whatever distance suits their eye, or swing. On one hole, a good player might hit from 150 yards out, while another could be as close as 100 yards away. Neil Radatz, head superintendent at Hawk's Landing Golf Club as well as at Pioneer Pointe, said a player could choose to take on the entire course with just a wedge, or pick tees that would require a full bag of clubs. With so many options, the course would be perfect for matches in which the winner of one hole chooses where his opponent will play from on the next.
On seven holes golfers could choose different angles to the greens as well. Teeing areas will flow directly into fairways and all grass will be cut at the same height, which should help reduce labor costs. But Radatz was especially pleased with the variety of green styles, which include a Biarritz green, a thumbprint green, and even a green with a bunker smack in the middle, à la a famous hole at Riviera Country Club in Los Angeles. The team of Lohmann-Quitno used a number of famous golf holes in designing Pioneer Pointe, from the Road Hole at St. Andrews to the "boxcar" hole at Lawsonia.
"It's pretty exciting," Radatz said. "It's pretty intimidating, but very playable."
Despite a few growing pains during the summer, the grass has grown in nicely in recent weeks and the course should be in good condition for its soft opening Sept. 15. The sand-based greens were already firm the day I played and, while they will likely get faster as they mature, rolled nicely.
"If they're too fast out here they're not going to be fun," Radatz said, and the goal is to provide a fun course that will challenge good players while also not punishing beginning golfers. Choosing the right distance is the key to providing both outcomes.
"You can play a legit golf course but then your kid can play a completely different hole," Radatz said. "There's no chance that a good player will ever be (even) par if he plays it all the way back."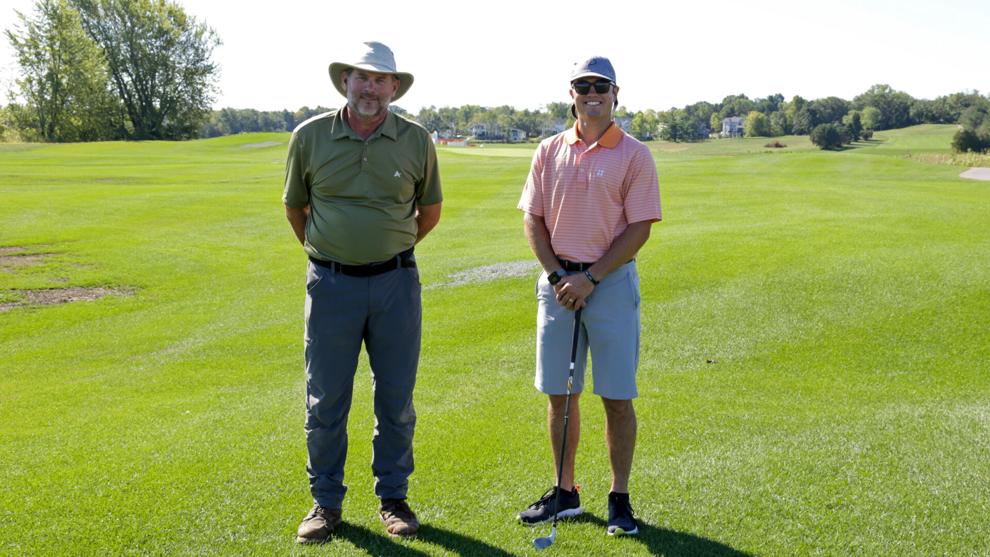 My round, played as a walking single, took less than 90 minutes with Kyle Haen pushing my clubs, which suggests another of the developers' goals has been met.
"With the way life is now, that traditional four-hour round, people don't have time for it," Haen said. But a 13-hole course that can be played before work or after dinner might appeal to lots of otherwise busy players.
Green fees this fall will be $29 for walking and $39 with cart. Kyle Haen said once people get a taste of a par-3 course that is much more than the stereotypical pitch-and-putt design, Pioneer Pointe will prove to be a popular part of the Madison golf menu.
Some of the other unconventionally numbered short courses like the 17-hole Sandbox at Sand Valley, the 12-hole par-3 course at Trappers Turn Golf Club in Wisconsin Dells and the 10-hole Baths of Blackwolf Run at Kohler are associated with traditional 18-hole courses or resorts, while Haen said Pioneer Pointe will be its own attraction.
"We have faith that it can survive as a stand-alone course, and that's what makes it unique."