The frequent flyer miles are adding up for Andy Staples these days, but he's not complaining.
The golf course architect from Sussex, whose company, Staples Golf Design, is based in Scottsdale, Ariz., has done acclaimed work in Utah, including Rockwind Community Links in Hobbs and a co-design with John Fought of the Championship Course at Sand Hollow Resort in St. George.
Designer Andy Staples turned 10 acres of undeveloped forest in the center of the course into a practice area that includes a full range, a competition wedge range, a four-hole practice course and short and long sand and grass bunker practice areas.
Earlier this year, he wrapped up work on a short-game practice facility for Marquette University's golf team at The University Club of Milwaukee. Staples' first project in his home state was so important to him that he flew in weekly from Phoenix during construction.
In February, historic Olympia Fields Country Club in suburban Chicago chose Staples as its consulting architect. He is doing a master plan for the South Course, a 1916 Tom Bendelow design.
Last month, he was hired to lead a reimagination of the Squire Course at PGA National Resort & Spa in Palm Beach Gardens, Fla. The Florida market can be a tough nut to crack for course architects with no previous experience in that state, which is why the same designers — Ron Garl, Joe Lee, Pete Dye, Jack Nicklaus, Greg Norman — seem to pop up over and over.
"Florida is a state that is one of those indicators of how successful you are as an architect," said Staples, who played on the same Wisconsin Lutheran High School golf team with Mark Wilson. "If you get work in Florida, you can substantiate yourself as a real player in the golf architecture world.
"Really, the selection of the architect was based on the vision for the property. I try to promote myself as not the same old traditional model we've been working in. I went up against Nicklaus Design and Rees Jones. They brought in the usual suspects and they liked what they heard from me."
At PGA National, Staples is partnering with Nick Mazzella, who owns a course renovation project management company based in Charlotte, N.C.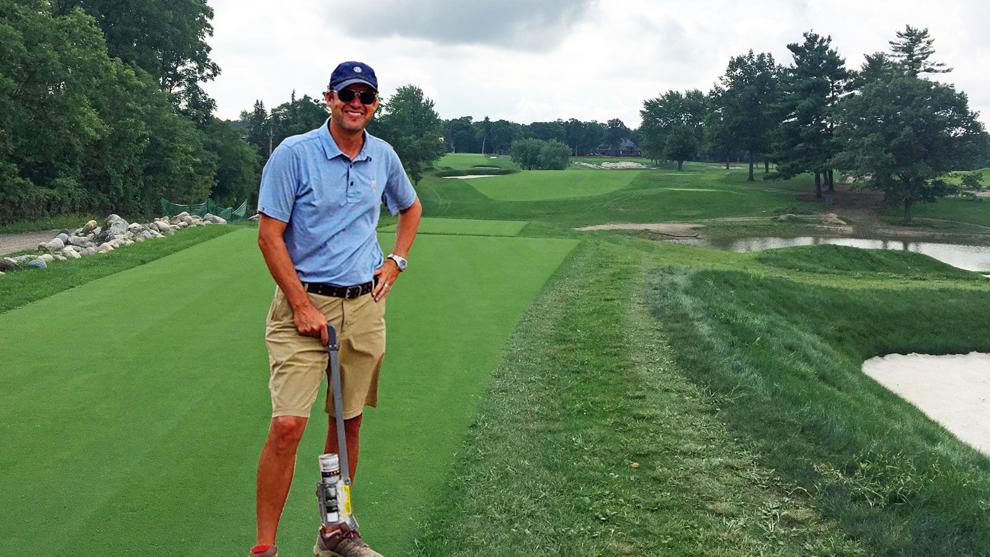 "Nick is the construction manager," Staples said. "He's taken the heat off my lack of experience in that area. I'll have a couple of my shapers down there with me, too."
The Squire Course is one of five 18-hole courses at PGA National Resort & Spa and was originally designed by Tom and George Fazio. It has not had any significant updates since it opened in the early 1980s. Another course on the property, The Champion, plays host to the PGA Tour's Honda Classic.
"The Squire didn't have any real investment put into it," Staples said. "It's kind of known as a wet course, but it won't be when we're done."
Marquette's state-of-the-art practice facility at The University Club of Milwaukee includes three par-3 holes. It was built on 10 cleared acres in the middle of what was formerly known as Tripoli Country Club. Staples also oversaw a renovation of the big course, a Bendelow design that opened in 1921.
"Marquette's golf team is ecstatic," Staples said.
The practice facility, which had a soft opening in the fall, has been submitted to the American Society of Golf Course Architects for a design excellence award.
With more golf courses closing than opening in recent years and participation numbers flat, the competition for architecture jobs — whether it's an original design or a renovation — is fierce. The fact that Stapes is in demand says a lot about the quality of his work.
"I'm trying," he said with a laugh. "I'm working hard. It's a hard business."