DELAVAN — Registered letters from out-of-state law offices don't often show up in the mail at Delbrook Golf Club, so naturally, PGA professional Dan Piecha was intrigued when one arrived last summer from Venice, Florida.
The letter stated that former Delavan resident Pat A. Nelson, who died on June 23, 2018, had bequeathed a significant amount of money to the municipal golf course in the memory of her parents, the late Earl and Charlotte Nelson.
Who were the Nelsons?
"They were avid, avid golfers and good golfers, too," said Patricia Lane Smith, a cousin of Pat Nelson and the trustee of her estate. "They played not only at Delbrook but throughout Wisconsin and they decided to retire in Venice because it was another golfing community.
"Earl was an executive with Sta-Rite in Delavan. His friends were all golfers. He was good friends with Arnold Palmer. I don't know if they played golf together, but Arnold knew him."
Piecha, who has been at the course since 2006, hadn't heard of the Nelsons. A few of the older Delbrook members remembered Earl, who died in 1977, and especially Charlotte, who died in 1998. "Char played every day and loved Delbrook," said member Sandy Thies.
To the best of anyone's recollection, Pat didn't play golf.
"I believe she had golf clubs, but I'm not sure she ever used them," Smith said.
Piecha thought it was sweet and generous of Pat to leave the course some money in her parents' name. Perhaps Delbrook could build a little flower garden and put up a plaque in their name.
It turns out the gift would cover a lot more than some petunias and a bench.
At the Delavan Common Council meeting in January, Smith revealed the staggering amount of money Delbrook would be getting: $1.668 million.
"You could have heard a pin drop," Piecha said. "The amount came as a complete surprise."
No one was more shocked than Piecha, who has been in the golf business a long time and thought he'd seen and heard just about everything.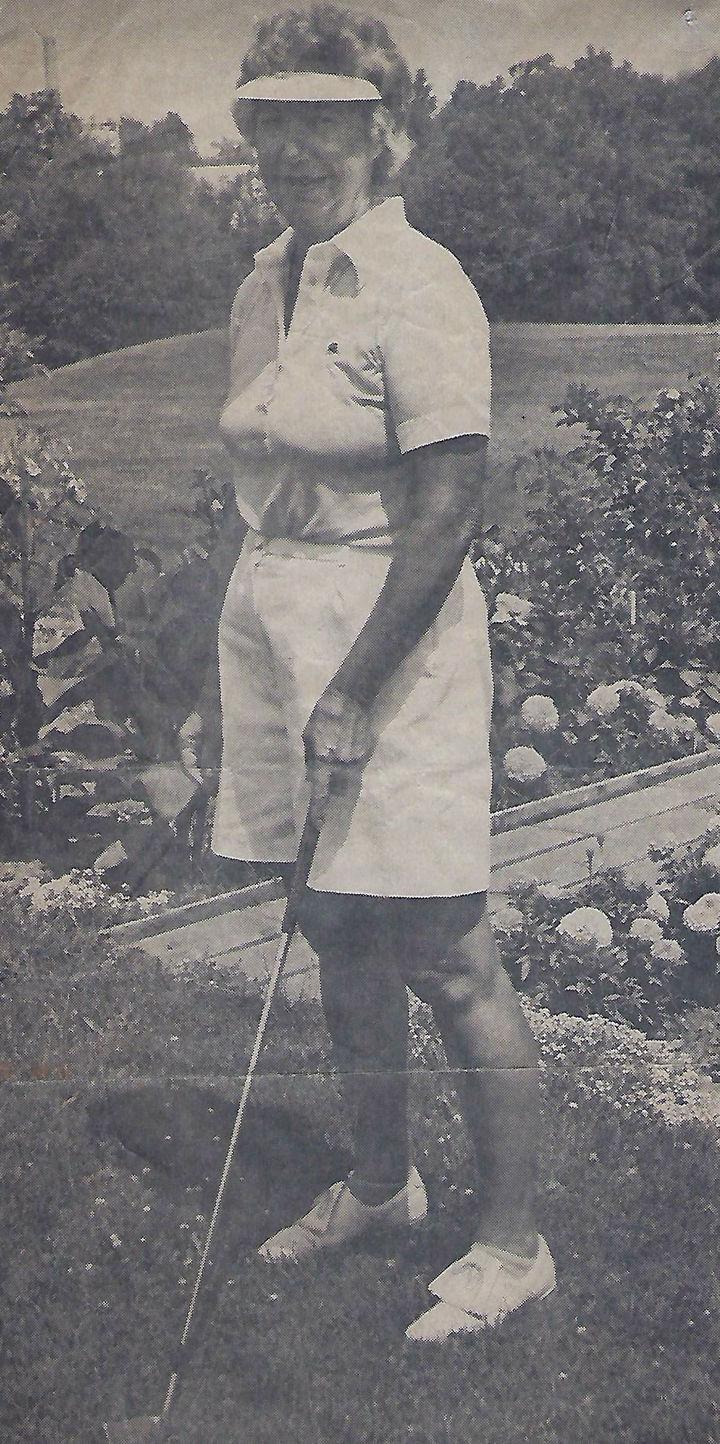 "I was at a private club in Illinois for 14 years," he said. "When we were struggling, you would hear members say, 'Wouldn't it be great if somebody would just leave us a whole bunch of money?' I've heard that at other places, too. And it actually happened here."
Delbrook is owned by the City of Delavan, which bought the 18-hole course in 1945 and added nine holes in 1999. It's the only municipal course in Walworth County and a social hub in Delavan (pop. 8,356). Greenie's Clubhouse, a restaurant at the club leased and run by George Greenwood, is popular with golfers and non-golfers alike.
"On Friday night when there's a fish fry, at 5:30 there's a waiting list," Piecha said. "Sunday mornings after church, you can't move in there. The restaurant is packed with locals and people up here on vacations. They just fill the place."
But like all municipal courses, Delbrook isn't awash in money and budgets are tight. The Nelsons' gift, then, was akin to winning the lottery. The money is earmarked specifically for capital improvements to the course "to the benefit of all golfers."
"They're great people in Delavan," Smith said. "They've got a great council there. I have no doubt they'll continue to use the money as Pat wished."
Piecha already has purchased one piece of equipment, a greens roller. He's looking into barrier netting for the driving range, which abuts the parking lot. The city previously had approved plans to pave the cart paths in segments over a three-year period. Now, it will be done all at once.
"Last year, with the wet weather keeping carts off the course, it probably cost us $40,000 to $50,000 (in cart revenue)," he said. "Paved cart paths will help with revenue producing in the long run. Hopefully, it will be scheduled for this fall. So, when we open up next year, if all goes well, we'll have paved paths."
Some of the money will be used to renovate the rest rooms and expand the golf shop in the clubhouse. And there is a planned memorial to the Nelsons.
"We've got this flower bed by the first tee," Piecha said. "We're going to take that out and put in benches and a patio with paving rocks and we'll tie that in with some paving around the pavilion in front of the clubhouse. We'll put up a memorial plaque, remembering the Nelsons for their gift."
A long time ago, Earl and Char Nelson spent idyllic summer days chasing a little white ball around Delbrook. Whatever they got from the game, they wound up giving back many times over.