Did you know there are more than 400 golf courses in Wisconsin?
Of them, 53 are municipal courses, 28 are resort courses and 55 are private clubs. The majority of courses in Wisconsin – 246 – are considered daily-fee courses. Sixty-one golf courses are within 25 miles of Milwaukee and 31 are within 25 miles of Madison. Looking to join a country club in Green Bay? There are two to choose from. If you're way up in Ashland, you have four golf courses within 25 miles. Visiting the Sheboygan area to play the Kohler courses? There are about 75 courses within an hour's drive.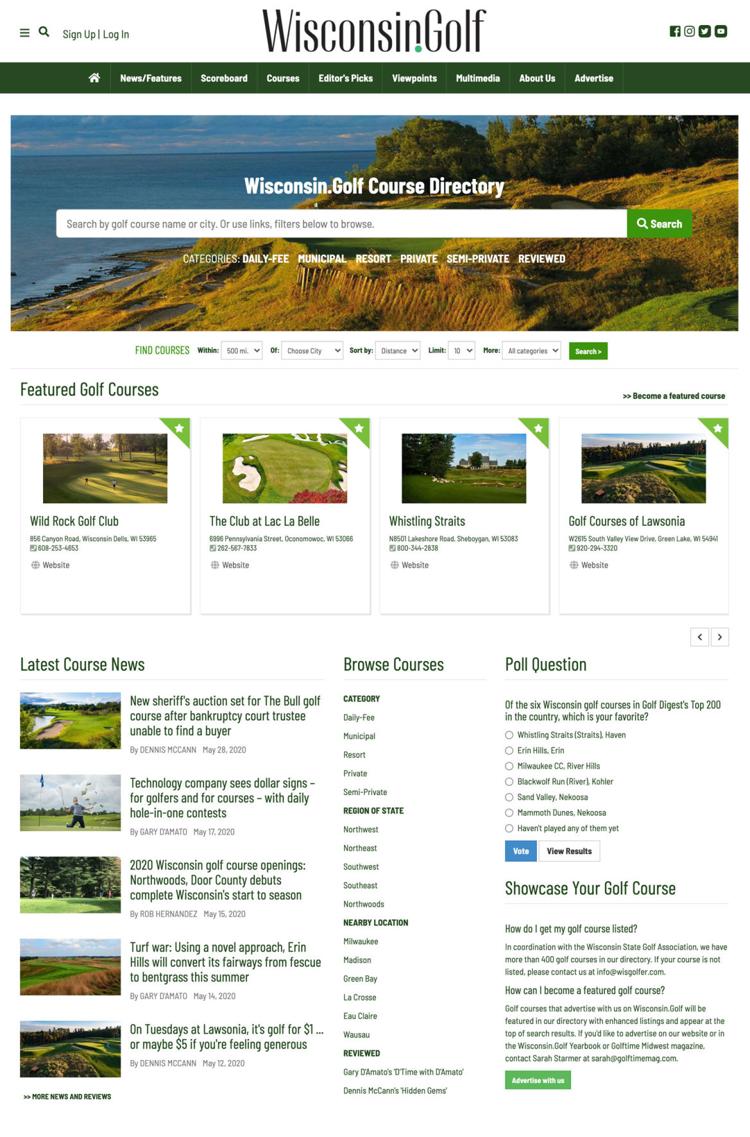 All of these courses can be found in our all-new Wisconsin.Golf Course Directory.
Golfers can use our directory to easily search for courses near them or browse various categories of courses. When you explore the directory, you'll find a variety of ways to find a place to play.
If you want information on a specific course, type the name into the main search box on the page.
If you want to peruse the various categories of courses, or browse courses in a specific region of the state, click one of the links for a listing.
If you want to find courses within a certain distance of where you are, use the filters.
If you want to see which courses we've reviewed, you can go to our "D'Time with D'Amato" and "Hidden Gems" archives by clicking those links. You can also access all the latest golf course news from Wisconsin.Golf.
By the way, Gary D'Amato and Dennis McCann have reviewed about two dozen courses around Wisconsin so far, including our first review of 2020, D'Amato's look at the reimagined Club at Lac La Belle, one of the oldest courses in America. Look for many more this summer.
So with the Wisconsin golf season almost in full swing, albeit cautiously amid the ongoing coronavirus pandemic, please visit and explore our directory.
And get out there and play!