By the mid-1980s, Frank Kyes had done more in the game of golf than a dairy farm kid from Cadott who had never touched a club growing up in the 1940s and 1950s would have ever dreamed.
He had learned to play the game and enjoyed it immensely. He had managed the Bloomer Memorial Golf Course for nearly 20 summers. He was president of the popular Chippewa Valley Golf Association in west-central Wisconsin.
A bigger goal was on his mind, however. He wanted to bring the game to Cadott, which straddles Highway 29 about 13 miles east of Chippewa Falls. One day he was golfing with friend Gordon Emerson of Spring Valley, the late dentist whose avocation was designing courses in the region, and mentioned his idea. Emerson said if Kyes ever got serious to give him a call.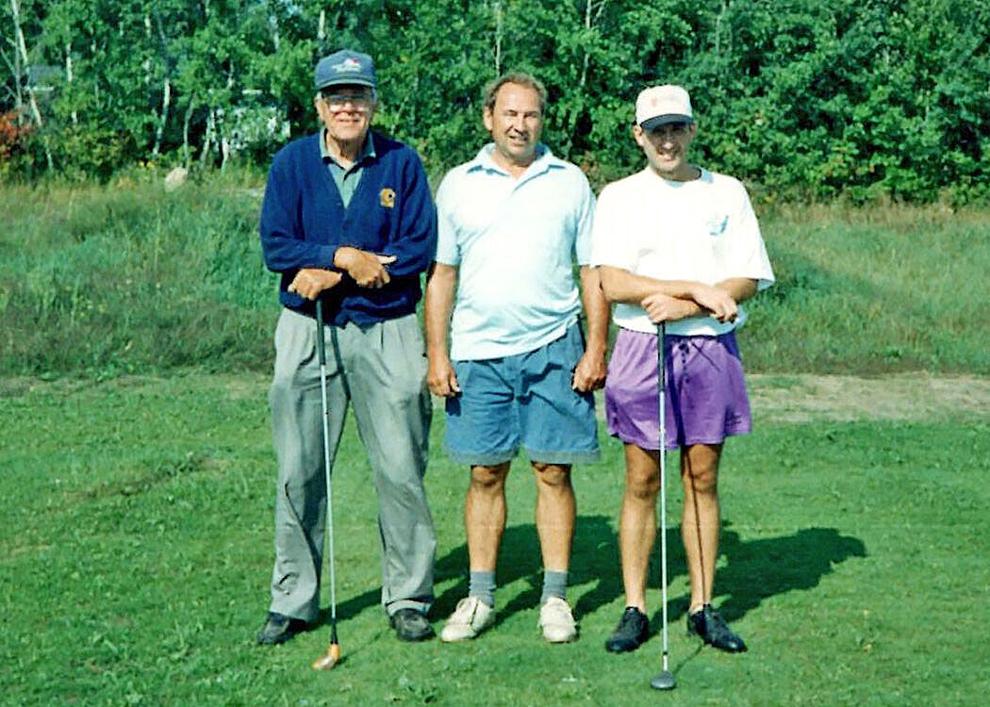 Frank was, and he did. In 1987, he realized his dream when he and his son, Dick, opened the first nine holes of the Emerson-designed Whispering Pines public course on the outskirts of Cadott, population 1,400. It became Frank's pride and joy for nearly 30 years before he passed away this fall at age 83.
"He really wanted to go back home. He loved Cadott growing up so he was saying here's my gift back for all you've done for me," Dick said. "He was very proud of his course and just loved to look at it."
Opening a course in the late 1980s — the second nine opened in 1994 to complete a par-72, 6,733-yard layout — turned out to be fortuitous as golf boomed in Wisconsin in the 1990s. Frank was driven by more than making a buck, but a feasibility report needed for their loan revealed plenty of potential golfers nearby and a golf desert, so to speak, east of Cadott.
Whispering Pines was a success from the start, in part because it became a "Cheers" kind of course, where the affable Frank seemed to know everyone's name. Dick and pro Mark Hagen helped build a customer base at the driving range by giving hundreds of lessons to locals suddenly wanting to give golf a try with the new links in town.
"People who said they'd never golf ended up loving it. Anybody at the golf course was somebody important to Dad. That was the atmosphere he fostered there. You just felt like you were welcome," Dick said. "He never thought it wasn't going to work."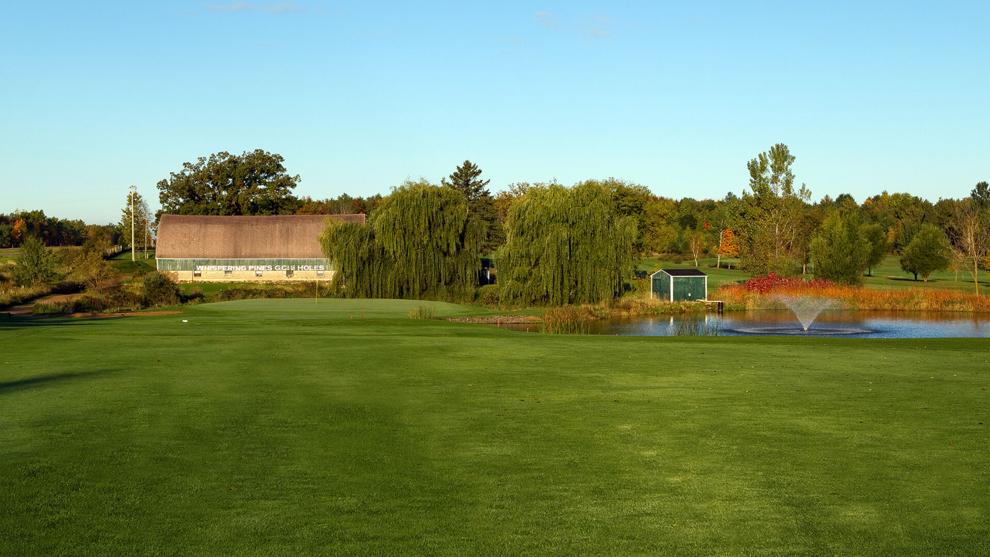 Getting the 165-acre property (including a few home sites sold to raise capital) up and running on a small budget meant a lot of sweat equity. The former farm and pasture land was rocky with heavy soil; the course has water hazards on nine holes. The Kyes held evening parties at which members walked the course in their spikes feeling for rocks, dug them out with screwdrivers, set them aside for pickup and returned for a barbecue.
Until the second nine opened, Frank continued teaching physics and chemistry — and coached boys basketball for a time — at nearby Colfax High School.
He was a basketball, football and baseball player at Cadott High School. The golf bug, however, didn't bite until he took a phy ed class for his coaching minor at UW-La Crosse. Then he couldn't get enough of the game, starting with managing Bloomer then becoming volunteer president of the CVGA beginning in 1976. He was president for 40 years, then treasurer until his health began to fail.
Fitting in rounds when he could but still managing to play to  a 10 handicap, Frank was elected to the CVGA Hall of Fame in 2017. "He was so proud of that," Dick said. It was a deserving honor for someone who had been around the game and CVGA for nearly 60 years and proudly hosted his own CVGA events.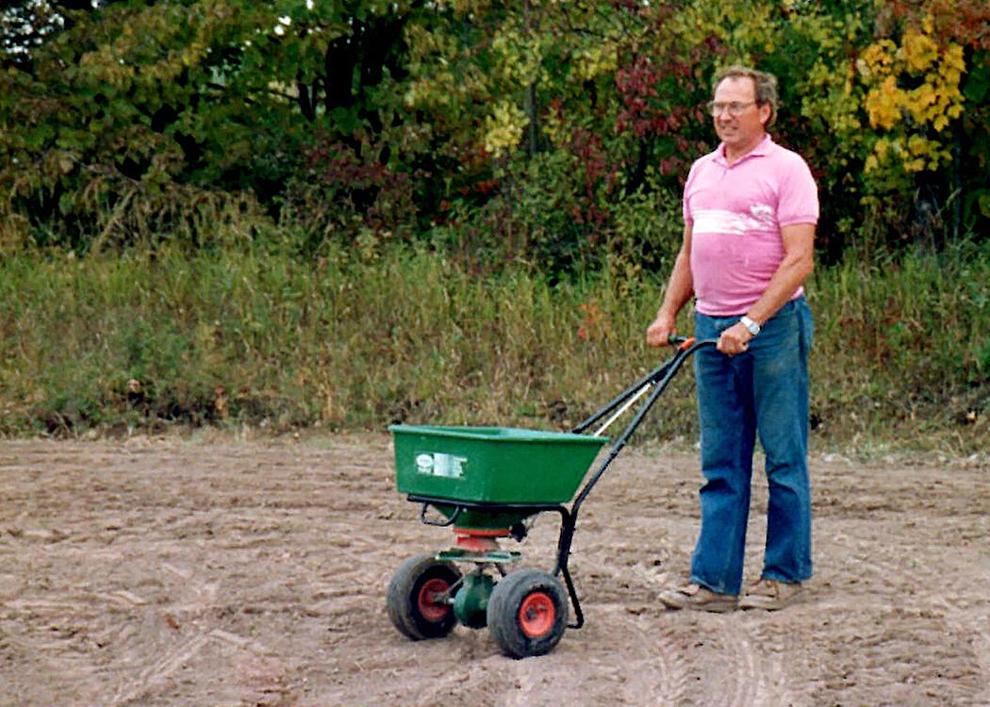 The CVGA, featuring many top amateurs and pros from western Wisconsin and Minnesota, had a full slate of 20-plus open tournaments filled with 120 players for decades, along with a junior and senior schedule. Frank helped build the CVGA's junior program, some of the first junior tournaments in the region.
Bill Rolland, Eau Claire area pro and former executive director of the CVGA, worked closely with Frank and became one of his good friends.
"From the top down, Frank's leadership was respected. We were fortunate to have an operator of a golf course as president, someone who understood tournament entries. The players and owners knew they had a voice in him. We had a good organization," Rolland said.
"Dad really loved working with Bill and the other owners," Dick said. "Being a part of the golf scene in the Eau Claire area was a way to give back to the game a little bit. It created a lot in his life, friendships, being able to build his golf course and build his dream."
While the course was in the process of expanding to 18 — Emerson called it one of his favorites among the more than two dozen he designed, renovated or added to — Dick followed in his father's footsteps and became a high school teacher. He taught at Onalaska High School while helping run Whispering Pines in the summers. Dick coached the Hilltoppers boys golf team to numerous Mississippi Valley Conference titles and several high state finishes from 1993 to 2013.
Dick then returned to Cadott to help run Whispering Pines and coached the Cadott boys team from 2014 to 2016, winning a Cloverbelt Conference title the last season. The high school didn't have a golf team when Frank was a teen; now his course is the Hornets' home.
Prior to the 2020 season, Frank, his wife, Nancy, Dick and his sister, Michelle McCaffrey, sold the course to WPG Investments, made up of seven couples from the Cadott area who had been members for years. They have brought new energy to the operation with a renovated clubhouse, full restaurant and golf simulators. "They're taking it to the next level," Dick said.
Frank, the farm boy who built a golf course on farm land down the road from where he milked cows and planted corn, will be missed.
"We had a lot of laughs together," Rolland said. "We'd play every Thursday for 15 years and had the best damn time. He was a good guy."